Choi holds on to Safeway lead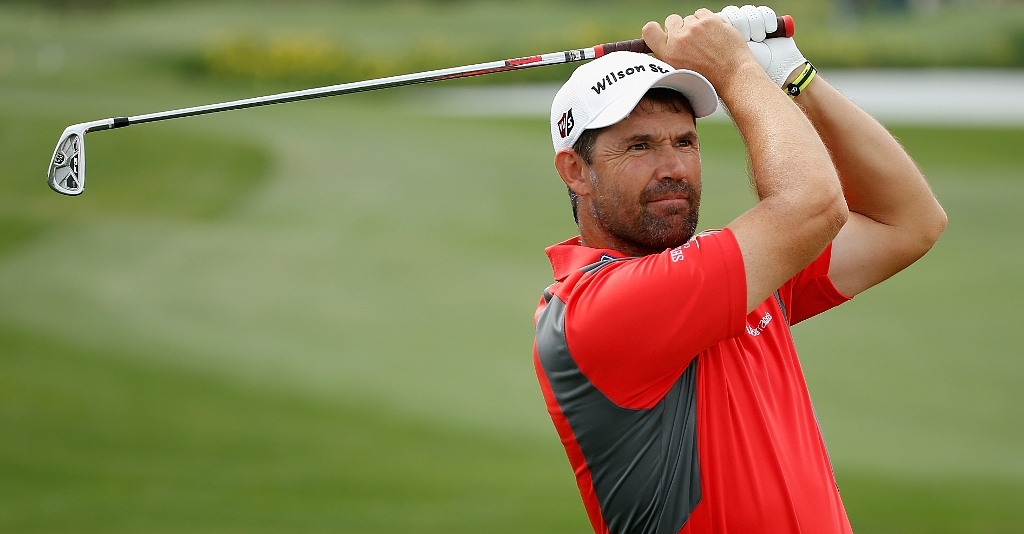 Na Yeon Choi fired a 2-under 69 to go to 8-under-par and retain her lead after Saturday;s second round of the Safeway Classic.
Overnight leader Na Yeon Choi fired a 2-under 69 to go to 8-under-par and retain her lead heading into Sundays' final round of the LPGA's Safeway Classic.
Choi, the World No 5, leads the US's World No. 11 Stacy Lewis by three shots, Japan's Mika Miyazato by five and Korean Grace Park (73), and Americans Ryann O'Toole (69) Brittany Lincicome (68) by six as she looks to capture her first victory of the 2011 season.
World No 1 Yani Tseng is a shot further back in six-strong tie that includes fellow big guns Paula Creamer (69) of the USA and Sweden's Anna Nordqvist (73).
Choi, who has lead from the first round, battled to get her putter working on Saturday, but still managed a creditable 69 on a day when scoring conditions were not easy.
She posted three birdies and just one bogey to maintain the lead for a second straight day.
"It was really warm out there, the wind was switching a lot and it (the greens) were a lot firmer than yesterday," Choi said.
"It was sometimes really hard to stop the ball on the green. But I felt very comfortable and confident out there. I don't know for what reason. I was actually more comfortable than yesterday. And I was very calm until last hole. That's why I played well today."
Last year, Choi had two wins and recorded 16 top-10 finishes en route to capturing the 2010 LPGA Official Money List title and also the Vare Trophy for the lowest scoring average.
This year, she has yet to pick up a victory so winning here is very important to her.
"I talked to my swing coach yesterday and told him I feel a little scared to lose this chance [to win]," Choi said.
"You know, this is my first time chance to win this year. And he say, this is not the first time. I had it four times before, so this is a little bit like fifth time."
Stacy Lewis couldn't help but crack a smile when asked to describe her second day at the Safeway Classic.
"A roller coaster round," Lewis said with a laugh.
Lewis looked poised to shoot a very low score at the start of her round.
The 2011 Kraft Nabisco champion had posted birdies on her first four holes to move into a tie with Choi atop the leaderboard at 6-under-par. But just as quickly as she got hot, Lewis got cold and went 3-over in her next six holes to fall three shots out of the lead.
"I didn't hit great shots or anything," Lewis said of her early birdie charge. "I think the closest one was about 18 feet on three. Made two 25 footers and a 30 footer, and I don't know why but they were just going in. Then the golf course kind of got me a little bit after that and I made some mistakes in the middle, but I finished it off good.
After falling to 3-under-par with her bogey on No. 10, Lewis managed to bounce back with birdies on No. 13 and 17 to finish the day with a 68 that moved her up into second place at 5-under.
"Going to bed last night I knew I needed to come out and play a good round and shoot something under par," the young American said. "I mean the conditions were hard yesterday afternoon, but there are still going to be some good rounds under par, and I just wanted to put myself in a good spot for [Sunday]. And I was trying to get up to six, but I think it (5-under) should be close enough."
In the chasing pack there are a couple of rookies who have been making quite a bit of noise.
One of them is Ryann O'Toole who shot a 2-under 69 to move into a tie for fifth, six shots off the pace
O'Toole is currently second in the race for the 2011 Louise Suggs Rolex Rookie of the Year with 144 points. She trails Hee Kyung Seo, who holds a significant lead in the race with 449 points.
Seo found herself on the leaderboard for part of the day before finishing with back-to-back bogeys that dropped her to 2-over-par for the tournament.
Although O'Toole is a rookie, this isn't the first time she's found herself in contention entering the final day of a tournament. She finished ninth at this year's US Women's Open at The Broadmoor in July and that experience seems to have boosted her confidence.
"To finally get in and get a few events under my belt and qualify for the US Women's Open, it just felt like things were finally coming around,"O'Toole said.
"I mean I played well last years on the Futures Tour, so I knew that I was ready to come out here and do my thing. I went from trying to just make cuts and get my feet wet to getting Top 10 is in my grasp.
"I'm setting new goals and trying to just take it one step at a time, not try to jump too far. I mean if a win comes, awesome. I'm going to play my game and play one shot at a time, but I'm just going to take it as that."
TOP 10 LEADERBOARD
134 Na Yeon Choi (Kor) 65 69
137 Stacy Lewis 69 68
139 Mika Miyazato (Jpn) 72 67
140 Grace Park (Kor) 67 73, Ryann O'Toole 71 69, Brittany Lincicome 72 68
141 Paula Creamer 72 69, Anna Nordqvist (Swe) 68 73, Yani Tseng (Tai) 72 69, Gerina Piller 72 69, Louise Stahle (Swe) 75 66, Hee Young Park (Kor) 71 70