Charl reflects on his reign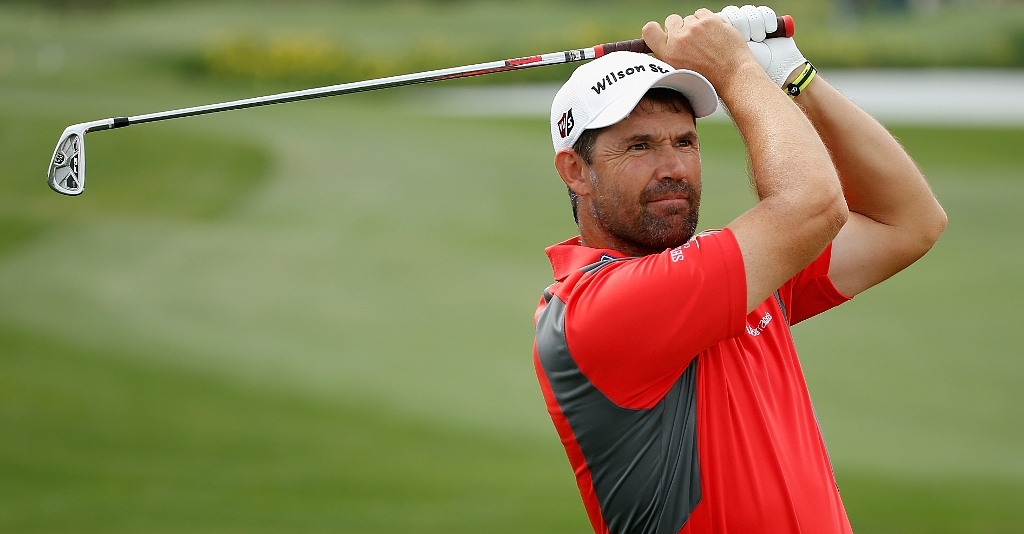 Charl Schwartzel has savoured every moment of his year as Masters Champion, but has tried not to change himself.
Charl Schwartzel says he has savoured every moment of his year as the reigning Masters Champion, but has always tried not to let the title change him as a person.
Speaking ahead of his defence of his Masters title at Augusta National Golf Club in April, South Africa's third winner of the famed Green Jacket after Gary Player (1961, 1974, 1978), and Trevor Immelman (2008), spoke of the magic associated with owning and wearing the most famous blazer in golf.
"There's something special about the Green Jacket," he said at a recent media conference. "Every single time you put it on, you get this very, very proud feeling."
Schwartzel wrote a special chapter into the history of the Masters when he came from behind on the final day and left overnight leader Rory McIlroy and Tiger Woods standing with one of the finest finishes in Augusta National's distinguished history, following up a spectacular eagle birdie start with four straight birdies on the last four holes.
Schwartzel says his Green Jacket, which he was helped into by 2010 champion Phil Mickelson after his victory, has meant so much to him that he has worn it on every possible occasion it has been appropriate to do so.
"I wore it I don't know how many times. It travelled with me the whole of last year. Basically every single function that we went to, I wore it.
"I played 36 tournaments last year, and I must have worn it more than 20, or 25 times at functions. Every time you put it on, it's a special moment."
Not overawed by his life-changing win and his new status which, among other things, saw honoury life membership of the European Tour conferred on him, Schwartzel admitted he was careful not to let the magnitude of his career-defining victory affect him, either on or off the course.
"Sure, winning the Masters was a life-changing experience for me," he concedes. "Getting my first Major Championship in the way I did is something that I'm very, very proud of.
"I've had a fantastic year being the Masters Champion. Everywhere you go you get treated so well. It's just been an awesome year. I'm really looking forward to going back and trying to defend my title."
Schwartzel admits that perhaps the biggest challenge he faced after his Augusta triumph was "trying not to change as a person after winning so big.
"I think it can very easily happen. I have tried to stay humble.
"And I feel I have dealt with it fairly well. I really enjoyed all the things that went with winning a Major Championship."
The last player to successfully defend the Green Jacket was Tiger Woods in 2002, but a decade on, Schwartzel is not fazed by what faces him as a returning Masters champion to one of golf's most iconic venues as one of the stars of the show.
"I think probably the biggest challenge I'll have this year is handling the fact that there are going to be a lot more eyes on me than there were last year," he said.
"People would want to see whether I can live up to the challenge.
"But that's something I have to get around in my head, not to worry about. I have to go out there and treat it as a new tournament, just give it my best shot. As long as I prepare properly, and give the golf the attention it needs that week."
Preparation was crucial in Schwartzel's victory last year, as the seven-time European Tour champion took time off to pick Jack Nicklaus's astute brain about Augusta and then ensured seven weeks prior to the tournament that he was ready to challenge its notoriously quick greens.
And that groundwork really paid off, especially on the closing stretch when course knowledge can be a big deterrent to fraying nerves.
"To close off any tournament with four birdies would be a fair task. But to do it at the Masters, I think is something very special.
"All I can say is for some reason that whole week, especially those last few holes except, perhaps, for the 18th tee, I was very, very calm – calmer than I normally am. Why that was, I've got no idea.
"It played a big role in me executing the shots I did, and making the birdies. I think most of the time when you come down a stretch like that, any Major Championship, you would be more nervous than what you would normally be. But for some reason I was very, very calm. I think that sort of helped me convert those birdies at that stage of a Sunday afternoon."
He added: "For me, one of the nicest things at Augusta was to see Tiger come up the leaderboard, with what he's done for golf, and the Major Championships he's won. If you can beat a guy like that on a Sunday afternoon, in a Major Championship, you know you've achieved something in your career."
Schwartzel will round off his 12-month reign as the Masters as all other champions have done – by deciding on the menu for the Champions Dinner, and he plans to recognize his homeland.
"We were going to try and do a barbecue," he says. "In South Africa we call it a 'braai'. I don't like very formal dinners. I thought of keeping it very relaxed, standing around a fire and cooking and eating the meat.
"That's what I hope to do. The only thing that could stop me probably if there are too many people. Then it's very difficult to do the meat yourself. But we're still waiting for confirmation if it will be allowed."