Charl, Oosie spell double trouble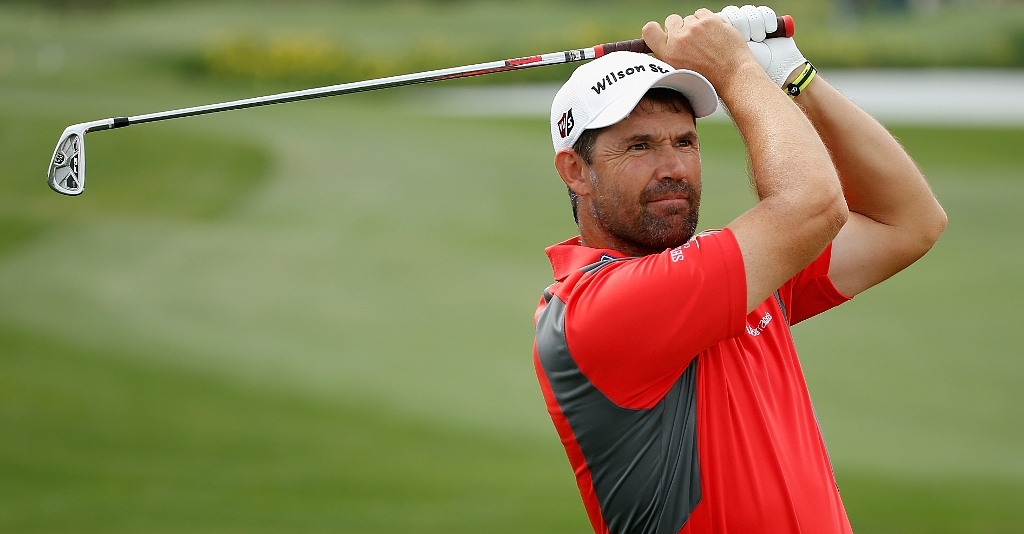 With Charl Schwartzel and Louis Oosthuizen in the field, Garth Mulroy won't find it easy defending his Dunhill Championship.
With super hot Charl Schwartzel and a very warm Louis Oosthuizen in the field, Garth Mulroy won't find it easy defending the Alfred Dunhill Championship he won here at highly-regarded Leopard Creek last year.
The 34-year-old South African is anything but pessimistic about retaining his title.
He sees Johan Ruperts' pristine, bush veld golf course located near the world famous Kruger National Park as his favourite course and believes this crucial fact will hugely boost his confidence and make him one of this week's strongest contenders.
"It was a huge win for me last year," Mulroy recalled this week when he talked to the media.
"Anytime you win is great but as a South African you don't play too many events that are co-sanctioned with The European Tour, so it was nice to win one of those and especially at just the right time because it locked up my Order of Merit win on the Sunshine Tour and gave me status in Europe for 2012.
"Leopard Creek is probably my favourite course in South Africa. You've got to drive the ball well, sure, but the greens are always great and I love the bush too because you get to see some wild animals, I'll have my family up there with me so it should be great."
"I hope it (Leopard Creek) can inspire me again. It's always nice to go back at a place where you have played well or won in the past."
For all of his optimism, however, Mulroy is not likely to make the mistake of down-playing the threat posed to him by two of South Africa's most recent major winners, Charl Schwartzel and Louis Oosthuizen
Schwartzel, 28, the 2011 Masters champion, has had a lean season by his own high standards, but he has certainly come right in the last few weeks, finishing second behind Martin Kaymer at the star-studded Nedbank Golf Challenge at Sun City a fortnight ago and then sweeping to a glorious 11-shot victory over a field that included this year's Masters champion Bubba Watson and Sergio Garcia in last week's Thailand Golf Championship on the Asian Tour.
His winning margin was easily the largest in any professional tournament anywhere in the world this year but perhaps of greater concern to his rivals this week is the hard fact that Schwartzel can boast a stellar record at Leopard Creek where he won the first Alfred Dunhill Championship to be staged there in 2005 and then finished in second place in 2006, 2007, 2010 and 2011.
Oosthuizen hasn't won anything in the past month or so, but the 2010 Open Champion and current World No 7 has been one of his country's strongest and most consistent competitors this year and is not without form right now, having finished in the top six in each of his last four European Tour starts.
But getting back to Mulroy; his strongest memory of his victory last year is clearly the blazing run he had on 'moving Saturday' when he posted a stunning eight under par 64 that hoisted him into a two-shot lead.
It was a score that staggered him.
"Leopard Creek is such a difficult course that I have to admit that the 64 on Saturday came as a big surprise," he remembers.
"That day I almost got lost in what I was doing. I didn't know what I was shooting or how many under par I was, but I just kept making putts to keep the round going and get myself right into the tournament."
Mulroy was twice reeled in a tense final round – on the second occasion after he had made a bogey on the 14th and Scot George Murray, his closest pursuer, had eagled the 15th.
But it was a temporary setback and two birdies on the closing stretch finally enable him to triumph by the two shots he had carried into the final round.
Two other South Africans who should not be underestimated are Branden Grace, who has been able to look back with great pride on his four victories on the 2012 European Tour and Pretorian George Coetzee who, though still to win on the Tour, has been among the Tour's most regular contenders during the past year and as the current World Number 49 will surely be fired up by the fact that by keeping himself in the World's top 50 over the next few months he will guarantee himself a place in the Masters in April.
The European contingent playing at Leopard Creek in just the second event of this year's 49 on the 2013 European Tour schedule doesn't include its major superstars, Rory McIlroy, Luke Donald, Justin Rose and Lee Westwood, the current World Nos 1,2, 4 and 6.
But it is not without men who are more than capable of springing a surprise on the local favourites, some of these dangerous, off-shore invaders being tried and tested Tour winners, Søren Keelson of Denmark, Danny Willett, David Horsey and Robert Rock of England, Irishman Michael Hoey and Spaniard Pablo Larrazábal.
And let's not forget the inform Scot, Scott Jamieson, who has gone to the top of the new, 2013 Race To Dubai standings by winning last week's rain-hit Nelson Mandela Championship at Royal Durban Golf Club.