Chad Campbell moves to the front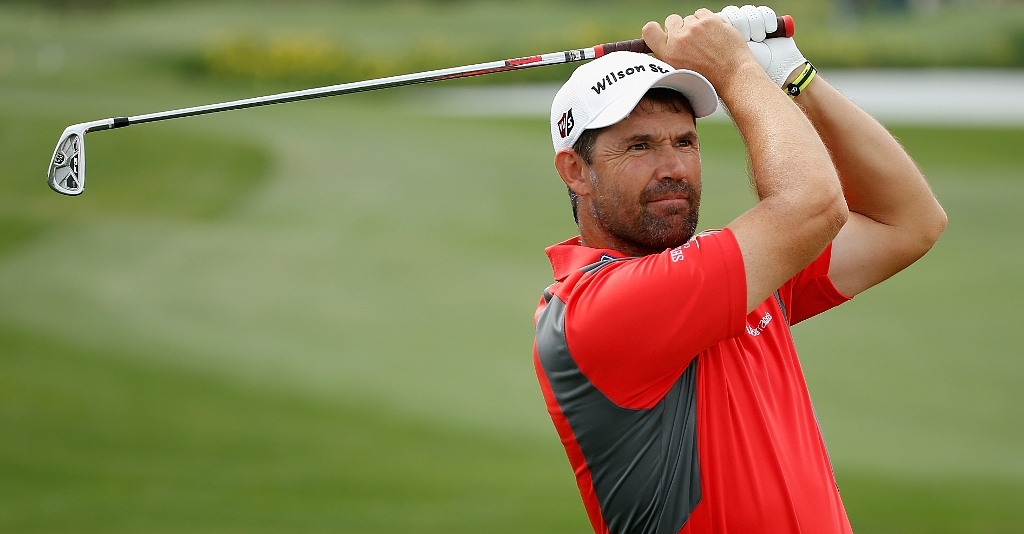 Chad Campbell, retaining the form that gave him a tie for 5th at The Open, shared Friday's lead at the RBC Canadian Open.
Chad Campbell, retaining the form that gave him a tie for 5th at The Open, shared the lead after Friday's second round of the RBC Canadian Open.
In perfect golfing weather, the big 37-year-old American posted a three-under 67 at Shaughnessy Golf and Country Club in Vancouver to tie the up-and-coming Michael Thompson with a 4-under 136
Thompson, who spent last season playing US golf's third-league Hooters Tour but has already featured on PGA Tour leaderboards this season and has picked up two top 15s, fired an impressive 66 to join Campbell.
The leading Duo's halfway total is one shot better than the two Tour veterans sharing second place on 3-under 137; 46-year-old Lee Janzen and 47-year-old Paul Goydos who posted second rounds of 68 and 69 respectively.
"I've hit good shots on tough courses when it mattered before and that's what I have to remember," said Janzen a two-time US Open champion who has not won on the PGA Tour since 1998.
"Golfers beat themselves up. We're all optimistic about the future and pessimistic about the present.
"You have to have patience, but perseverance is even more important."
The 107th Canadian Open might well be remembered for a showdown of the generations with golf's Golden Oldies being chased by a hungry new generation led by colourful American 22-year-old Rickie Fowler and the 26-year-old South African Charl Schwartzel, the reigning Masters champion.
Fowler, who was just two when Janzen turned professional, had a 69 and Schwartzel a 67 to join Australia's 2006 US Open champion Geoff Ogilvy (68) and overnight leader Kris Blanks in the seven-way tie a shot further back and just two shots off the lead.
Also in this pack at two-under 138 are Canadians David Hearn (68) and 23-year-old Adam Hadwin (66), who signaled a changing of the guard in Canadian golf as they moved into contention on the same day that Mike Weir, the 2003 Masters champion, was forced to withdraw from the event with an elbow injury.
No Canadian, including Wier, has won their national championship since Pat Fletcher in 1954.
"I wouldn't say there is any added pressure," said Hadwin. "I think me and David are trying to win a championship. Simple as that."
TOP 10 LEADERBOARD
136 Michael Thompson 70 66, Chad Campbell 69 67
137 Paul Goydos 68 69, Lee Janzen 69 68
138 Jerry Kelly 71 67, Kris Blanks 67 71, Charl Schwartzel (Rsa) 71 67, David Hearn (Can) 70 68, Adam Hadwin (Can) 72 66, Geoff Ogilvy (Aus) 70 68, Rickie Fowler 69 69