Celtic Manor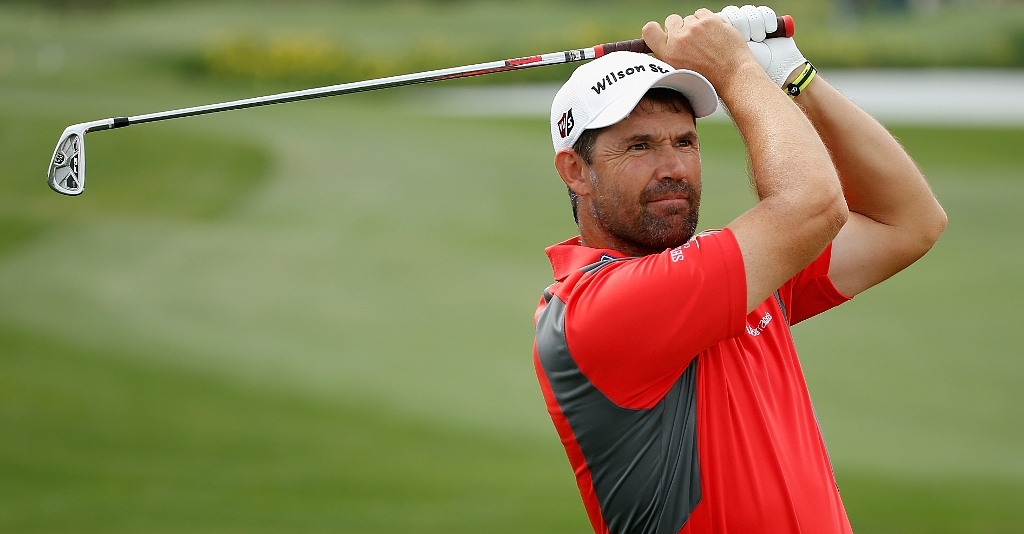 Celtic Manor's 2010 Course, this week's host of the Wales Open, was created especially for the 2010 Ryder Cup.
Celtic Manor's Twenty Ten course, this week's host of the ISPS Handa Wales Open, was especially built to stage the 2010 Ryder Cup
And it was well received by the professionals who played on it in the 2010 Wales Open and in the Ryder Cup that followed – though some of the British golfers felt that it was a lot more 'American' than some other top-flight British courses.
On a year-to-year basis, however, it has served to enhance the quality of golf offered at one of the finest golfing facilities in the UK.
These now include The Twenty Ten, the Roman Road, and The Montgomerie Courses.
There is also a world-class golf academy featuring a floodlit driving range, short game and putting practice facilities, an outstanding pro shop and two luxurious golf clubhouses – The Twenty Ten Clubhouse and The Lodge with its own bar, restaurant, health club and spa.
THE TWENTY TEN COURSE
Built specifically to stage The Ryder Cup in 2010, it opened for play in July 2007.
The first course to be built specifically for golf's greatest team event, it measures a robust 7,493 yards off the back tees and has a par of 71.
With water hazards on half of its holes, the course has six signature holes and presents many more memorable tests and risk-and-reward dilemmas.
One of the features of this spectacular new lay-out is its variety with many of the earlier holes having a links-like feel with some long rough and greenside swales, before the middle section of the course reveals the full extent of the lake-lined challenge.
A tough finishing stretch culminates in a real sting in the tail at the 18th.
CARD OF THE COURSE
Here is the card of the course as it was for the 38th Ryder Cup match at Celtic Manor:
See under hole No, length in yards and par for the hole:
1 465 4 10 210 3
2 610 5 11 562 5
3 189 3 12 458 4
4 461 4 13 189 3
5 433 4 14 485 4
6 422 4 15 377 4
7 213 3 16 499 4
8 439 4 17 211 3
9 580 5 18 575 5
Out 3812 36
In 3566 35
Total 7,378 yards, par 71
HOLE-BY-HOLE
To get a better idea of what The US and European teams can expect at of this year's Ryder Cup, you can go to Celtic Manor's official, On-Line Course Guide of the Twenty Ten featuring an overview of the course, scale maps of each hole and a fly-by facility by clicking here
RATES AND FEES
Celtic manor offers a wide range of specials and packges to guests on its website at http://www.celtic-manor.com/membership_golf.aspx, among them:
Summer Twilight Golf: It Includes 18 holes of Championship golf, available after 3pm from Monday to Thursday throughout the summer months:
– At The Montgomerie – from £19
– At Roman Road – from £25
-At The Twenty Ten – from £90.
Normal rates for 18-holes at Twenty Ten vary between
– £80 (Monday -Thursday) and £90 (Friday – Sunday) in Jan and Feb to
– £155 (Monday -Thursday) and £175 (Friday – Sunday) in peak summer
Normal Rates for 18 holes at Roman Road:
– £35 (Mon-Thurs) and £40 (Fri-Sun) in Jan and Feb to
– £58 (Mon-Thurs) and £78 (Fri-Sun) in peak summer.
Normal Rates for 18 holes at the Montgomeie Course:
– £30 (Mon-Thurs) and £35 (Fri-Sun) in Jan and Feb to
– £48 (Mon-Thurs) and £68 (Fri-Sun) in peak summer.
GOLF MEMBERSHIP
The Twenty Ten Course Membership
– details for the prestigious Twenty Ten Club can be obtained from the Membership Sales Team on 01633 410300
.
Championship Membership
–
Benfits include:
– Exclusive use of members' course on weekends
– Full schedule of club competitions and social events
– Members' discounts in the restaurants, bars, health spas and golf pro shops
– Discounted health club membership
– Complimentary season ticket to The Celtic Manor Wales Open
For more information contact the resort's Membership Sales Team on 01633 410300 or email using the website
GOLF FACILITES:
The new Twenty Ten Clubhouse was purpose-built for The 2010 Ryder Cup, was a fitting venue to host the world's top golfers and still is..
Members are treated to the most exhilarating and spectacular panorama of the course and an enviable view of the final hole from a private balcony which wraps around the building.
Features include:
– Secured gated entrance and valet parking on arrival
– The atmospheric Rafters Bar and Restaurant
– Private Members' Lounge
– Luxury locker rooms with their own lounge and open fire
Pro Shop and Spike Bar
Dress Code:
All members and visitors are required to wear smart casual clothing at all times. Denim clothing, trainers, Rugby or Football shirts and tracksuits are not permitted.
The Lodge: High ceilings, wooden beams, open fires and comfortable sofas make The Lodge one of the most luxurious clubhouses in Europe.
It offers a superb brasserie restaurant, two bars, a dining terrace overlooking the 18th green, function rooms for private dining, conference and banqueting suites, a Dylans Health and Fitness Club and The Clarins Health Spa.
There are luxury locker rooms with marble showers and a dedicated golf reception, with a Golf Services Team to help with equipment and buggies.
The Golf Academy: The Celtic Manor Golf Academy is one of the best facilities of its kind in Europe. It provides comprehensive tuition options that are amongst the best available, with a team of coaching professionals always on hand.
Brush up your skills at its 28 bay two-tier driving range or take a lesson in one of its swing studios. Facilities include practice greens, short play areas and a Academy Pro Shop with a Custom Fit Centre and equipment hire.
Celtic Manor's latest Short Game Practice Area was opened in May 2009, three pitching greens made from artificial turf and three tees, all with grass and artificial turf options, meaning the facility can be used for practice and tuition in all weathers throughout the year.
Pro Shops: The Celtic Manor Resort offers three Pro Shops situated at The Lodge, The Golf Academy and The Twenty Ten Clubhouse.
These offer a wide range of golf clothing including branded merchandise for the ISPS Handa Celtic Manor Wales Open. They also offer a wide range of top name golf equipment and corporate gifts.