Celtic Manor Notebook: Thursday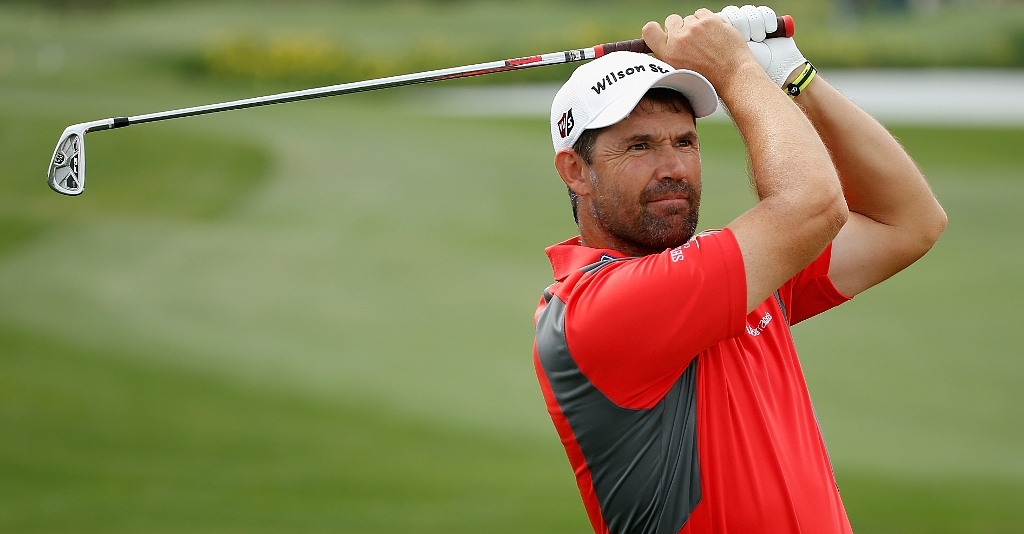 Our Matt Cooper is at Celtic Manor for the Wales Open. Check out the latest news from on and off the course.
Matt Cooper is at Celtic Manor this week, walking the fairways and driving range, on the lookout for all the on- and off-the course stories and information. If you've got a player you want him to check out, or any questions to ask, email him at: golf365matt@hotmail.co.uk
3pm – Croeso i Cyrmu Corey
Monty wasn't too keen on the idea that he and US Ryder Cup captain Corey Pavin play together this week.
But when he hit his ball right of the second fairway he found himself no more than thirty yards from Pavin anyway – perhaps he was trying to make up for any perceived slight.
The American is an unmistakable figure, with a gunslinger's walk that says so much about his dogged style; he looks like the sort of man sheriffs called upon to deal with the outlaws.
I grabbed a quick word with his agent Tim who was walking the fairways alongside Corey's wife Lisa.
Apparently they've all been enjoying their first trip to Wales and are heading into Cardiff tonight for dinner.
But woe betide anyone who pinches Pavin's beloved Bullseye putter. It might look like something you'd find on a crazy golf course but Pavin says he'd be lost without it.
3pm – Monty's good mood
Despite finding an unplayable lie in a fairway bunker on the first hole, Colin Montgomerie refused to lose his temper, joking about his options with playing partner Anthony Wall before knocking it backwards.
"Good shot," offered Wall. "Wrong direction," countered a wag in the crowd.
On the second tee Wall smashed his tee shot down the right, hitting the tarmac cart path and getting an enormous bounce causing Monty to giggle.
Then Monty did the same thing himself. Wall offered another word of consolation which his potential Ryder Cup captain enjoyed.
A cynic in the crowd whispered, "Apple for teacher."
2pm – Dixon's Devon cream
Having reported the ball-striking qualities of Gregory Bourdy earlier today I was a little surprised to meet his three-ball on the 17th green and discover he had capitulated.
"What happened?" I asked a group following Devon's David Dixon.
"He played safe on the short par four 15th," someone explained. "But he took nine."
As Bourdy wilted, Dixon thrived: he holed out from 15 feet on 17, then nailed a magnificent approach on the final hole to 12 feet and sank that, too.
The 15 people following him from his home golf club roared and screamed their approval and one explained to me just what a nerve-wracking experience supporting a player can be.
"One of our lot followed David in Portugal," he said, "and he was so tense he threw up in the rough."
Better there than the green, I suppose.
12.45pm – The final green
The hotter weather this spring has made the course at Celtic Manor play much firmer than it did last year. Nowhere is this more apparent than on the final green.
Watching the approach shots land on the upturned-saucer-shaped putting surface, it is obvious that players are struggling to get sufficient backspin from the downhill lies their tee shots come to rest in.
Chatting to spectators who had settled in the arena around the hole, it was clear that very few second shots were holding the green – and that very few recoveries from the bunkers or hollows were yielding birdies as the hole bares its teeth.
12 noon – Spanish ace
I nipped out to watch a few holes of Pablo Larrazabal's round having backed the young Spanish player this week. It's always good to see your player knock in a couple of birdies, or perhaps grab an eagle.
It's not often, however, that you see him drain a hole in one right in front of your eyes!
Nor did it happen today, unfortunately. Pablo got his ace, but I had turned away from his group five minutes earlier and merely heard the roar.
11.30am – French fancy
Perhaps only the Argentine golfers inspire one another more than the French do. As with the Latin Americans, the Gauls are a tightly knit bunch that celebrate every French victory with a passion.
Christian Cevaer was so drained by his effort last week (and possibly the celebrations afterwards) that he retired after 12 holes of this morning's round citing "physical and mental exhaustion".
But a few shrewdies have backed French players this week, believing they will be keen to emulate Cevaer's success.
Gregory Bourdy was one popular pick and his ball-striking was extremely impressive as he moved three under par at the turn.
10am – The weather
This time last year the course was yet to open as the mist hung low in the Usk Valley, limiting visibility to less than 100 yards.
It was a miserable debut for the new 2010 course that will host next year's Ryder Cup and had everyone gloomily predicting similarly slow starts at the big event itself.
This morning dawned cloudy but very soon the sun broke through and a glorious morning welcomed the first players out on the course.
Funnily enough not many people are talking about the likely Ryder Cup weather this year, though …