Celtic Manor Notebook: Sunday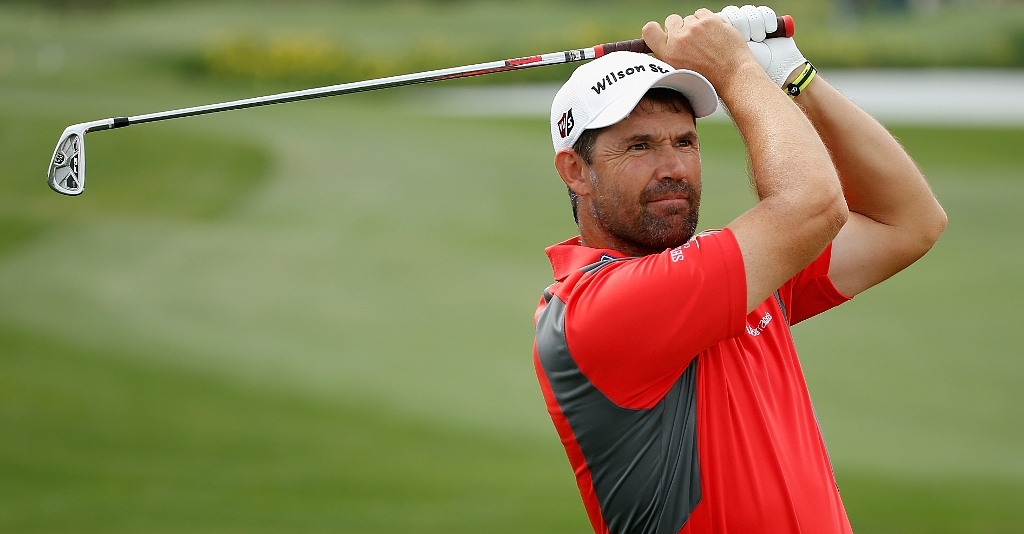 Matt Cooper is at Celtic Manor for the final round of the Wales Open. Check out the latest news from on and off the course.
Matt Cooper is at Celtic Manor this week, walking the fairways and driving range, on the lookout for all the on- and off-the course stories and information. If you've got a player you want him to check out, or any questions to ask, email him at: golf365matt@hotmail.co.uk
5.15pm – My worthless inside info
I've just been reminded that last Wednesday evening I passed on my observations from the practice days at the London GC for the European Open.
"Cevaer and Fasth hitting it in all directions," I stated.
It was very true, but is currently looking like the duffest information in history.
Cevaer won the European Open at 400-1 and Fasth has made the clubhouse at eight under par, still in with a great chance of winning the Wales Open.
I might be about to complete the most ignominious double ever.
5pm – Cink's twittering
Ever wondered what happens when a player bangs his ball into some poor unsuspecting schmuck in the crowd?
Stewart Cink reveals his reaction in his twitter account today.
"The guy I hit on 15 yesterday was okay. Three stitches I heard. Asked the marshal to get his address so I can send him some swag."
I just hope the marshal didn't give Stewart his own address.
Many would have been tempted …
4.30pm – Lockerbie's Locker-room wait
Having set a clubhouse target of six under par over an hour ago, Cumbria's Gary Lockerbie has been pacing around trying to look cool.
It must be a curious feeling: he knows that in all likelihood it won't be good enough but at the same time doesn't want to entirely slip out of the zone just in case.
He has just been joined on six under by fellow Englishman Danny Willett, but they need three players to falter down the back stretch if they are to have a hope.
4pm – Jeppe or Johnny?
With his skinny physique, tight trousers, diamond patterned jersey and unruly blond hair Denmark's Jeppe Huhdahl really reminds me of 1970s golfing legend Johnny Miller.
The way he has hung on to a couple of his approaches in the follow through is also a little reminiscent of Miller's reverse-C.
3pm – The Finishing Straight
Last year's demolition of the field by an inspired Scott Strange mean that the final four holes – designed to provide a dramatic conclusion to an event (specifically, of course, the Ryder Cup) – were left a little untested.
That promises to be corrected this year as the top of the leader board is far more tightly packed.
The short par four 15th is the first test – eagle is possible but so is any number (ask Gregory Bourdy who racked up a nine on Thursday).
Then 16 and 17 both can reward good iron approaches.
Finally the par five 18th is another hole that threatens to make or break a round – or a tournament.
2pm – Fishing in the rain
It's good to see young Englishman Oliver Fisher thriving again.
Only last week, on the range at the European Open, a one-time coach with the Faldo Junior Series was shaking his head and bemoaning the lack of progress of the 20 year old.
It struck me as a little tough even if he had made only two cuts in his previous 11 starts, but Fisher did make the cut at his "local" event (he is an Essex boy) and eventually finished in a tie for 32nd.
This week he has improved on that and let's hope it heralds the start of something good for a player with an immense amount of talent.
1pm – Ryder Cup tickets
The ballot has opened for 2010 tickets.
To enter you need to visit the official website at www.rydercup.com/tickets.
All tickets will include a photograph of the person who applied for the ticket and should cut down on touting.
You can apply for a maximum of four tickets and although a second ballot will be held in 2010, there will be no tickets available on the gate.