Celtic Manor Notebook: Friday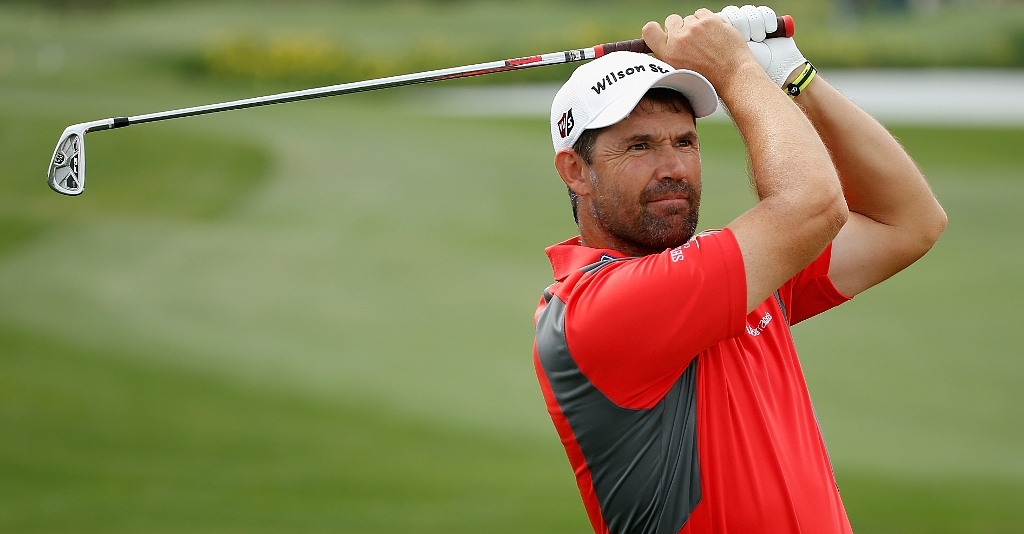 Our Matt Cooper is at Celtic Manor for the Wales Open. Check out the latest news from on and off the course.
Matt Cooper is at Celtic Manor this week, walking the fairways and driving range, on the lookout for all the on- and off-the course stories and information. If you've got a player you want him to check out, or any questions to ask, email him at: golf365matt@hotmail.co.uk
5.30pm – Spanish Armada
I headed out to the short par four 15th hole to watch Pablo Larrazabal and Miguel Angel Jimenez complete their second round, hoping to see a rousing finish from the younger man.
Oh well.
He went for the green from the tee but couldn't make birdie on 15, had to make a good par save on 16, looked heaven-ward when his birdie putt failed to drop on 17 and was ever more anguished when his (admittedly fast-moving) birdie putt on 18 horse-shoed out of the hole.
I grabbed a quick word with a friend of his who had followed the entire round and had it confirmed that putting had been the problem.
5pm – Here comes the rain
It had been threatening for some while, lingering on the far side of the valley, but the rain finally came late this afternoon making conditions a bit miserable for the late starters.
It also means the cut mark is drifting back, bringing more players into contention for weekend play.
For some players the clubhouse becomes a curious sort of limbo on Friday afternoon, as they hang around wondering if their score is good enough to qualify for the weekend (some of those wondering if they want it to be).
4pm – Nick Dougherty master-class
I'm just back from a superb 45 minute master-class conducted by Nick Dougherty on the practice range.
A crowd of about 200 people turned up to learn the secrets of shaping the ball, hitting with a low ball flight, driving the ball consistently, maximising distance and maintaining a good tempo.
We were also treated to an imitation of "one of those big blokes we get in pro-ams". He adopted a wide stance, tensed all his muscles, waggled the driver a few times, held the grip so tight his knuckles went white, and then smashed an enormous slice. Superbly entertaining.
The best bit came when he was asked to give some advice on hitting long irons.
"Okay," said Nick, taking his 2-iron from the bag. "You look at a 2-iron, it looks like a bread knife, you're thinking 'How can I get this over the water and miss the bunker in front of the green'. My answer is simple … get a hybrid."
3pm – Just one more thing
Watching Federico Colombo play the 17th hole earlier today someone next to me remarked that the field had a TV detective feel to it, what with David 'Jack' Frost also playing.
That got us both scanning the draw sheet for more examples.
We came up with Gary Murphy('s Law), Mark 'Father' Brown and, my favourite, Robert Rock(ford Files).
Since then I've added a few from elsewhere: ex-PGA Tour winner John 'Inspector' Morse, Dudley Hart 'to Hart', JB 'Sherlock' Holmes (plus sidekick Tom 'Dr' Watson) and Guido Van Der Valk (of the Asian Tour) played by Mark 'Barry' Foster.
1pm – Multi-national McLean
It was painful to watch Alan McLean take eight on the par five 18th hole earlier, but impressive that he has refused to let it ruin his round (he's still four under).
To say that he is geographically challenged is quite an understatement.
He was born in Glasgow, brought up in South Africa, retains Scottish nationality and lives in Canada. But Alan being Alan, of course, he lives in London, Ontario.
He doesn't look like your average golfer, being a bit portly, sporting a straw hat and lacking much in the way of sponsored clothing.
Indeed when he stepped on to 15th the tee at US Open Qualifying one member of the gallery told him to get off the tee before the players arrived.
Noon – Caddyshack
I met a local man out on the course whose son works at Celtic Manor and caddied at last year's pro-am.
On returning home his father asked him whose bag he had carried.
"Some scrum half," he explained. "Gareth Edwards he was called. Was he any good?"
"Only the best bloody scrum half who ever lived," the father gasped. "And his best friend was no better. He got offered Ronnie Corbett's bag and you know what he said? 'Who's Ronnie Corbett?' Unbelievable."
11am – Please turn off your phone
Spectators continue to ignore this rather simple instruction.
Over breakfast this morning Garry Houston's caddie Paul Jones told me how his man was preparing to escape from a bunker on 17 yesterday when a horn, sounding similar to the one on the General Lee in The Dukes of Hazard, suddenly exploded into life, echoing around the valley.
Everyone assumed it was a car in the far distance until it became clear that one spectator was peering at his phone, reading the number, wondering if it was worth answering, brazenly unconcerned at interrupting play.
He then proceeded to conduct a loud conversation on the phone until a few sharp words had him on his way.
Unfortunately Garry then took five at the par three hole.
Perhaps Houston should have put a rocket up the spectator.
10am – Ryder Cup accommodation
If South Wales is talking about one thing for next September it is the prospect of a bountiful harvest for the hotels, guests houses and B&Bs as thousands of people descend on the area desperate for a bed for the night.
The good news if you are yet to book is that there remains an awful lot of confusion amongst proprietors about the right course of action.
The landlady at my B&B admitted that she is not taking bookings at the moment because she just doesn't know what is a fair price for either herself or her customers.
There is the added complication of numerous websites springing up promising thousands of pounds if people hand over their homes for a couple of weeks – the trouble is that many people fear these websites are being set up by chancers on the make.
9am – Newport prepares for the Ryder Cup
Like the US Ryder Cup captain Corey Pavin and his entourage I went into Cardiff last night for my dinner.
Somehow I doubt Corey took advantage of the two-for-one vouchers being handed out around Cardiff Bay by the staff of an Italian restaurant overlooking the waterfront.
I was catching up with an old friend who now teaches in Newport, but who is a little concerned (and he's not the only one) that there has been very little sign of the town preparing itself for the American invasion before, during and after next year's Ryder Cup.
As he points out, Newport's historical significance in the struggle for democracy and the right to vote (as a hotbed of Chartist insurrection) ought to be a superb selling point to American tourists.