Celebration time as Europe rule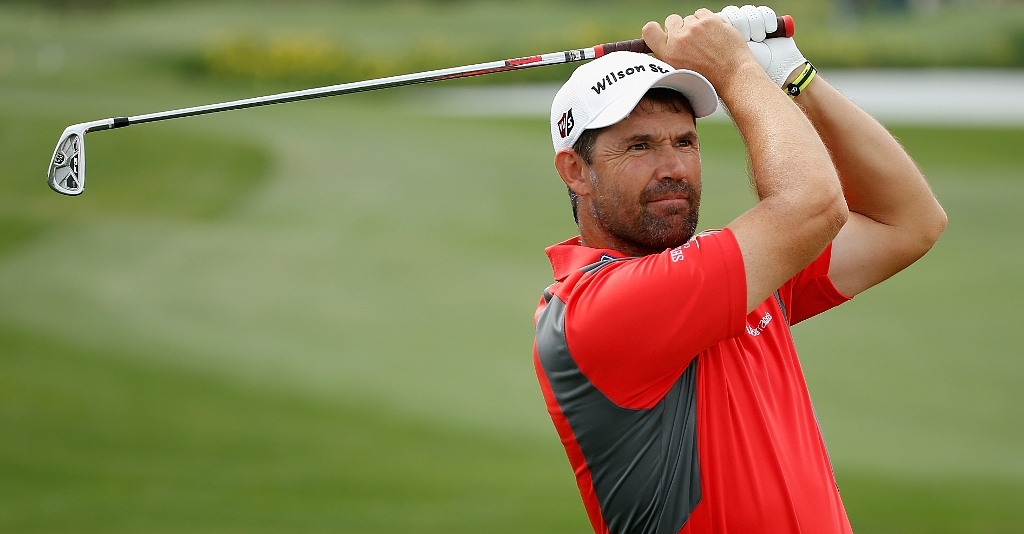 Frank Malley looks back on an amazing three days of golf at the K Club as Europe bask in Ryder Cup glory once again.
Darren Clarke's face crumpled, his shoulders heaved and he grabbed caddie Billy Foster and hung on as the tears flowed and the emotion shuddered through his body.
The Ryder Cup was won and if fate had denied Irishman Clarke the honour of sinking the winning putt – that privilege falling to Sweden's Henrik Stenson – then the rawness of the last few months inevitably tumbled out on the 16th green.
It had been the dying wish of Clarke's wife Heather that he played in this match.
And as a captain's pick Clarke had epitomised the resolve of a European team whose 18½-9½ victory over the United States was as decisive as sport gets.
Clarke, who beat Zach Johnson 3/2, fell next into the arms of captain Ian Woosnam who screamed sweet somethings into his ear above the roar of the packed gallery.
He was engulfed by Woosnam's wife Glendryth, his family, his team-mates and Tiger Woods, who held him in the tenderest of embraces.
It was a moment which transcended sport. An unforgettable moment on a memorable day.
And if in the end the result was too crushingly decisive to contain the unpredictability which lends sport its ultimate allure then do not blame Woosnam's team for that.
He did not care.
"It's never been as good as this before," Woosnam insisted. "I knew it was going to be loud but I didn't think it was going to be this good."
So forget the squelchy mud, the stair-rods falling from a leaden morning sky and the water in the bunkers.
And savour the passion from the moment Colin Montgomerie stepped on to the first tee to be met by a roar which could have launched a moon rocket.
He tipped his umbrella to the fans, his face creased into a huge grin and the crowd burst into a chant of 'Col-in Mont-gom-erie' to the tune of Verdi's 'La Donna e mobile'.
It was hard to imagine the warmth and the volume of that reception being surpassed as the crowd around that tee box counted out their European heroes.
But that was to forget the wave of sympathy and affection for Clarke.
Quite how he kept body and nerve together to launch his first tee shot only he knows.
But he did, just as the European team kept crashing drives and sinking putts to exert a stranglehold over an American team who are proud and talented professionals but who simply have lost the ability to apply themselves to the team format.
For some, such as Sergio Garcia, who had carried so much of the European challenge, the singles was the straw which broke the back. The man who had reeled off nine consecutive winning Ryder Cup matches was finally sunk by Stewart Cink, Garcia's zest deserting him as he went five down in the first seven holes, eventually losing 4/3.
Garcia, however, had made his contribution, brilliantly and consistently, on the first two days.
It was time to leave it to others – and they did not let him down.
Not Montgomerie, who led from the front as he always seems to do, bringing home the first European point with a one-hole victory against David Toms which contained all the humour and enthusiasm which his pursuit of majors lacks.
Not Paul Casey, the hole-in-one man from Saturday and the £1million man from Wentworth, who flexed those burly forearms and gave world number three Jim Furyk a 2/1 beating.
Nor Luke Donald, tidy and composed and surely a major winner of the future, who saw off Chad Campbell with a brilliant putting display.
David Howell was magnificent, Jose Maria Olazabal the fearsome force of old as he dispatched Phil Mickelson.
But in many ways it was Lee Westwood who typified the nature of the European effort. He had woken with flu symptoms, a temperature over 100 degrees but did it bother him. No way. He was five up in seven holes against Chris DiMarco and if his effort faded to a two holes victory then it was impressive for all that.
Somehow you just could not see an American digging so deep, wanting it so much.
It should be said the crowd was magnificent, raucous but dignified, turning the fairways of the K Club into as hallowed an arena as Lansdowne Road or Croke Park as the afternoon wore on and detonations of applause resounded across the fields of Co. Kildare, hailing birdie after birdie.
There was the odd American successes, captain's pick Cink an obvious one and Woods at last found a smattering of his real form in beating Robert Karlsson.
But, in truth, too many Americans fell as limply as leaves in autumn as for the first time the Europeans won every session.
And so the champagne-swigging, Guinness-downing, characteristically Irish party began.
It was Woosnam's day, Europe's Ryder Cup. And it was a privilege to be present.