Caudal and Walshe lead in Ireland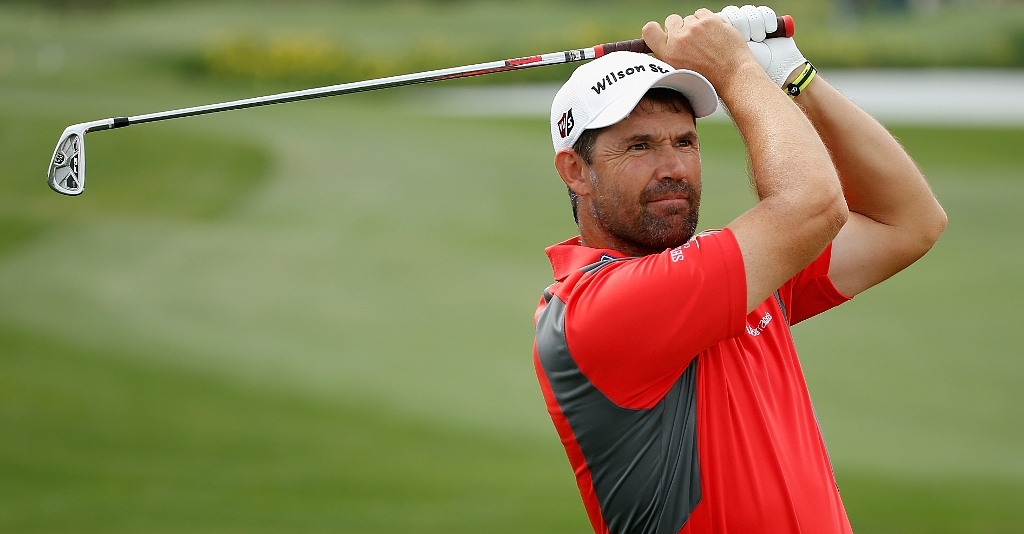 France's Anne-Lise Caudal and American Alison Walshe lead by one shot after the first round of the Ladies Irish Open.
France's Anne-Lise Caudal and American Alison Walshe led the field by one shot after the first round of the Ladies Irish Open supported by Fáilte Ireland at Killeen Castle, Dunsany, Co Meath.
The pair carded six-under-par 66s to lie ahead of South Africa's Lee-Anne Pace, Sweden's Maria Hjorth and Spain's Azahara Munoz Guijarro.
Early starter Caudal carded two eagles at the par-five second and seventh holes, five birdies and three bogeys in an eventful round. Walshe, who was born in Galway, Ireland, but raised in the United States, had seven birdies and a single bogey to tie for the lead late in the day.
The 26 year-old from Westford, Massachusetts, said: "I hit the ball well and hit a lot of greens. Had a lot of opportunities and putted well and converted a lot of the shots so I'm happy with the round."
Walshe has played in six events on the Ladies European Tour this year with a season-best tie for 31st at the Portugal Ladies Open. She has mixed in seven events on the US LPGA Tour with her best finish a tie for 27th at the US Women's Open last month.
She said: "I've been playing well, at the Open and then I had another tournament and had a good week there. This has been the next one so I'm confident. I know I'm hitting it well so I knew I could come out here and have a good round.
"I have kind of a high ball flight and the greens are soft enough so I can kind of attack some more pins and what not and carry some more bunkers with my driver, so I think it is a bit more favourable to me. There are a lot of carries and what not and a lot of ridge work in the greens, so a high ball flight is a great advantage."
Although she is American and was a member of the victorious 2008 United States Curtis Cup team as an amateur, Walshe actually declared for Ireland for a short period last year before reverting to representing the USA.
She explained: "I'm actually originally from here so I'm a mixed sort for The Solheim Cup."
As only US-born players can play on the US team and she cannot represent Europe, she is effectively ruled out of the competition. However, her family is originally from Galway and her aunt, uncle and grandmother still live in Malahide. They were on site at Killeen to watch Walshe lead an event for the first time on Friday since turning professional in 2009.
Co-leader Caudal had low expectations coming into the event as she is playing with an injured wrist, but hopes to build on her three top-ten finishes so far this year.
The 27-year-old from Ciboure in south-western France said: "I'm very happy because I had a really good day with five birdies and two eagles. I had one on number two. I holed my third shot from 73 metres. I hit the green on seven and I made the putt from six or seven metres."
Seven players were in a tie for sixth place on four under, including American Kim Welch, who would have been in a share of the lead were it not for a double bogey six at the 17th, Australian Karen Lunn and Swedish rookie Caroline Hedwall, who has shot to prominence with two in wins on the LET this year.
England duo Laura Davies and Karen Stupples were in a group of seven players three shots off the lead on 69 along with a number of Solheim Cup hopefuls.
They included the defending champion Sophie Gustafson, a Swede who has a great affinity with Ireland, having won six times on Irish soil.