Catriona whips golf's elite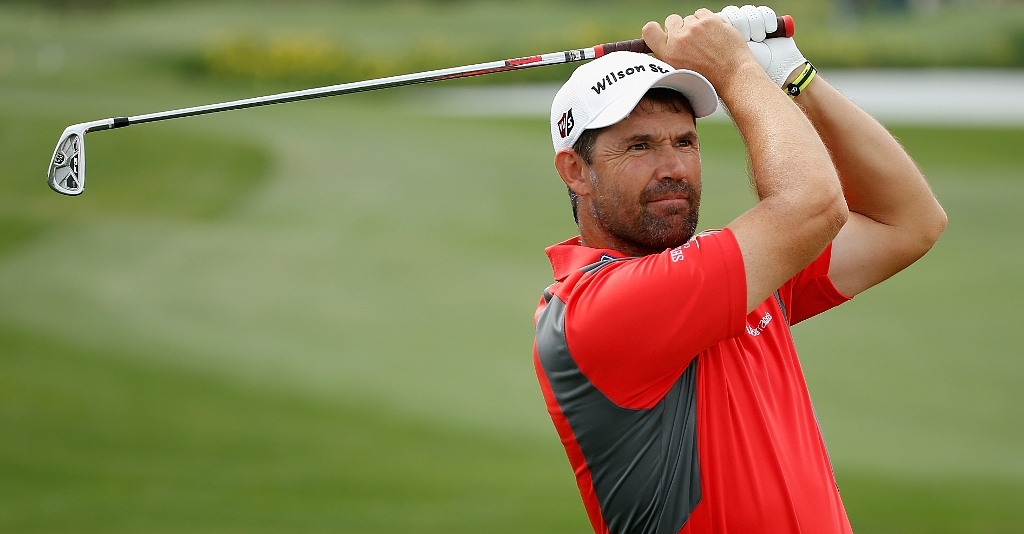 Scot Catriona Matthew fired a 1-under 71 on an ultra tough Sunday in Mexico to win the Lorena Ochoa Invitational going away.
Scotland's Catriona Matthew fired a 1-under 71 on an ultra tough Sunday in Mexico to win the Lorena Ochoa Invitational going away.
The 42-year-old secured her fourth LPGA Tour title by all of four shots after outlasting co-overnight leader and fellow Solheim Cup star Anna Nordqvist of Sweden and the event's defending champion, IK Kim of Korea, who both also shot 71s on a high-scoring day when only three players in the elite 36-player field were able to break 70.
Matthew, who along with Nordqvist, led by three strokes teeing off in the final round of this 54-hole event, got off to a hot start.
She posted birdies on her first two holes, then added two more on the 6th and 9th to turn in 32 at 15-under-par with a massive eight-shot lead.
Matthew, who had gone 52 consecutive holes without a bogey, finally dropped a shot on the par-4 12th hole cut her lead to five – and then dropped two more shots with bogeys on 15 and 17. Her finish was a little scary, but she had enough in hand to win comfortably in the end.
"I think in a way it's just that much more difficult when you've got such a big lead," Matthew said.
"I didn't know whether to keep trying to go for birdies or just play for pars and see if they (her rivals) could make birdies, and in the end I kinda did neither and just kind of messed up a couple of holes here and there, but luckily I had a big lead," said Matthew whose last LPGA win came at the 2009 Ricoh Women's Open, when she captured her second major title just 11 weeks after giving birth to her second daughter.
"I'm absolutely delighted, although I don't think it's quite sunk in yet," she said on Sunday. "I got off to a good start and hung in there on the last few holes. I'm so exhausted at the moment, but I'm sure I will pick up after a margarita."
Matthew had a rare occurrence this week as no one from her family was with her on the road in Guadalajara.
Matthew's husband, Graeme, is her full-time caddy and their two daughters Katie and Sophie, who are 4 and 2, often join the couple during tournament weeks.
Not this time. Hubby stayed home with the children in Scotland and she used an old friend, Chuck, from the PGA Tour, as her caddy.
"I think in a way it makes me concentrate and focus harder. Because I'm away from family I try and make the most of it," Matthew said after her round on Saturday.
"They travel maybe 60% of the time with us. They have a good daycare system in the States so that works out well.
Yeah it's difficult when you're away, but I'm going to be home for two months so it will be back to being a normal mom."
For the first time Lorena Ochoa, couldn't play in her own event this year as she is due to give birth to her first child next month.
Nevertheless the 27-time LPGA winner and former World No 1 remained a big part of the event as she mingled with the players and sponsors in helping to promote the tournament's charity, the Lorena Ochoa Foundation.
"Lorena is doing such good work with her foundation," Matthew said. "You come and you think you are not doing enough when you see all the things she does, so to have won her tournament is a special moment for me."
Kim wasn't able to make it back-to-back titles this time, but she did post her best finish of the 2011 season in finishing in a tie for second with Anna Nordqvist.
"What can I say? I was in contention and I got to watch Catriona play, and I've learned a lot today," Kim said.
TOP 10 LEADERBOARD
(USA unless stated, par 72):
276 Catriona Matthew (Sco) 69 68 68 71
280 In Kyung Kim (Kor) 72 67 70 71, Anna Nordqvist (Swe) 71 65 73 71
283 Ai Miyazato (Jpn) 72 71 69 71, Juli Inkster 67 69 75 72, Hee Kyung Seo (Kor) 74 69 71 69
284 Suzann Pettersen (Nor) 67 70 71 76
285 Maria Hjorth (Swe) 70 72 71 72
286 Paula Creamer 70 71 72 73, Michelle Wie 70 71 74 71, Brittany Lang 71 74 70 71
287 Karen Stupples (Eng) 75 69 74 69