Casy not dwelling on Ryder snub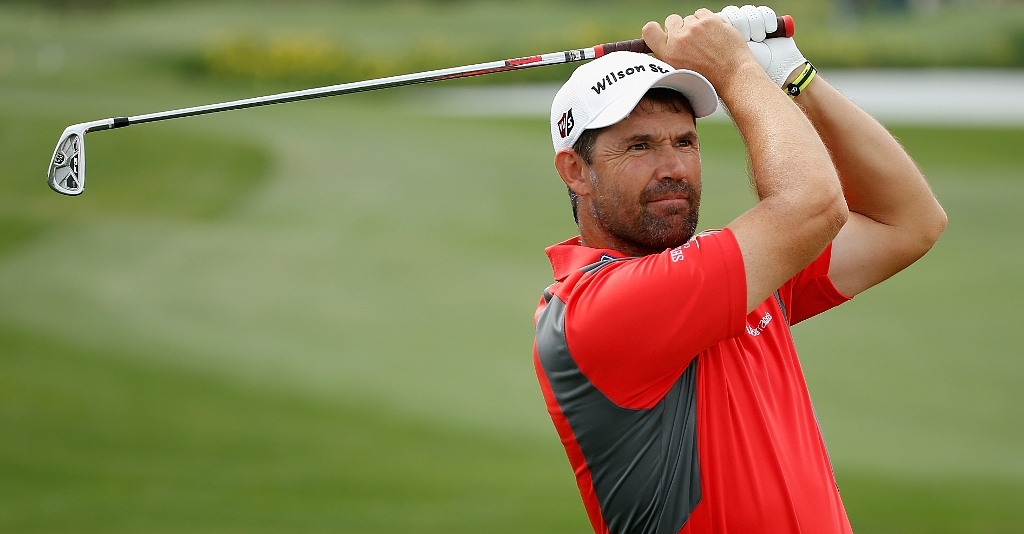 The possibility of winning £7.2million is enough this week to take Paul Casey's mind off being left out of the Ryder Cup.
The possibility of winning £7.2million for four days' work is enough this week to take Paul Casey's mind off being left out of the Ryder Cup.
Victory in the Tour Championship in Atlanta would earn him £861,000 for the event itself and a near £6.4million bonus for being the FedEx Cup play-off winner.
"The money is outrageous – every day I sort of have to smile at what we're playing for," said Casey.
"I love the fact that we're playing for it. We're never guaranteed it – we've got to go out there and win it, so I think we can sort of defend what we make for the golf we play."
Simply making the 30-man play-off finale was one of the 33-year-old's goals for the season, but he is one of only five players – Americans Matt Kuchar, Dustin Johnson, Charley Hoffman and Steve Stricker are the others – who are certain to hit the jackpot bonus by winning the tournament.
If he does it – or if Justin Rose comes out on top – then Ryder Cup captain Colin Montgomerie is bound to come under more heat for picking Padraig Harrington, winless for two years.
Casey, who could move to world number five, just smiled when asked if he would get a perverse thrill out of pocketing such a fortune so soon after his omission from Europe's side.
"I was disappointed that I didn't qualify myself. I was annoyed at myself," he said.
"I can't be upset at anybody. I'm not upset at Colin for not picking me – I have to blame myself.
"I kind of forgave myself probably about two days after. In this game there are so many disappointments anyway and I think all the guys out here are very quick to get over a bad bounce or a poor golf shot.
"Something like the Ryder Cup, I am not dwelling on it. I will watch the TV and I will be wishing I was there, but winning a FedExCup doesn't necessarily fill that hole because it's not about that."
Instead of heading to Wales next week, Casey is going cycling in the Canadian Rockies.
"I'll definitely turn on the TV at some stage and check out what's going on with the Ryder Cup matches," he said.
"As much as I'd love to be there, as much as it hurts me that I didn't qualify on my own merit, I still have an interest in it and I will still be rooting on the Europeans."
Luke Donald is the only member of Montgomerie's line-up playing at East Lake and, having had a second-place finish in the series just like Casey and Scot Martin Laird, he still has a chance to be the overall winner.
Nine of Corey Pavin's side have made it this far – the missing three being Stewart Cink, Ricky Fowler and, of course, Tiger Woods.
His absence gives Phil Mickelson yet another opportunity to move to world number one. He is the defending champion and he needs a top-two finish.