Castrale upstages the stars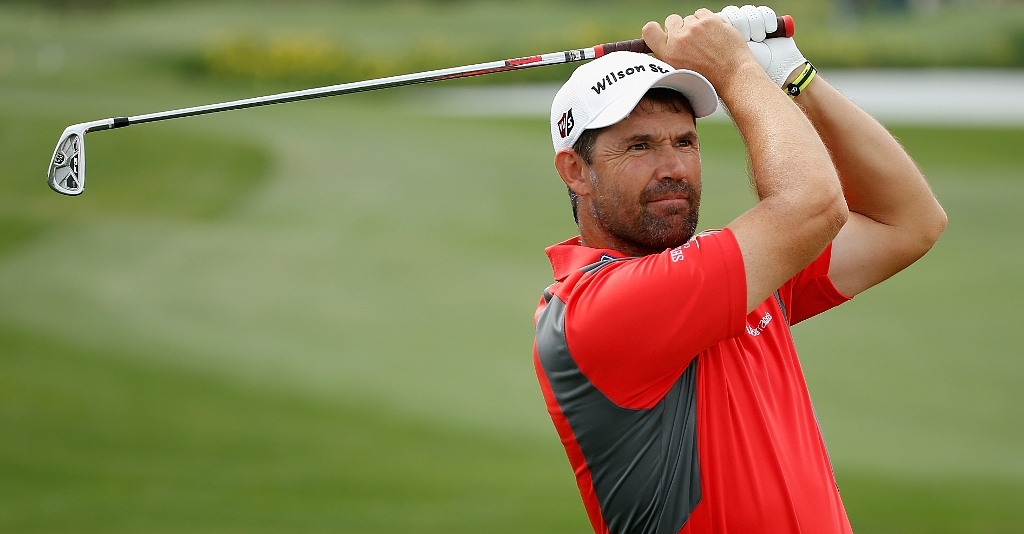 The opening round of the LPGA Championship was full of surprises, although leader Nicole Castrale has been here before.
The opening round of the McDonald's LPGA Championship was full of surprises, but not especially because Nicole Castrale stepped up and claimed the lead at Bulle Rock in Maryland.
Castrale, who birdied six holes on the front nine for an opening seven-under 65, has led the PGA Championship before, this in 2006 when she opened with a career best 64.
She has also won on the LPGA Tour – at the 2007 Ginn Tribute.
The big surprise, in fact, was the no-show of the big guns like World Numbers one two, three and four.
Lorena Ochoa opened with a level-par 72 to be seven shots off the pace, Yani Tseng, the defending champion, went one worse at 73, Paul Creamer was even further back at 74 and Ji-Yai Shin, the top Korean on Tour this year, could only match Tseng's disappointing 73.
Michelle Wie didn't start too badly – she posted a 70 – but Brittany Lincicome, seeking to win her second straight major this year, will not want to remember the first round of the last PGA Championship to bear the McDonald name and be played at Bulle Rock.
She carded five bogeys and a double bogey for a blow-out 75.
Perhaps equally surprising were the front runners in Castrale's chasing pack.
Sweden's Anna Nordqvist, who secured second place just one shot behind Castrale, is an LPGA Tour rookie and Shanshan Feng of China, who finished alone in third, was practically unheard of in the US until now.
South African Ashleigh Simon, one of the seven players sharing fourth place, has won often in her native land and once in Europe, but is also an unknown in the USA, while Stacy Lewis, another who shares fourth place, did outshine Michelle Wie when she won the LPGA Tour Q-School late last year, but she too is a rookie.
Starting Friday's second round six or seven shots clear of the pre-tournament favourites will certainly make Castrale's task of staying in front less daunting – if she can shrug away the bitter memories of the last time she led the first round at the PGA Championship.
That was when she shot that 64 – a feat no one else has ever repeated in this particular major – but then followed it up with a title-wrecking 74.
To make matters worse, she twisted her ankle when she stepped into a drain that night and ended the tournament way down the scoreboard in 34th place
"I walked home with my shoe in my hand and an ice bag," she remembers. "I had it taped for two or three months.
"I've walked by that drain the past three years, and now you can't get to it because the tents are on it. So that's a good thing," she added
This time Castrale sank a 25-foot birdie putt on the very first hole to get her self on track to her stunning first round that included eight birdies and no bogeys until the final hole where she drove into some deep rough.
Her front-nine 30 was especially sensational. It was the lowest score on the front nine at Bulle Rock since the tournament moved from DuPont Country Club in 2005.
"Yes, it was good to start off well," Castrale agreed. "On the front nine all my iron shots were going right at the pin, and it was a great feeling."
Putts of 25, 6, 12 and 20 feet produced birdies at the 1st, 2nd, 5th and 6th holes, then, after a par, she rolled home two three footers for two more birdies to turn in 30.
She slowed up and the back nine, but a brace of birdies at 14 and 15 edged her past Nordqvist and put her into a lead she would not relinquish.
Until now Castrale has not finished better than a tie for 15th this season, but her heroics on Thursday have got her champing at the bit.
"My goal is to hit the fairways and greens and to keep rolling the putter well," she said. "Maybe I can't go out there and do what I did today. But there is nothing to stop me playing well and I am looking forward to the second round."
Nordqvist, who turned 22 on Wednesday is playing in just her fourth professional tournament, but she hardly showed a flicker of emotion
in her first major, as she posted seven birdies and gave away just one bogey in her six-under 66
"Obviously, this is where you want to be," she said, thrilled at her lofty place on the leaderboard. "I'm a rookie and haven't played that much this year, but I'm here to learn and have fun. There are three more days, and I really look forward to them."
ALL THE FIRST ROUND SCORES (USA unless stated, par 72):
65 Nicole Castrale
66 Anna Nordqvist
67 Shanshan Feng (Chn)
68 Aree Song (Kor), Na Yeon Choi (Kor), Ashleigh Simon (RSA), Paige Mackenzie, Amy Yang, Moira Dunn, Stacy Lewis
69 Jin young Pak (Kor), Meaghan Francella, Sophie Gustafson (Swe), Katherine Hull (Aus)
70 Lindsey Wright (Aus), Hee-Won Han (Kor), In-Bee Park (Kor), Kristy McPherson, Marisa Baena, Michelle Wie, Angela Stanford, Karin Sjodin (Swe), Kris Tschetter, Kyeong Bae (Kor)
71 Chella Choi (Kor), Na Ri Kim (Kor), Maria Hjorth (Swe), Sandra Gal (Ger), Katie Futcher, Christina Kim, Becky Morgan (Wal), M.j Hur (Kor), Marcy Hart
72 Taylor Leon, Jill McGill, Irene Cho, Karrie Webb (Aus), Young Kim (Kor), Lorena Ochoa (Mex), Brittany Lang, Michele Redman, Jackie Gallagher-Smith, In-Kyung Kim (Kor), Se Ri Pak (Kor), Carri Wood, Allison Hanna-Williams, Wendy Doolan (Aus), Mika Miyazato (Jpn), Candie Kung (Tai), Kris Tamulis, Natalie Gulbis
73 Minea Blomqvist (Fin), Stacy Prammanasudh, Juli Inkster, Jamie Hullett, Ya-Ni Tseng (Tai), Ji-Yai Shin (Kor), Mi-Hyun Kim (Kor), Soo-Yun Kang (Kor), Jeanne Cho-Hunicke, Shi Hyun Ahn (Kor), Sun Young Yoo (Kor), Brandie Burton, Beth Bader, Haeji Kang (Kor), Charlotte Mayorkas, Song-Hee Kim (Kor), Ji-Young Oh (Kor), Johanna Mundy (Eng), Eunjung Yi (Kor), Alena Sharp (Can), Erica Blasberg, Birdie Kim (Kor), Hye Jung Choi (Kor)
74 Joo Mi Kim (Kor), Meena Lee (Kor), Anna Grzebien, Diana D'Alessio, Jeehae Lee (Kor), Mindy Kim, Vicky Hurst, Seon Hwa Lee (Kor), Jimin Kang (Kor), Carin Koch (Swe), Audra Burks, Allison Fouch, Janice Moodie (Sco), Anja Monke (Ger), Il Mi Chung (Kor), Sherry Adonian-smith, Morgan Pressel, Eun Hee Ji (Kor), Sue Ginter, Wendy Ward, Suzann Pettersen (Nor), Paula Creamer, Amy Hung (Tha), Helen Alfredsson (Swe)
75 Heather Bowie young, Reilley Rankin, Brittany Lincicome, Julieta Granada (Par), Karine Icher (Fra), Jee Young Lee (Kor), Silvia Cavalleri (Ita), Sung Ah Yim (Kor), Hee Young Park (Kor), Lorie Kane (Can), Sarah Lee, Sarah-jane Smith (Aus), Dorothy Delasin, Stephanie Louden, Jane Park, Meg Mallon, Laura Diaz, Eva Dahllof (Swe)
76 Jennifer Rosales (Phi), Cristie Kerr, Pat Hurst, Meredith Duncan, Michelle Ellis, Carolina Llano, Teresa Lu (Tai), Rachel Hetherington (Aus), Mikaela Parmlid (Swe), Momoko Ueda (Jpn), Lisa Strom (Gb), Sarah Kemp (Aus)
77 Becky Lucidi, Giulia Sergas (Ita), Karen Stupples (Eng), Jin Joo Hong (Kor), Maggie Will, Mollie Fankhauser, Louise Friberg (Swe), Jimin Jeong
78 Shiho Oyama (Jpn), Sophie Giquel (Fra), Young Jo (Kor), Kim Hall
79 Dana Bates, laura shanahan Rowe, Jamie Fischer, Leah Wigger, Liselotte Neumann (Swe), Anna