Castello Masters betting preview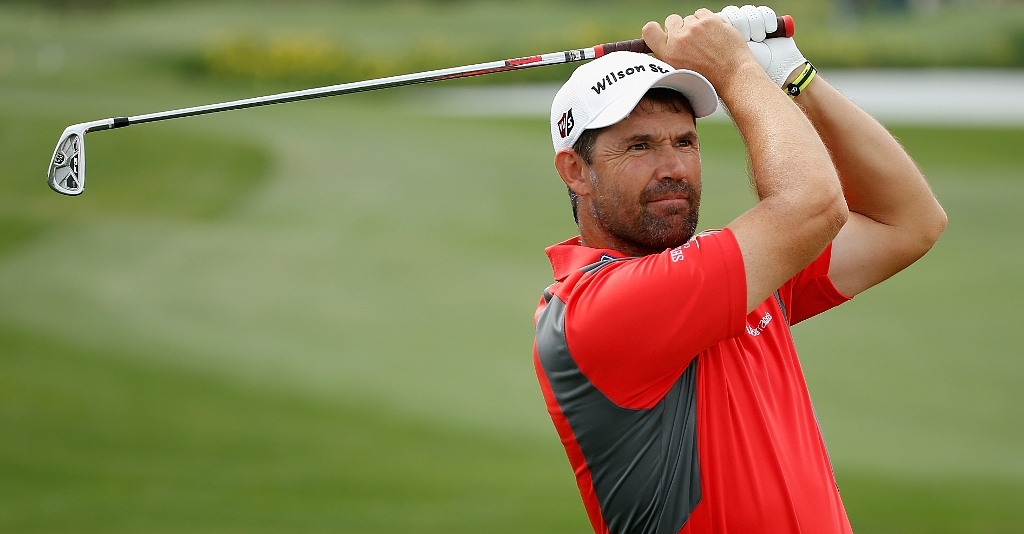 I've gone back and forth looking at this week's Castello Masters, trying to convince myself otherwise, but I can't shake the following conclusion:
Sergio Garcia is – by some margin – the most likely winner.
I know, I know. He's been off the course since missing the cut in the PGA Championship at Whistling Straits over two months ago and hasn't at any stage this season resembled the man who went so close to landing that very tournament in 2008, who earlier that season won the Players' Championship, one year after losing a play-off to Padraig Harrington in The Open.
The same man who looked like he had the golfing world at his fingertips little over a decade ago.
But against this lot, Stan James' enhanced win only price of 13/1 could look like a gift come Sunday.
The case for El Nino is clear. Sergio's father Vincent is the club professional at the course that will host the tournament for the third year, one which is situated just outside the town of his birth.
Garcia has an in-depth knowledge of the track, its subtleties and its nuances, and when winning here in 2008 described it as "one of the most beautiful and emotional victories of my life".
It's a short course, clocking in at little over 6000 yards, and for the professional golfer really doesn't represent too much of a test as is shown by winning scores of 20-under par in both renewals.
Put simply, what better tournament for him to return?
That win in 2008 could scarcely have been easier. The Spaniard sauntered into a share of the lead by Friday evening, flew clear on Saturday and could afford to soak in the atmosphere during his three-shot victory stroll on Sunday.
Little surprise then that he started 6/1 to follow up last year and having moved to within a shot of the lead after three rounds it looked like another success on home soil, before a stomach bug kept him awake all night and he couldn't summon the energy to close it out.
In eight tournament rounds here Sergio hasn't yet posted anything worse than 69, the score he shot on the back of that sleepless night, and he averages 66.375 strokes per round in this event.
His putting stats improve tremendously when he comes to Castellon – probably down to the local knowledge he has obtained since playing here as a child – and the self-imposed exile may well have reignited something in his game.
Not that he's been that bad, by the way.
It was a first round 79 that cost him at Whistling Straits and his last competitive round of golf was in actual fact a superb 68 there that came just a little too late. A week prior to that he'd finished in a tie for 22nd at Firestone and, ignoring a failure at the Greenbrier Classic in between, his previous two starts had been top-25 finishes in the US and British Opens.
I'm not going to argue that Sergio has played well this year, not by his lofty standards, I simply argue that he's been nothing more than slightly below-par, if you'll excuse the pun.
Let us not forget that only a poor third round cost him a chance of victory in Abu Dhabi at the start of the year before he took fourth in the WGC-World Matchplay Championship.
In 2009, he finished 10th in the Race to Dubai despite playing in nine less tournaments than champion Lee Westwood. Doesn't sound so bad, does it?
Lastly, let us not underestimate the significance of Celtic Manor. Sergio is a heart-on-sleeve player and the emotions of the Ryder Cup, where he featured as one of Monty's vice-captains, might just provide the spark he needs to start winning again as he bids to get on to the team for 2012.
I firmly believe that this week in Spain there is every chance Garcia will kick-start his career and at a double figure price I'm prepared to pay to find out.
Best-of-the-rest might well be straight-hitting Dane Soren Kjeldsen, a man whose lack of length off the tee isn't such an issue here.
In 2008 the multiple-winner carded a sublime opening 64 to lead the field before finishing in a share of fourth. A close look at the stats shows that his game proved to be suited to this layout as he finished second in Driving Accuracy and seventh in Greens in Regulation.
As he missed the event last year, that's Soren's sole effort here and it suggests that he is worth siding with each-way this week.
That feeling is backed up by the fact that his last two European Tour victories have come in Spain along with a much better performance in Portugal last week.
At Villamoura, the 35-year-old finished inside the top third of the field in Driving Accuracy, Greens in Regulation, Putts Per Round, Total Putts and Sand Saves, indicative of a game in good shape.
Three weeks earlier in Paris he took third for his best finish of the season and, with that trend of strong Spanish performances highlighted further by a sixth in Andalucia earlier on and his game ticking over nicely, he looks primed for a big performance.
Another man who has been here once and finished in the money is Alex Noren and he's next on the list.
Noren is a birdie-maker who tends to string good performances together – his breakthrough victory in Switzerland last year was followed by six top-25s in seven subsequent starts – and recent efforts point towards a strong performance here in Spain, where he took third in 2008.It's encouraging that since switching his irons a few months ago he has started to find his greens again. He's never had a problem with length but, with just an average game around the greens, it's important that he's near the top of the charts in greens hit just as he was here in '08 and in Austria three starts ago when taking home third prize.
On his personal website, which is well worth a glance by the way, the young Swede indicates that his game "felt great at Dunhill and in Austria" while in Portugal he scored well without being quite on it.
Again, that's encouraging, as scoring well on an off-day is crucial for any golfer.
The clincher for me is that his best friend Johan Edfors isn't in Castellon this week and Noren has admitted to getting involved in plenty of recreational activity with his countryman during tournaments, so perhaps he can focus more on making birdies at a course he's enjoyed playing in the past, posting 68 – 68 – 68 – 65 in 2008.
Oh, and I mentioned earlier that the winning score here has been 20-under both years. Well, when Alex Noren won at Crans-sur-Sierre last year he posted 20-under.
While that may seem trivial, it tells us he thrives when scoring is low which surely it will be once more – he looks well worth an each-way investment, especially as both he and Kjeldsen need a couple of solid weeks to get inside the Race to Dubai Top-60 and make it to the season-ending Dubai World Championship.
Finally a return to the home contingent and Alvaro Velasco. The Barcelona resident has been in tremendous form on the Challenge Tour this year with two victories, including the Fred Olesen Challenge in his home country when birdies were flying in.
He catches the eye this week now returning to join the big league largely thanks to a 10-under par tie for 15th here in 2008. That week Velasco was inside the top-10 in Overall Putting and posted a T9 in Driving Accuracy; this tight track should once again prove to be right up his street.
Last year's Challenge Tour graduates Edoardo Molinari, Rhys Davies, John Parry and Fredrik Andersson Hed have already advertised what winning can do for your game and perhaps Alvaro can continue that trend in what isn't the strongest of events.
Tips:
4pts win Sergio Garcia (13/1 Stan James). Class act with home advantage and strong possibility he'll be reinvigorated by the Ryder Cup.
1pt each-way Soren Kjeldsen at 30/1 (Blue Square 1/4 1,2,3,4,5). Loves playing in Spain and has done enough recently to indicate his turn is near.
1pt each-way Alexander Noren at 28/1 (bet365, Coral 1/4 1,2,3,4,5). At his best when birdies are flying in and has refound form with new clubs lately.
1pt each-way Alvaro Velasco at 125/1 (general 1/4 1,2,3,4,5). Got into the habit of winning on the Challenge Tour and well inside the top-20 here in 2008.
Preview posted at 1110 BST on 18/10/2010.