Castano leads storm-hit Barclays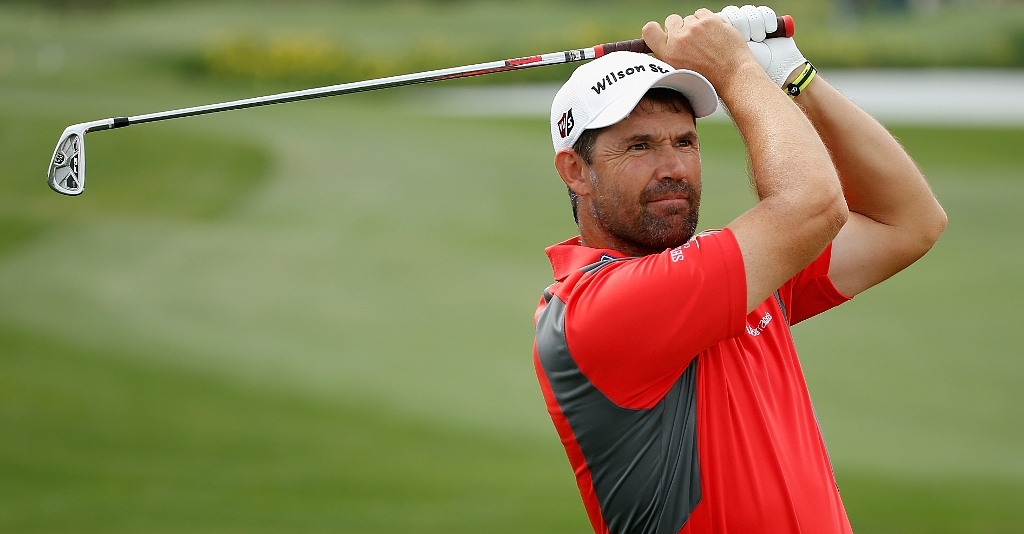 Fernandez-Castano led by three at the Singapore Open when organisers abandoned play and reduced the event to 54 holes.
Spaniard Fernandez-Castano led by three at the Singapore Open on Saturday when organisers abandoned play and reduced the event to 54 holes after electrical storms and heavy rain had made any further play impossible.
Fernandez-Castano, who had rocketed into the lead with a stunning 10-under 61 earlier in the morning when 69 players had to complete their second rounds after Friday's lengthy storm-delay, was one of the 57-odd players who didn't make it back onto the course for the third round on Saturday afternoon.
So too were Edoardo Molinari of Italy and England's James Morrison, who were sharing second place, three shots back at 12-under.
All three front-runners were among the 57-odd golfers who had not yet teed off in the third round when play was initially suspended by officials at 11.47 local time due to threats of lightening.
As the day edged into mid afternoon with no further play and a subsequent downpour flooded many areas of the course, it increasingly became clear that play could not be resumed before nightfall and it was no surprise at all when officials announced that the contest would have to be reduced to 54 holes to give it any chance of being completed on Sunday.
"We will not have any further play today due to the prevalent weather conditions," European Tour tournament director Mike Stewart told reporters at a hastily arranged news conference as rain lashed against the media centre roof.
"We've had a lot of rain, but the biggest danger has been the lightning activity in the area that has made it too dangerous to be on the golf course," he added.
"We've taken the decision to have no further play today.
"We will bring the players back at 7.30 am (on Sunday) for a restart to the third round, which will then be the final round. So the event has been effectively reduced to 54 holes."
In the meantime, Fernandez-Castano might still have been celebrating his brilliant back nine of 30 which he had completed on the resumption of round two at the Sentosa Golf Club on Saturday morning – despite the fact that his 1-under 61 would not constitute a new course record because the seasonal wet weather before the event had led the organisers to adopt "a lift, clean and place" rule to protect the courses over the four days.
"I am thrilled, nevertheless….. You don't shoot a 10-under very often," Fernandez-Castano said.
"You don't really know how the suspensions are going to affect you but I was lucky because I hadn't teed off before yesterday's thunderstorm.
"I took my time. I took it easy and started well with three birdies. It was great and then I had a good start again this morning.
"To play well you need to hole putts and that is what I did."
Italy's Edoardo Molinari also returned on Saturday morning and joined joint overnight leader James Morrison of England in a tie for second place on 12-under par after shooting a three-under 68.
Molinari's score was posted on the more difficult Serapong Course, the signature layout that will be used for the final round.
"It is going to be a bit of a shoot out and you'll want to get off to a good start," Molinari said of the reduced tournament.
"I think all the pressure is now on Gonzalo. He is three ahead and all of a sudden he has only one round to play. With two rounds, he obviously felt a little less pressure but with only one round to go, you know, it is almost his to lose.
"Nevertheless we'll need to play well to catch him."
Filipino Juvic Pagunsan is alone in fourth place on 10-under for the tournament, one ahead of Dane Anders Hansen, Northern Irishman Michael Hoey and New Zealander Danny Lee.
Briton Justin Rose and South Korea's YE Yang are among a group of five players sharing a tie for eighth place on eight-under par.
Tournament drawcard Phil Mickelson had an eventful morning, the American reeling off four birdies in five holes to reach six-under before an ugly double-bogey seven on the 18th left him one stroke above the cut line and 11 off the pace.
"I did not have a bogey all day and tried to get aggressive on 18 and took a risk, hitting a driver (off the fairway) into the water," the 41-year-old lamented.
"But what upset me more was that I took a wedge after I took a drop and it spun back 90 feet into the water… I do not understand that. That was frustrating."