Casey seeks to match Kaymer triple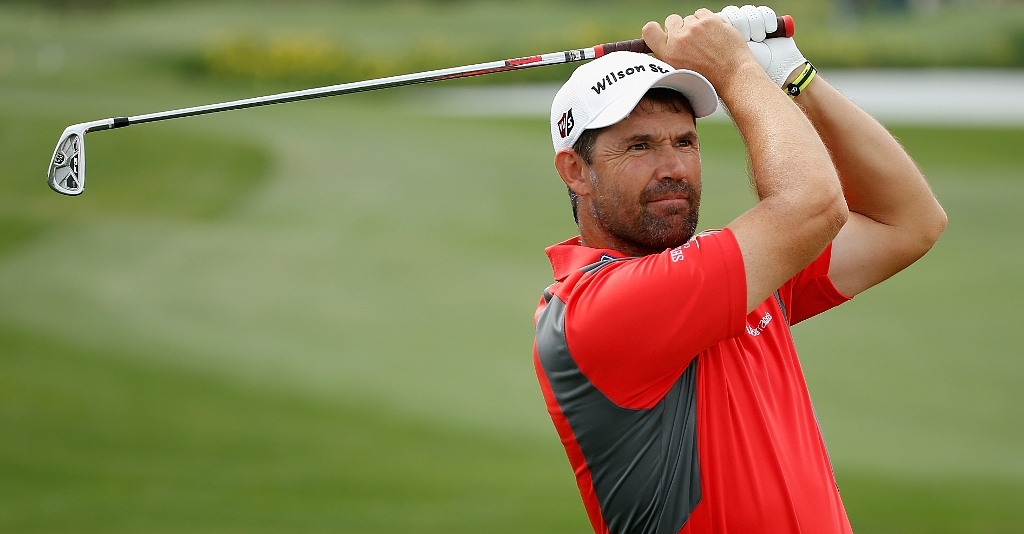 Paul Casey says he'll be going all-out next month to match Martin Kaymer's three-win record in Abu Dhabi.
US-based Englishman Paul Casey says he'll be going all-out next month to catch and match German Martin Kaymer's three-win record in the Abu Dhabi HSBC Golf Championship.
Casey, who has already won twice here, having lifted Abu Dhabi's 'Falcon Trophy in 2007 and 2009, says that while he is aiming to break the run of defending champion Kaymer, the classy German star won't be his only obstacle this year. The event's world-class field will see to that
Apart from Kaymer, the steller line-up includes three reigning Major winners: Charl Schwartzel (US Masters); Rory McIlroy (US Open) and Darren Clarke (The Open), World No 1, Luke Donald, World No 3, Lee Westwood and Abu Dhabi debutante and 14-time major winner, Tiger Woods.
Australia's Jason Day, the current World No 8 and Korean star KJ Choi, the current world number 15 have also declared their intent to win their first Middle East title in January.
"It is no surprise to see so many of the world's best players entered in next year's Abu Dhabi HSBC Golf Championship.
"This tournament has definitely grown into one of golf's premier events.
"The National Course at Abu Dhabi Golf Club is one of the best we play on throughout the year and, luckily, it seems to bring out the best in my game so I'm hoping for a great week," Casey said this week.
The Championship organiser, the Abu Dhabi Tourism Authority (ADTA) and HSBC, its title sponsor, all expect that the high-quality field for this January 26-29 event, coupled with a vastly improved programme of entertainment and events in the expanded Championship Village will attract a spectator turnout to beat the 40,000 who came out earlier this year to follow the 2011 event.
"We are gathering one of the finest fields to ever contest a Middle East tournament and Paul Casey is a key figure in this field," said Faisal Al Sheikh, the Events Manager at ADTA.
"He has impressed and delighted the galleries with his winning performances here over the years and is certainly a crowd favourite along with our defending champion, Martin Kaymer.
"No-one would be surprised to see one of these two fine payers triumph again in January although, of course, the likes of Tiger Woods, Luke Donald and Rory McIlroy might have something to say about that!"
HSBC Group Head of Sponsorship, Giles Morgan, said: "Paul has been in sparkling form recently and with his track record in the event he's got to be one to watch.
"We saw a changing of the guard in 2011 but Tiger's latest form has been good and Paul is back in the groove so who knows what will happen next. It's a great time to be involved with the sport."
Away from all the course action, the Championship Village has been expanded to 1,200m² and provides a great range of attractions, prizes, games, competitions, live performances and family-friendly fun.
Fans will also be able to enjoy the popular HSBC Interactive Zone, with its variety of sporting activities that reflect the diversity of HSBC's global sports sponsorship.
Open to all, the HSBC Interactive Zone allows people to test and hone their swing and putting techniques, while non-golfers can spend time in the creative area.