Casey ready for injury-free season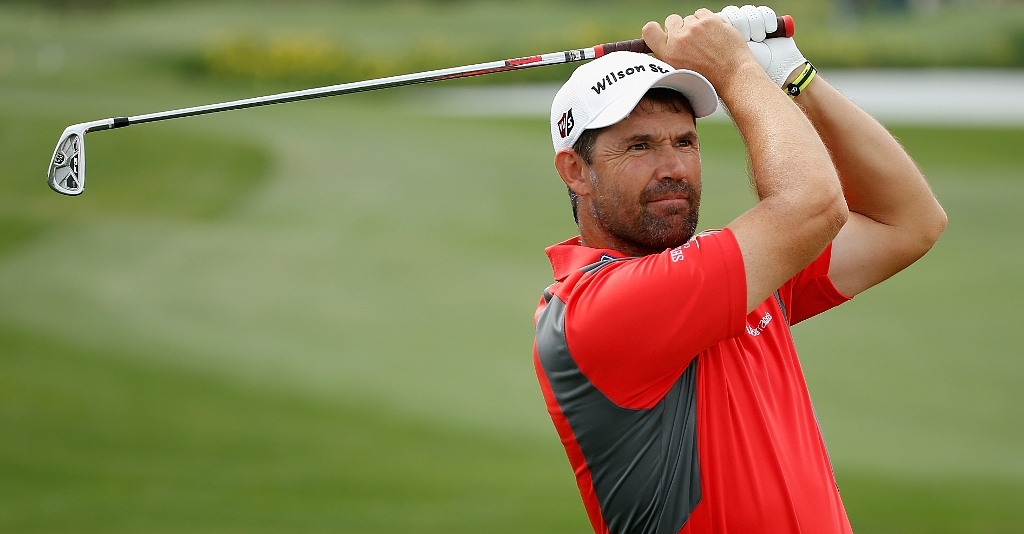 Paul Casey is looking forward to an injury-free season in 2012 after struggling with a lingering foot injury for much of the year.
Paul Casey is looking forward to an injury-free season in 2012 after struggling with a lingering foot injury for much of the year.
Despite a pretty healthy return of two wins, Casey struggled to find his rhythm throughout the season. A sore right toe sustained in May hampered his campaign, particularly because it was not correctly diagnosed until much later.
"It's been incredibly frustrating," Casey told Reuters. "The trouble with the toe injury was that I didn't really know what was going on until it was too late.
"I picked it up in late May, battled through it and I didn't really get a full diagnosis until August. By then, it was too late to take a medical (exemption) so I tried to play through it and got into a lot of bad habits."
Casey ended up playing the majority of the season with a plate in his right shoe and his toes taped up.
"It was a joint in my foot which wasn't allowing my foot to move correctly and that put pressure on my toe," he said.
"What's interesting is that if I swing the club the way I should swing it, correctly and the way I used to swing it, the toe is fine.
"But those bad habits led to erratic golf. My weight got back on the heels and the club started to go up rather than around, very simply it was too steep."
The job in recent times has been to work on shifting his weight back on to his toes and the balls of the feet.
"That's where it should be," he said. "I need to do a better job of turning because I ended up hitting the ball with the hands and the arms this year a lot. I just need to put those things right."
Casey, a 11-time winner on the European Tour, was asked to assess the past year.
"Well I've managed to win twice around the world, but not on the PGA Tour, and I've sort of clung on to a world ranking," said the World No 21.
"I have dropped a bit but I am still ranked twenty-something and that's with playing very average golf for me. Touch wood, I can stay healthy and 2012 can be a great season for me.
"My very lofty goals I haven't yet achieved so they're going to be the same in 2012, and those will be the majors and World Golf (Championships) events.
"But I have other goals … winning tournaments, winning a certain number of world ranking points, making the Ryder Cup team, being back in the winner's circle on the PGA Tour."
Like so many of his peers, the prospect of Ryder Cup participation at the end of the year is a big motivation – for Casey even more so, as he failed to qualify in 2010.
"I am really hungry to get back on that team," said the 34-year-old, who did play in the previous three Ryder Cups before Celtic Manor last year.
"With the depth of talent that we've got in Europe, it's probably going to be the most difficult team to make since I've been on tour.
"But first things first, I need to win golf tournaments and get back on that team. And stay healthy."