Casey hoping it'll be third time lucky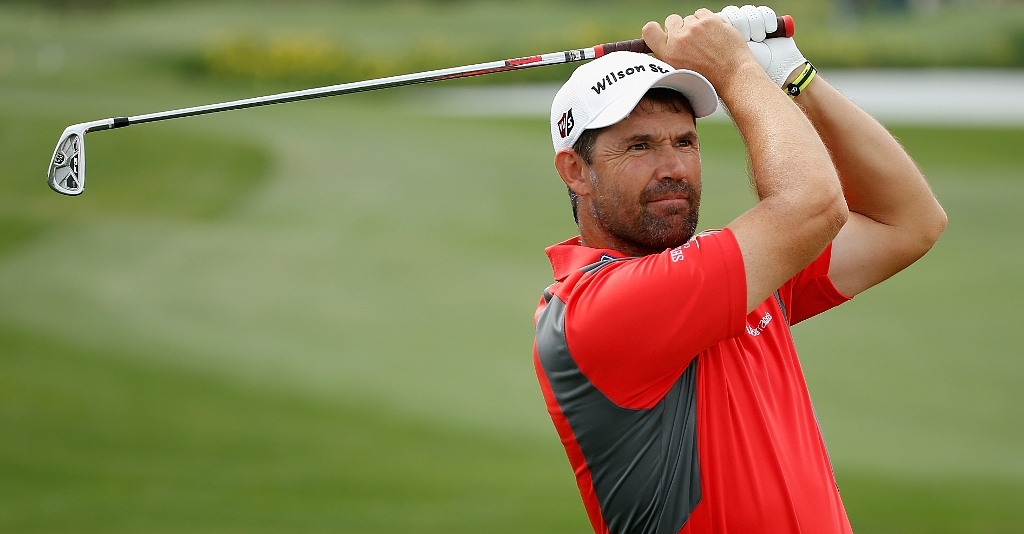 Paul Casey is hoping to make it a case of third time lucky at this week's WGC Accenture Match Play Championship.
Paul Casey is hoping to make it a case of third time lucky at this week's WGC-Accenture Match Play Championship at the Ritz-Carlton Golf Club in Dove Mountain, Arizona.
The World No 6, who has previously highlighted his penchant for one-on-one golf course battles by winning the HSBC World Match Play Championship, has won through to the Accenture final in each of the last two years, but on both occasions. has finished as runner-up.
He was beaten in 2009 by Australian Geoff Ogilvy and in 2010 by compatriot Ian Poulter, but this year he is hoping to take that last decisive step that will finally bring him victory in the first of the season's four prestigious World Golf Championship (WGC) events.
The first obstacle he'll have to overcome when the event gets underway on Wednesday is the solid, unflappable, 33-year old Australian left-hander Richard Green.
Casey verbalized some of his thoughts ahead of his tee-off on Wednesday when he told reporters on Monday: "I think I've always been a player who's been fairly aggressive on the golf course.
"I make a lot of birdies and then occasionally will throw in the odd mistake. I did that again last week (at the Northern Trust Open). I made a triple bogey on the 10th on Saturday, when my ball got stuck in a palm tree.
"Now while you cannot get away with that in a stroke play event, you can in match play where it's not quite as penal.
"You maybe lose the hole, but it doesn't kill your chance of winning the tournament. So in match play, I think I can get away with the mistakes I occasionally make on the golf course.
"I also think I've had a very good approach mentally to playing match play.
"I always feel that if you keep the ball in play, and you're very consistent and you put a lot of pressure on the other guy, it's very difficult for him to play against you.
"Also I tend to play the golf course, not the player and by doing that and by making lots of birdies and being aggressive and knowing what you've got to do on putts, I seem to do well and make a lot of putts. And it's actually an attitude that I've been trying to carry over to a lot of my stroke play events."
Rory McIlroy, in the meantime, has made it clear that he faces a tall order in his opening round against American Jonathan Byrd, who is enjoying a fine season, having already won twice this season on the US PGA Tour, including the season-opening Hyundai Tournament of Champions in Hawaii.
McIlroy said: "I think he's won two tournaments in his last ten starts, so he's obviously playing pretty well. I watched a bit of the tournament in Hawaii at the start of the year, and he played very well there.
"So obviously he's had a good run and is going to be tough to beat, but you're never going to get easy matches this week. He'll be a very tough opponent, and I'll have to play my best or somewhere near my best to beat him."
McIlroy's compatriot, US Open champion, Graeme McDowell, is looking at this week's knockout championship from a very different perspective.
He's hoping to re-produce his Ryder Cup match-play heroics and use it to up-grade his poor Accenture Match-Play record where he has yet to get past the first round.
You can get a take on McDowell's pre-match thoughts by Clicking Here