Casey delight at Wentworth return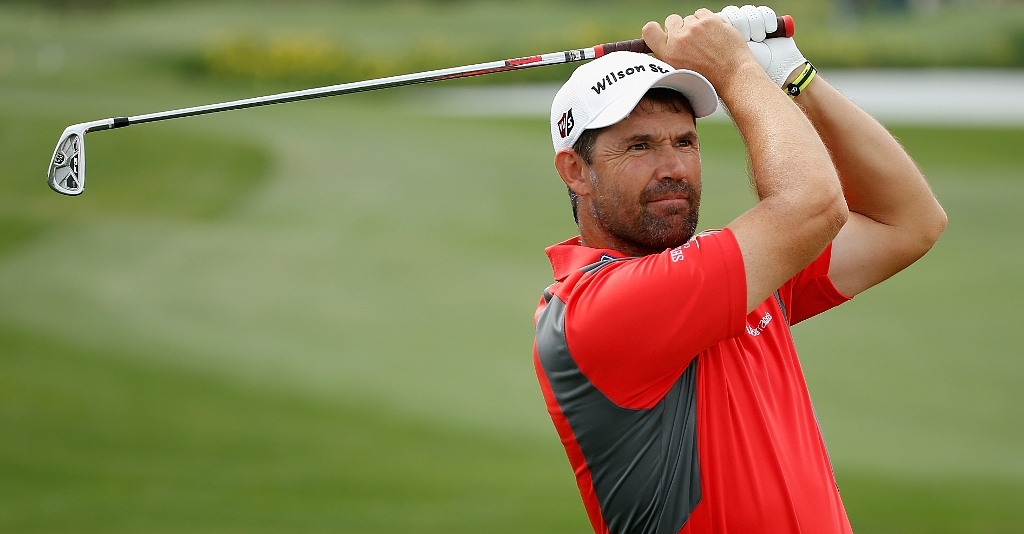 Paul Casey is delighted to be back at Wentworth for the BMW PGA Championship – and with good reason.
Paul Casey is delighted to be back at Wentworth for the BMW PGA Championship – and with good reason.
As a youngster nothing inspired Paul Casey to become a golfer more than watching the game's stars perform at Wentworth.
"I remember the great shots – Seve out of the trees, Faldo's cut shot on 15 and Langer dropping the trophy one year. It was the dream that sparked my love of golf," said Casey, who now finds himself returning to the famous Surrey course to defend the BMW PGA Championship.
Casey was not alone, of course, and part of the reason for England currently having three players in the world's top 10 and 10 in the top 100 – nine years ago there was only Lee Westwood – may well be that while they were growing up they were able to see their heroes up close.
But what of the future then? Amazingly, this week's tournament is the only European Tour event in England all season.
Back in 1980 there were no fewer than 11 European Tour events in England. Eleven out of a total of 24.
They were spread around the country as well. Wentworth twice, Sandwich, Northumberland, Wilmslow, The Belfry, Fulford, Walton Heath, Hoylake, Moortown and the RAC Club at Epsom.
In 1990, as the Tour started spreading its wings beyond Europe and operating a schedule which ran for nine months instead of seven, there were eight events in England.
Come the new Millennium, with tournaments now all the way through from January to December and as far afield as Australia and Argentina, England was down to seven.
Nobody then, though, would have predicted that in 2010 it would be just one.
This season's circuit has already had four weeks on South African soil, four in Asia, three in the Middle East, three in America, three in Spain, one in North Africa, one in Italy and one on the island of Madeira.
Yet to come are three more in the States, three more in Spain, three more in Asia, four in Scotland (including The Open), three in France, two in Portugal, two in Wales (including the Ryder Cup, of course) and one each in Ireland, Germany, Sweden, the Czech Republic, Switzerland, the Netherlands and Austria.
And then the season comes to an end back in Dubai.
But this is it for England. The European Open has gone from the schedule, so has the British Masters and so has the English Open, not to mention former events like the Benson and Hedges International and Great North Open.
Perhaps saddest of all, the World Match Play is not on the schedule at the moment either.
That autumn classic was held at Wentworth every year from 1964 to 2007 and attracted the great names golf had to offer.
Arnold Palmer was the inaugural winner, Jack Nicklaus was the 1970 champion, Gary Player and Seve Ballesteros both lifted the trophy five times and Greg Norman and Ian Woosnam each held it on three occasions.
Nick Faldo, Sandy Lyle, Colin Montgomerie, Westwood and Casey were home winners as well, Tiger Woods lost the 1998 final to Mark O'Meara and, most remarkably of all, Ernie Els won it a record seven times in 14 attempts.
The championship did not take place in 2008 because the West Course was being worked on – further and far more dramatic changes will be unveiled this week – and then last year it moved to Spain.
After problems in finding a suitable date for it the latest word is that it will probably not be staged until next season.
Casey is among those hoping that more sponsors can be found for tournaments in his home country again.
At the age of 10 he applied for a tennis scholarship at a club near his Surrey home, but he was not accepted and instead, encouraged by his trips to Wentworth, it was in golf that he became part of the foundation scheme at Foxhills.
"It's quite strange actually thinking I used to stand there listening to the sound of a golf ball go off the golf club and whistle past your head and now I'm standing on the other side of the ropes," he said.
Not just standing on the other side, but lifting the trophy (not the exact same one actually) he saw Bernhard Langer drop.
With a foundation of his own now and with a partnership with the Youth Trust Group, Casey is doing his bit in offering opportunities for youngsters to develop skills in a range of sports.
But if his personal experience growing up is anything to go by, seeing stars in action – and not just on television – can play a huge part.