Casey and Donald tied at the top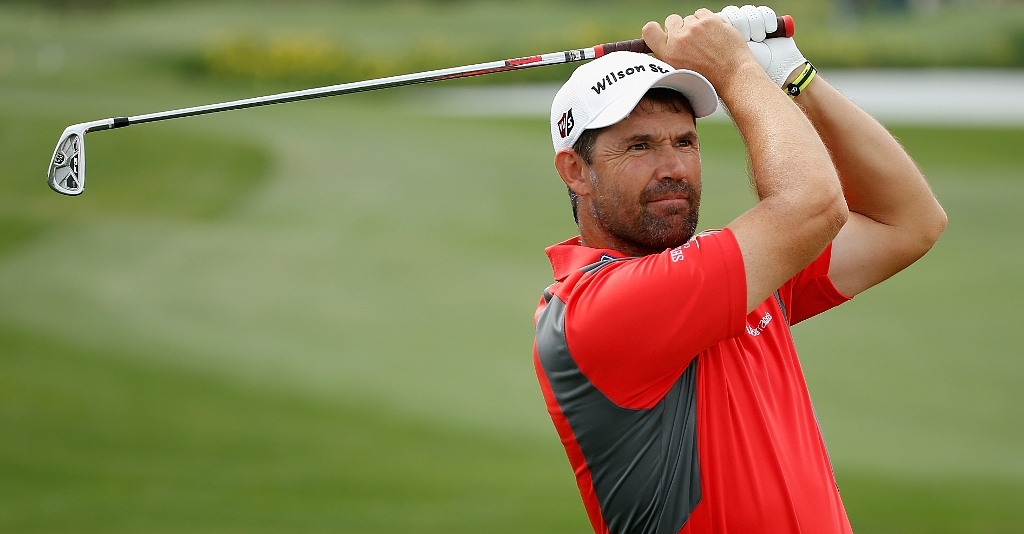 Luke Donald's third Ryder Cup is just a week away, but first things first – he could be an amazing £7.2m richer on Sunday.
Luke Donald's third Ryder Cup is just a week away, but first things first – he is strongly positioned to win an amazing £7.2million on Sunday.
And so could Paul Casey, the world number seven who will be mountain biking in Canada rather than playing at Celtic Manor after his controversial omission.
The two English stars have opened the Tour Championship in Atlanta – final leg of the money-spinning FedEx Cup play-off series – with four under par first-round scores of 66 to share top spot overnight with Australian Geoff Ogilvy.
The tournament title alone is worth £860,000, but the overall winner of the play-offs is given almost £6.4million extra.
That is guaranteed to be Casey's if he wins on Sunday, while Donald, even if he wins, could be denied the jackpot if either of the current top two points leaders on the FedEx Cup standings, Matt Kuchar and Dustin Johnson, finishes second.
Since they lie 19th and 20th in the 30-man field after starting with 72 and 73 respectively, Donald and Casey – already with one second place each in the series – might yet be in a head-to-head come the final round.
"It's early days," said Donald. "Anything can happen – but it's nice to position yourself well.
"The course is firm and fast and that makes it play difficult, but if I could do the same the next three days I would take it right now."
Casey, making his debut in the event, was in the water on the short sixth – "I haven't hit that green all week from the back tee," he said – but it was his only mistake.
The world number seven, with a chance to move up to fifth this weekend, also turned in 33 and then picked up more shots on the 10th and long 15th.
"I'm very happy with that," he commented. "This is a course which if you play a couple under par every day you are going to put yourself in a wonderful position."
Defending champion Phil Mickelson, meanwhile, had two eagles on the back nine, but still had to settle for a one under 69.
Needing a top two finish to take over as world number one from Tiger Woods at the 12th attempt this year, Mickelson sank a 115-yard pitch for a two at the 12th and then rolled in a 14-foot putt three holes later for his second eagle.
Mickelson said: "It was a challenging test. There were some good scores and some high ones. I was able to shoot one kind of in the middle there with one-under par, and I'll gladly take it. It's a better position than I started last year."
Mickelson admitted he was using the event to fine tune his game ahead of the Ryder Cup.
He said: "I think everybody on the team is using this as a way of keeping their game sharp in addition to trying to win the biggest prize on our Tour."
Mickelson was playing with Martin Laird, but the Scot is in joint last place after a five over 75 that contained double bogeys at the sixth and 16th.
Justin Rose was only one better – he too found the lake and ran up a five on the sixth – and their hopes of becoming FedEx champion nosedived as a result.