Cantlay "had fun" upstaging the pros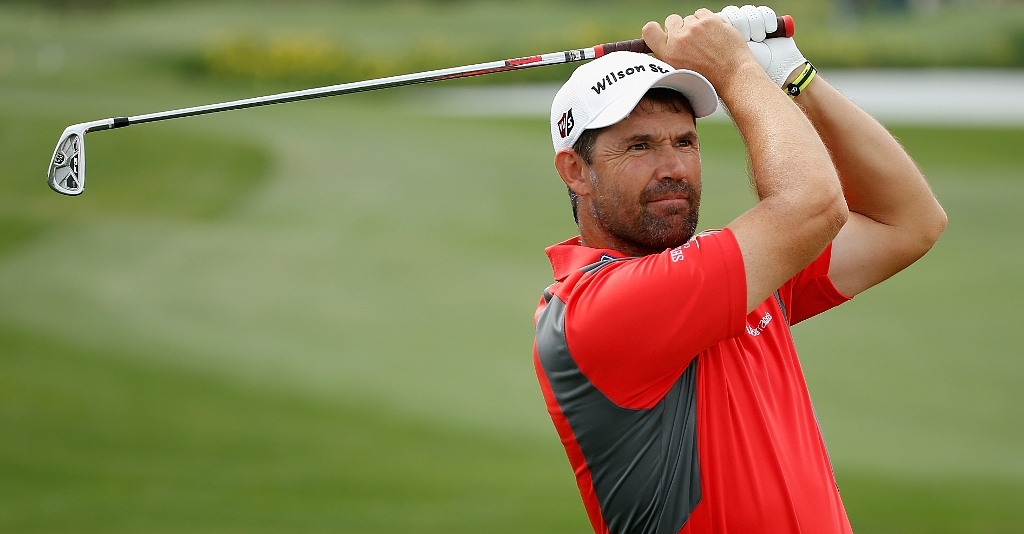 There's nothing special about golf's World No 1 showing the way to his playing partners – except on Thursday.
There's nothing special about golf's World No 1 showing the way to his playing partners, but there was at the Frys.com Open on Thursday.
That's because the World No 1 in this case happened to be 19-year-old Patrick Cantlay, the top amateur on the globe right now, and the men he was showing the way to were Tiger Woods, now World No 51, but for most of the past decade, the greatest golfer on earth, and Louis Oosthuizen, the Open champion in 2010.
Unfazed by his high profile company, the confident American teenager, a sophomore at UCLA, fired a two-under-par 69 in wet and tricky scoring conditions at CordeValle Golf Club near Stanford University, Woods' old Alma Mata in Northern California, to beat Woods by four shots and Oosthuizen by two and finish just two shots off the pace on a crowded leaderboard.
"It was fun," Cantley enthused after mixing three birdies with a lone bogey. "I had a good time out there and really enjoyed myself."
Asked if he was surprised that he had upstaged the former world No 1 who could only shoot a two over 73 in his first PGA Tour appearance in nearly two months, Cantlay said: "He played how he played.
"I didn't have any expectations for what he was going to do or what anybody else was going to do except for myself."
Did he believe that upstaging the 14-time major winner had been in any way significant for him, Cantley, who was awarded the 2011 Mark H. McCormack Medal as the world's No 1 amateur, said: "No. It was the first round of the tournament, so it doesn't mean anything."
Cantlay, showing no signs of nervousness at being grouped with such esteemed partners, covered the front nine in a flawless three-under 32 and made his only mistake of the day at the 13th, where he missed a two-foot putt to save par.
"I pushed it a little bit," Cantlay, making the fifth PGA Tour start of his career this week, said in explaining what had made him miss that sitter.
"It came off funny off the putter blade. It was wet and hit a bump or something.
"I don't know. I guess it just happens. Hit enough of them and you won't make every one."
Overall, though, Cantlay looked every inch a PGA Tour professional as he went about his business in unflappable style.
"I had the same nerves as any time," added Cantley, who was low amateur at the US Open in June where he tied for 21st.
"You have nerves on the first tee, at least I do. And then I settled down there and had a bunch of fun."