Canter breaks Proudfoot curse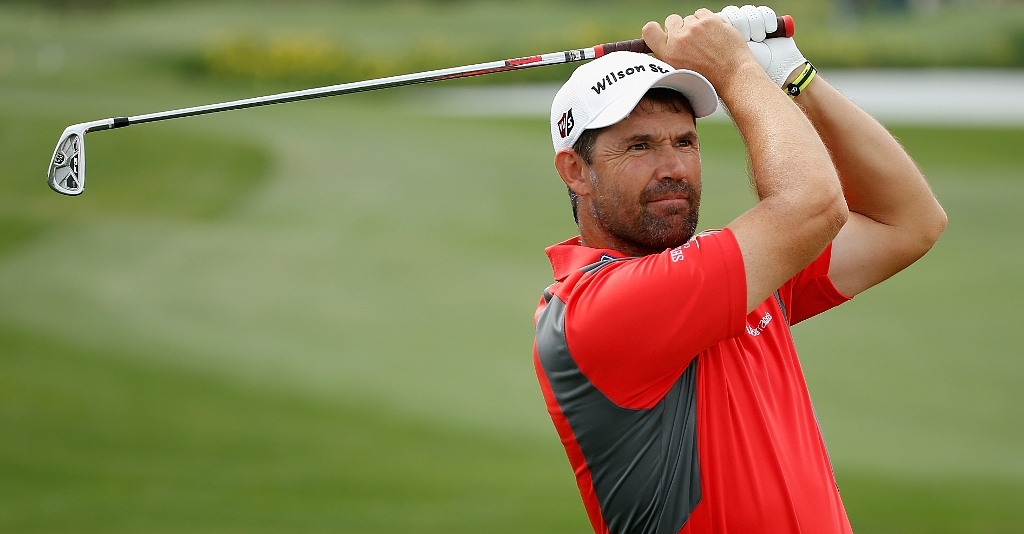 Tuesday's first round of match play at the SA Amateur saw a curse broken, some unexpected exits and a near record.
As expected, Tuesday's first round of match play at the Glacier SA Amateur delivered a mixed bag, including a broken curse, some unexpected exits and a near record.
Winner of the 36-hole qualifier, Englishman Laurie Canter, thumped Justin Levy 7&6 to break the Proudfoot Cup curse.
Rae Mackie and Cobus Oosthuizen pulled off the first major upsets over the much higher-ranked JG Claassen and Aaron Russell respectively.
And, in one of the longest play-offs in the 108-year history of the championship, Johan Bekker needed a full nine extra holes to finally shake young gun, Luke Jerling in their play-off duel..
A visibly relieved Bekker paid tribute to the Jerlings's tenacity after the match, saying that the Eastern Province teenager gave as good as he got all the way.
"Actually, if Luke's putt at the 27th held the line, we would still be out there," said the country's number seven golfer from Ekurhuleni.
Actually, had Jerling made that putt, the pair would have equalled and possibly even bettered the previous mark of 28 holes set by Robbie Stewart and Britain's Peter Hedges in 1975 at the Bloemfontein Golf Club.
Bekker had two eagles and together, the pair collected 18 birdies.
"There were a couple of holes where it was touch and go," said Jerling. "Neither of us gave an inch and in the end it came down to two putts."
"I was really relieved when my putt held," added Bekker, "but it was without a doubt one of the best games I've ever played. Luke is going to be a force to be reckoned with in the next couple of years."
Englishman Canter spent a sleepless night worrying about his chances after he learned that it had been all of four years since the strokeplay qualifier winner made it past the first round.
"I'd rather not have known, because I barely slept," said Laurie. "It was a real relief to get through it and play nicely today," he said.
Two up after two holes, Canter extended his lead to five at the turn and pushed his score to seven up by the 11th hole. He clinched the match with an inspired up-and-down for par at the 12th.
"It was good to get off to a solid start," he added. "Justin didn't have a good first hole and he tree-putted the second, so he kind of gave me the first two. I knew if I could continue to play solid, I was going to be tough to beat."
The England A-Squad member will face Bryn Flanagan in the second round.
Although he has met the joint SA Strokeplay runner-up, he prefers playing against the unknown. "In a way I'd rather not know anything about the guys I'm going to play. Once you get through the qualifier and the first round of match play, everyone is playing well, so any one of the next 31 players would be a tough match. I just have to set up my store and make myself tough to beat and hope it is good enough."
In his game against Claassen, Mackie made a solid birdie but lost the first hole to an eagle from the former SA Stroke Play winner.
"It wasn't the ideal start, but I just focused on the next hole and slowly chipped away at him. I played solid golf and in the end I was able to pull it off," said the 24-year-old Gauteng North golfer, who won the match one up.
Oosthuizen, too, pulled off the unthinkable when he stopped Russell's charge, beating the 2010 Princess Grant champion 4&3.
"It was a tough match but I got some good breaks and the putter behaved well today," said Oosthuizen, who will face Border's David McMinn in the top 32 on Wednesday.