Canada, a bridge too far for Ernie?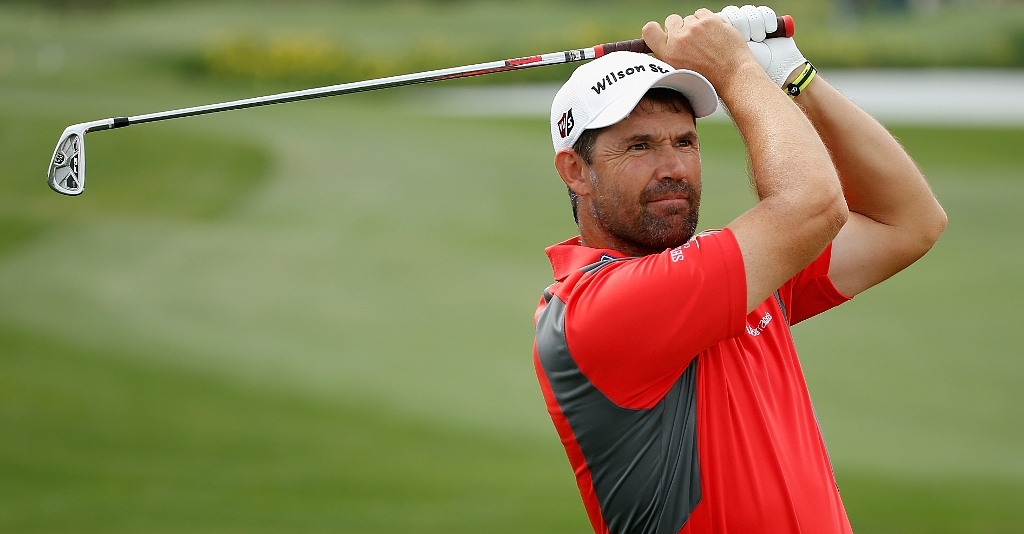 Ernie Els will probably find winning the RBC Canadian Open at exclusive Hamilton Golf and Country Club in Ancaster, Ontario, this week a bridge too far.
Indeed, after his stunning Lord Mayor's show heroics at Royal Lytham and St Annes on Sunday, the newly-crowned Open Champion would probably not even have played in the Canadian Open if he did not have strong business connections to RBC.
And in the circumstances it is more than likely that in-form American Ryder Cup candidates of the calibre of Hunter Mahan, Jim Furyk, Matt Kuchar and Brandt Snedeker will be the men leading the fight for the title on Sunday.
Snedeker, along with Els, is also in danger, of course, of being somewhat emotional drained after leading the Open at the halfway stage, letting things slip in the third round, but then hitting back with a strong finish in the final round to claim joint third place with Tiger Woods.
But it might be a mistake to write the two off this week, Els especially, whose iron play right now is top notch.
He missed only 15 greens all week at Royal Lytham and found his swing working so smoothly on Sunday, he was able, on a day when very few of his rivals were breaking par, to come home with a winning, bogey-free back nine of four under.
And accurate, sold iron play, say the golf-wise observers, is going to be the key at Hamilton this week.
This historic, early 20th Century course, designed by the highly respected Harry Colt, is a relatively short par-70 with small greens that was ranked as the fourth easiest of the 10, Par-70 courses on the PGA Tour roster when the Canadian Open was last played here six years ago.
Birdies are makeable, but its scoring average six years ago of an over-par 70.267 does indicate that the course is no pushover and with a fairways-hit average of only 60.78% and a greens-hit average of just 63.64, it is clear that it is the good shot makers; the men who can keep the ball on the fairways and find the pins; who will be best placed to make those birdies.
Along with Els, Mahan, Kuchar and Furyk, all fit the bill in this respect.
Mahan, already a two-time Tour winner this year, ranks third in the US in greens hit right now and his 19th-place tie at Royal Lytham was his third consecutive top-20 finish. He could be ready to pounce again.
So could Furyk, who won the Canadian Open when it was last hosted by the Hamilton G&CC and currently ranks 5th on tour in fairways hit.
His iron play hasn't matched his work off the tee of late and that has been holding him back, but if he can start finding the greens in regulation again, he could be looking for a second successive win in what will be Hamiltons 5th of the overall 103 Canadian Opens that have been played since its inception.
Kuchar? the lanky American, who, at World No 9, is the highest ranked player in the field, hasn't won this year, but he's made 22 consecutive cuts, had seven Top-10 finishes and tied for 9th at Royal Lytham. With his game as solid as it is, he is another who could be ready to win.
The Canadian Open is not something that the local heroes have found easy to win.
Indeed, you have to go all the way back to 1954 to find the last Canadian winner of this event.
It was Pat Fletcher, whose victory at the Point Grey Golf Club in Vancouver made him the seventh native Canadian to win the country's national Open, but the only one in the 94 years since World War 1.
Mike Wier, Canada's lone major winner, is in the field this week, but his current form has been patchy and perhaps Canada's best hope of breaking the drought and winning this year is Saskatchewan's up-and-coming Graham Delaet.
Ranked 15th best ball striker on the PGA Tour right now, this big hitter is hoping to be fresh and sharp when he tees off on Thursday, having taken a week's break after his 12th place finish at The Greenbrier Classic two weeks ago.
Of course with golf being the kind of game it is, you can never be sure that a currently struggling star like South Africa's Charl Schwartzel won't suddenly rediscover the kind of form that made him one of the Masters most emphatic winners a few years back, or that a hitherto obscure figure like Ted Potter won't suddenly emerge from nowhere and grab his first Tour title in the way that Potter did at the Greenbrier Classic.