Can Tiger beat the jinx?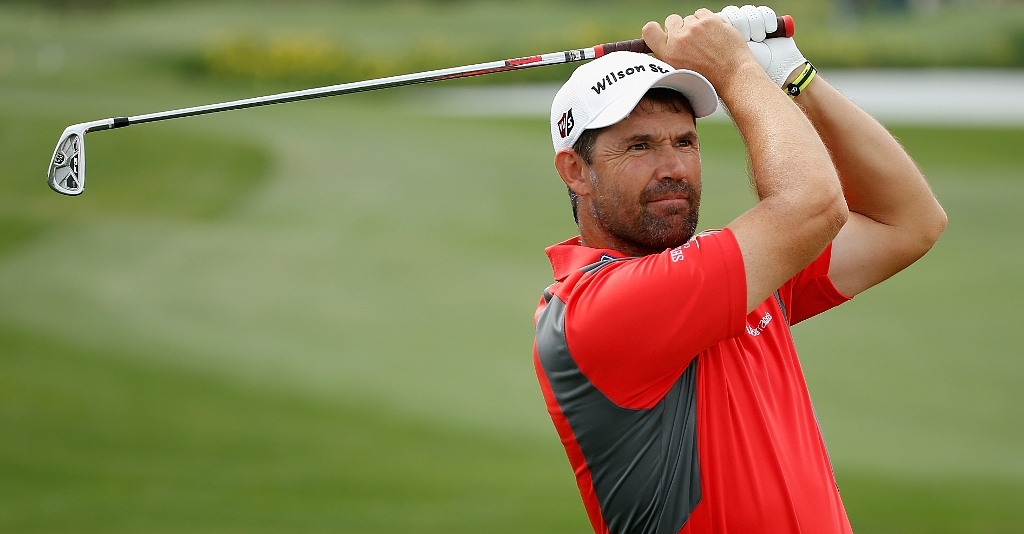 Tiger Woods is one of the favourites to win this week's US Open. So too is Luke Donald. But Rory McIlroy isn't quite there.
Back-in-form Tiger Woods is one of the favourites to win this week's 112th US Open. So too is England's World No 1 Luke Donald. But defending champion Rory McIlroy isn't quite there.
Whereas Woods and Donald are camped on top of the favourites list of many leading observers and last week's respective US PGA and European Tour winners, Dustin Johnson and Lee Westwood, come a close second, 23-year-old McIlroy, darling of the tipsters not too many months ago, isn't even among the top 10 favourites to win this week on the Lake course at storied Olympic Club, the oldest multi-sports club in the USA and, with 5 000 members, possibly the largest in the world.
Along with American young gun Rickie Fowler, Spain's Sergio Garcia and Sweden's Peter Hanson, McIlroy will only be teeing off in the Olympic Club's 5th US Open with the tag, 'one of the golfers with an outside chance'.
This almost certainly because of the current problems he has been having with a wayward driver.
After three missed cuts, McIlroy did manage to up his ante at TPC Southwind last week, but after edging into the lead midway through the final round, he blew his chances and eventually finished in a tie for 7th when he found water on two of the 30 occasions during his 50 attempts at the tournament when he missed the fairway with his driver.
"I saw a lot of positive signs this week," the Northern Irish star proclaimed afterwards, despite this chink in his Armour
"I got in a good position after 11 holes of the final round and hit a couple of disappointing shots coming in, to be sure, but, you know, overall it was still a pretty good week.
"I'm looking forward to getting to San Francisco. I feel like I'm well prepared going into the US Open."
On his arrival in Northern California, McIlroy has also had high praise for Olympic's new hybrid bent grass greens that are proving to be truer than its old poa annua greens and he has clearly been in tip-top form with his putting during his practice rounds this week, but no amount of encouraging talk or skill with his flat stick is going to be enough unless he can get some consistency back into his driving.
Ironically, while driving has also been a problem for the Tiger during his fightback, it may no longer be the case this week. Not if he can reproduce the power and accuracy that put a roar back into his game and won him The Memorial two weeks ago.
A host of highly knowledgeable golfing boffins, including Jack Nicklaus, were convinced by Woods's outstanding performance at Muirfield Village that the King is back and ready once more to occupy the world throne of golf.
Indeed, the feeling is that Woods, already the owner of 14 majors, is ready to resume his pursuit of Nicklaus's record 18 majors and is looking more than capable of going one quarter of the way this week
But can we be sure?
After convincingly winning the Arnold Palmer Invitational and breaking a two-year winless drought earlier this year, he promptly bombed out at the Masters where he shared 40th place with McIlroy and had to endure a second 40th place and a missed cut before his second comeback at the Memorial.
What might also make it difficult for Woods to convince the World that he has finally mastered his latest swing change, shrugged away his demons and come in from the cold is the legendary Olympic Club jinx on the big guns.
Until now the underdogs have prevailed at all four of the previous US Opens played here at this down-town San Francisco club.
Unheralded Jack Fleck set the scene at the first of those four when he beat the famed and highly lauded Ben Hogan in the play-off in the 1955 US Open play-off.
Then Billy Casper came along and shook up the golfing world by beating strongly favoured Arnold Palmer in 1966 before unsung heroes Scott Simpson and Lee Janson cemented the Lake courses's reputation of being a venue of upsets by respectively defeating Tom Watson and the late Payne Stewart in the 1987 and 1998 US Opens.
Luke Donald can hardly be described as unheralded. He has already won twice this year; most recently at the European Tour's flag-ship BMW PGA Championship where he was the defending champion.
But he remains one of the game's few World No 1s never to have won a major and must clearly hope that this classifies him as a top candidate to pull off an upset against acknowledged major-winning giants like Woods and fellow countryman Phil Mickelson who will be looking to add a first US Open to the three Masters and one US PGA title he already owns.
Another Englishman who might be ready to profit from the jinx is World No 3 Lee Westwood.
Again he is hardly unheralded, especially as he comes to San Francisco fresh from his impressive win in Sweden at the weekend. But again, like Donald, he has yet to win a major and if he finds himself up against one of the many major winners in the field on Sunday, he will hope that he is the chosen one to keep the jinx alive.
Of course, if the jinx works at it's strongest, another Justin Dufner may surface in the way that he did at the Masters, but in this case, go on to win what has traditionally come to be rated as the toughest of all the majors.
And that means of course that your golfing punters are confronted by an endless host of possibilities.
In the meantime, jinx or no jinx, back-from-injury Dustin Johnson is another who could find himself in contention on Sunday – especially if he hits the ball as straight as he did in his triumph at the FedEx St Jude Classic last week.
Hitting the ball straight will be key on the 7,170 yard, par 70 Lake Course at Olympic Club where its small, fast greens averaging just 4,400 square feet and shaved chipping areas around them will call for some accurate target golf to be played
And this especially on the first six holes which USGA executive director Mike Davis believes "offers the hardest start in golf" and, of course, on the monster par-5, 16th which, at 670-yards, will be the longest hole in US Open history.
Good news for the elite field is that the weather shouldn't be too much of a problem, according to golfweather.com.
No rain is forecast for the week, temperatures will vary between 65%F and 75%F and while mainly north westerly winds will get up into the mid-25mphs on the first two days, they will drop considerably on the final two days, and could go as low as 5mph on Sunday.