Can Rory, Tiger keep it up?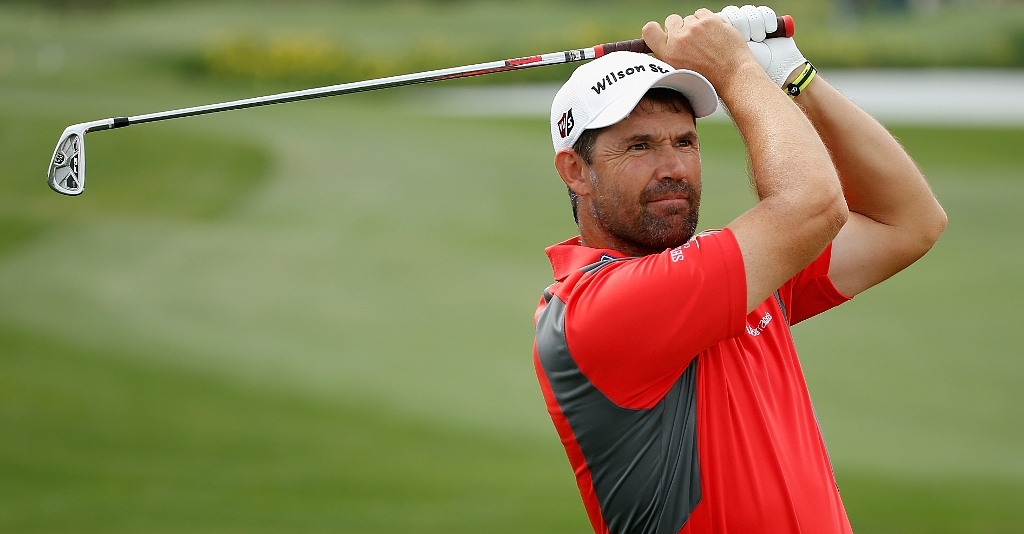 There is every possibility that the key figures in last week's battle of TPC Boston have what it takes to do the same thing again in this week's BMW Championship at the Crooked Stick Golf Club in Carmel, a suburb of Indianapolis.
Rory McIlroy, last week's winner of the Deutsche Bank Championship, triumphed because he is one of the best iron players in the game and because he hit some magnificent approach shots at TPC Boston.
He also led the field in putting and birdies made and it is these very strengths that are going to count most this week on a course conjured up by famed Pete Dye and his wife and design partner Alice in the mid-1960s and watched-over and nurtured these past 40-odd years like a "first born" baby from the Dye home beside the 18th hole.
There have been some recent modifications including five new tees that have stretched the course from the 7,205 yards it was in 1991 when a young "grip-it-and-rip it" John Daly stormed to victory in US PGA Championship on the then longest track in the event's history to the comparatively modest 7,316 yards it is today.
A half-dozen of its fairways have also been tightened up and a few new bunkers added, but essentially the exclusive, members-only Crooked Stick Golf Club will present the same straight-forward, no-tricks track it has always been .
As Dye told PGA Tour.com in last week, "There's still 14 greens that are the same as when I came in here."
And it is the greens, which average out at some 4,500 square feet, similar in overall area to Dye's most famous work, the Stadium Course at Sawgrass, but smaller than most other PGA Tour venues, which gives Crooked Stick most of its teeth.
According to GolfWeather.com there is no more than a 10% chance of morning rain on the first day only, and the wind is not likely to be much of a factor, especially on Sunday when it is not expected to get up to much more than 8mph.
In other words, it is those who can best control their distance and accuracy when targetting the greens who are most likely to outlast the reduced, 70-strong field that will contest this, the third of the four legs in the FedEx Cup.
And besides McIlroy, who seems to be thriving in his new role of World No 1, it is the two men who finished one and two shots behind him in second and third place respectively, South Africa's 2010 Open Champion, Louis Oosthuizen, and Tiger Woods, the USA'S 14-time major winner who has just become the first golfer in history to exceed $1 million in prize money, who would seem to be among the best equipped to handle Crooked Stick.
McIlroy, as mentioned, led the field at the Deutsche Bank, in both birdies made and putting, Oosthuizen led in greens hit as he picked up his second-successive top five Playoffs finish and Woods, who closed with 5-under 66, ranked tied-for-second in both greens hit and in birdies made.
That should make them all major contenders this week – providing, of course, they can bring last week's form and mind set back into play again this week – something that isn't always easy.
As things stand right now with McIlroy topping the FedEx Cup standings at 4,799 points, there are only six players who can oust him as the leader heading into next week's FedEx Cup finale, The Tour Champion.
But to do so Nick Watney, (3,468), Woods (3,417), Brandt Snedeker (3,194), Oosthuizen ((2,909), Dustin Johnson (2,622) and Jason Dufner (2,373) will most likely have to claim the 2,500 points that are up for grabs to the BMW winner and hope that McIlroy implodes and finishes well down the field.
Points awarded will decrease on a sliding scale from 2,500 for first place to 1,500 for second and 1,000 for third to 375 for 10th to 255 for 20th and all the way down to 5 points for 70th place.
One of the men who might be the biggest threat if any of last week's top three slip this week is big and athletic Dustin Johnson.
Like and Bubba Watson and McIlroy, who hit one of his drives all of 346 yards going down the final stretch on Sunday, Johnson is one of the game's big hitters who should benefit from Crooked Stick's generally wide fairways.
And ties for 3rd at The Barclays and for 4th at The Deutsche Bank and a ranking of eighth on tour in greens hit in regulation, certainly sets him up as a strong contender this week.
Others who could prove to be something of a headache for the front runners at Crooked Stick include US Ryder Cup wild-card picks Brandt Snedeker and Steve Stricker, while the off-shore raiders beside Northern Ireland's McIlroy who seem to have the best chance of making an impact this week are Luke Donald, fellow Englishman Lee Westwood and Spaniard Sergio Garcia.
Donald, currently ranked No 2 in the World ahead of Woods, is another with a strong irons and putting game as are Westwood, the World No 4 and currently the US Tour leader in greens hit in regulation, and Sergio Garcia, who is growing in strength as the seasons on both sides of the Atlantic head towards their respective climaxes.
But if any two men are going to command most attention again this week, it is most likely to be Woods, the-starting-to-weather 36-year-old golfing king of the 21st Century, and McIlroy, the affable 23-year-old young prince who is seen by most knowledgeable pundits as the man most likely to succeed him.
If either has had a weakness this year, it has been their unpredictability, so perhaps the biggest question they both face this week, is can they keep up their excellent work of last week?