CAN CARNOUSTIE END THE DROUGHT?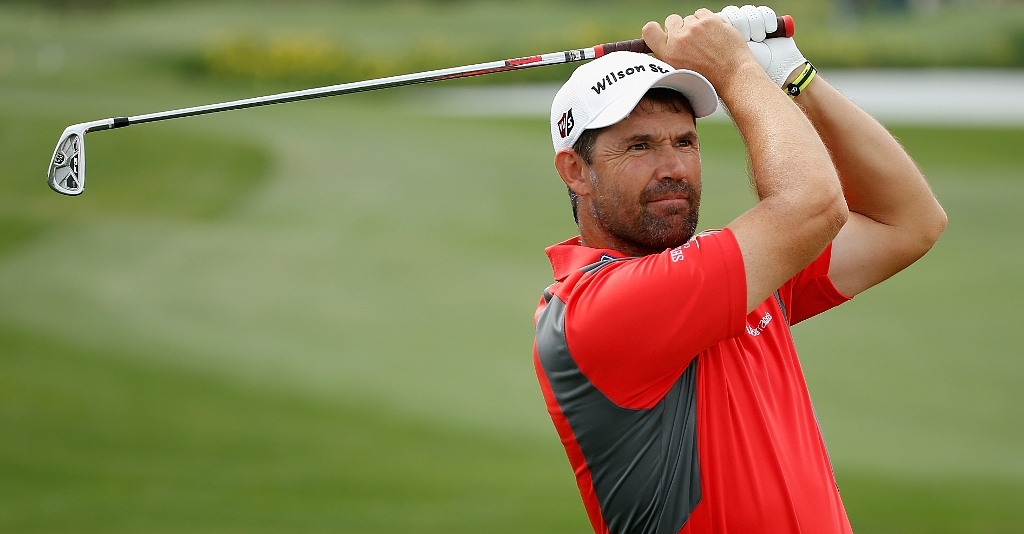 Europe's eight-year major drought goes on in the wake of Angel Cabrera's US Open triumph at Oakmont.
While the European Tour rightly hails Angel Cabrera's US Open triumph as a win for one of its own members, one rather less glorious fact remains.
Europe's players are still seeking an end to an eight-year drought.
A total of 31 majors have now come and gone since Paul Lawrie captured the 1999 Open Championship and it is back at Carnoustie in four weeks' time that the next attempt to halt the barren spell will be made.
The task has been made far tougher with the news that Tiger Woods – first, first, second and second in the last four majors and winner of the last two Opens – became the father of a baby girl, Sam Alexis, on Monday.
All being well, there is no danger now of him missing his hat-trick attempt.
With an unprecedented three Ryder Cup victories in a row during the same period – the last two of them by record nine-point margins – the lack of success by the Europeans in the majors cannot be put down to a lack of talent.
Just a matter of time, everybody keeps saying. But they have been saying it for a few years now.
A simply staggering statistic is that during those 31 majors, 30 different Europeans have finished in the top 10 no fewer than 82 times. Not one of them, though, has got their hands on the trophy.
Sergio Garcia leads the count with 12 top 10s and still nothing better than his runners-up finish to Woods in the 1999 PGA.
That was the first major after Lawrie's win and Garcia was still only 19, but eight years on he appears to have gone backwards.
"At the end of the day the only thing I can do is give it my best shot," he said last week before going out and scoring 79-75 to miss the halfway cut just as he did in the Masters in April with rounds of 76 and 78.
Padraig Harrington is next in the near-miss count with seven top-10s since Lawrie's victory (plus one more before it). There is nothing better than a fifth place in there, but he bogeyed the last to miss the four-man play-off at the 2002 Open by one and bogeyed the last three to lose by two at last year's US Open.
Colin Montgomerie, Thomas Bjorn and Thomas Levet are the three who have come closest.
Montgomerie's closing double bogey at Winged Foot a year ago when a bogey would have given him a play-off was an absolute shocker, and perhaps it is no coincidence that he has missed the cut in all four majors since.
Bjorn will equally never forget that he led by three with four to play at Sandwich in 2003, only to bogey the 15th, double bogey the 16th and bogey the 17th to lose by one to Ben Curtis.
Levet, meanwhile, is the only European to have made it into a play-off since the last Carnoustie Open. That was at Muirfield five years ago and after four extra holes he was still level with Ernie Els, but when they entered sudden death it was Els who conquered.
Justin Rose and Paul Casey were the latest two who went into the final round with high hopes, only for it all to go horribly wrong.
The two young Englishmen were joint third at Oakmont teeing off on Sunday, three behind Australian Aaron Baddeley.
Yet although Baddeley threw the tournament wide open by starting with a triple bogey seven it was Cabrera who came through, while Rose and Casey both fell back into a tie for 10th with six over par 76s.
Fifth at both the 2003 US Open and the Masters in April – after a double bogey at the penultimate hole when just one behind Zach Johnson – Rose's response to a question about the barren spell was just as you would have expected.
"It is something we are all aware of, but nobody is losing sleep over it," said the 26-year-old, whose best finish in a major remains his fourth place as a 17-year-old amateur in the 1998 Open at Birkdale.
"It is just a matter of time before that changes.
"I threw shots away, which was disappointing as I was rarely in three-putt territory and they weren't particularly difficult putts."
Casey, 10th for the second major running, added: "It was just a bad day. I was very excited and the thing to learn is that you can get bitten very quickly on a golf course like this.
"You need some good breaks to win golf events, especially majors. I like to remember some of the holes I have played this week and forget a couple of them, but I have made a lot of birdies and clearly I can play well in the US Open."
His Friday 66 was the low round of the week and a quite brilliant effort on a course where the average score was over 75. But Sunday is the key day and Casey could not conjure up any of the same magic.
"You have to pick your moments when you can go for it and pick your moments when you have to be defensive," he concluded.
Europe's top two finishers in the end were Niclas Fasth in fourth and first-round leader Nick Dougherty in seventh – a placing which earns him a Masters debut next April.
Fasth, second to David Duval in the 2001 Open and 10th in the 2003 US PGA, commented: "I was a little far behind, but I gave it a good go on the back nine. I was hoping to be more in the mix, but I had a bad stretch around the turn."
He too was questioned about the drought and answered: "I don't take the responsibility of Europe on my shoulders. I don't think about it at all."
They all might not be losing sleep or thinking about it every day, but one thing is for sure. They will all be reminded of it in the countdown to Carnoustie.