Campbell makes his move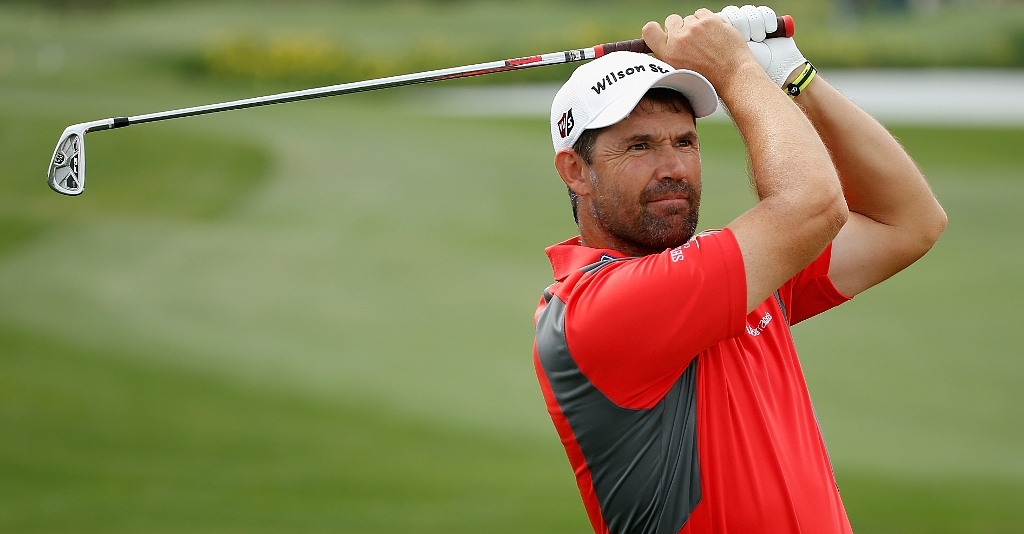 Michael Campbell surged to the front of the leaderboard after round two of the Hong Kong Open thanks to a round of 64.
Michael Campbell surged to the front of the leaderboard at the Hong Kong Open on Friday thanks to a round of six-under-par.

Campbell showed his major-winning credentials by signing for a 64 to take the second round lead on nine-under-par 131 while Spain's Miguel Angel Jimenez and Sweden's Fredrik Andersson Hed are tied for second with China's Zhang Lian-wei on 132.
Denmark's Anders Hansen, who had taken the lead in the morning, was in fifth place after rounds of 69 and 64 while Asian Tour members Javi Colomo of Spain and Japan's Daisuke Kataoka shared sixth place on 135.
Having gone without a win since lifting the US Open title in 2005, Campbell continued his golf revival by moving atop the leaderboard for a well-deserved lead.
Campbell has climbed from 910th place on the official world golf ranking four months ago to 339th, thanks largely to his third place finish in Portugal last month.
"Today was a day where I played great from tee to green and holed a few nice putts for pars and birdies," said Campbell.
"But I'm just happy to be in a position to have a chance for the weekend. That's why we play the game. That's why I didn't give up. That's why I just stuck at working hard on my game, and I knew that this would happen. I deserve it, really.
Zhang continued to delight the local galleries with another impressive performance as he bids for a unique treble having won the National Opens of China and Macau on the Asian Tour.
Remarkably, the 47-year-old veteran could have even snatched a share of the lead with Campbell at the last had his birdie putt not stopped inches away from the hole.
"It was a heart-stopping moment for me too," laughed Zhang. "But overall, I'm happy with the way I played. I've been very consistent and the results are showing. I've known Campbell for a long time and I look forward to playing together with him."
With three top-10 finishes this season, Colomo is hoping that he can end his rookie year on the Asian Tour with a flourish.
"I played very solid from the tee again but unfortunately I didn't have much luck on the greens. The strong winds also made it very difficult today. But I'm happy with how I fought all the day starting from the first hole," said Colomo.
Colomo is delighted that he has managed to upstage the marquee names and is confident that he can carry his solid run of form into the weekend rounds.
"I enjoy the pressure of playing with all these star players this week. For me, it gives me lots of satisfaction knowing that I can beat the world number one and many of the other great players," said Colomo, who earned his Tour card by finishing tied-ninth in Qualifying School in January.
World number one Rory McIlroy will not be defending his title as he made an early exit after rounds of 73 and 72.
"Hong Kong's a great place and this is such a great tournament. I always enjoy coming back. Just a pity that this year it had to end like that," said McIlroy.