Campbell left with 'sour taste'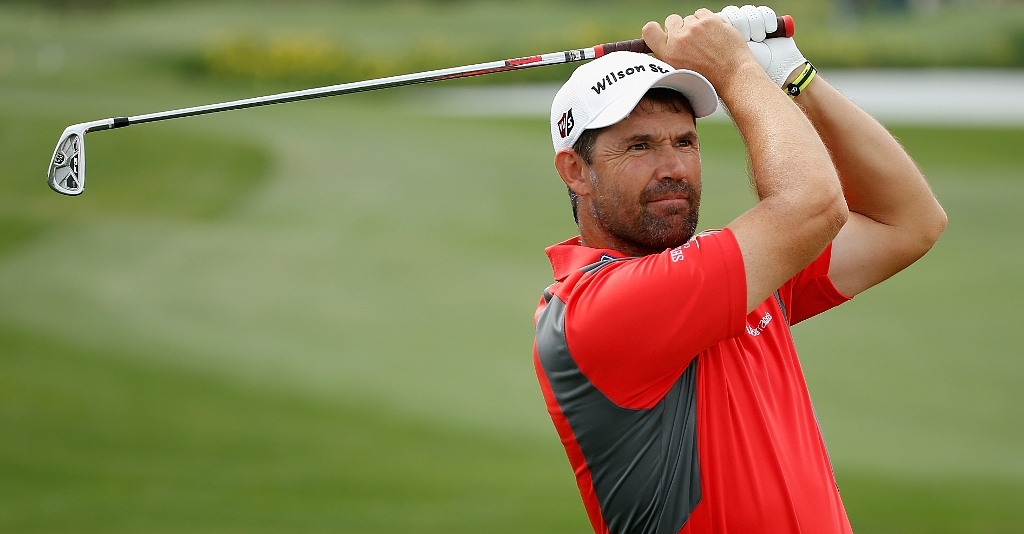 Chad Campbell was the man to catch as The Masters went into the second round at Augusta National today.
Chad Campbell was the man to catch as The Masters went into the second round at Augusta National today.
But the Texan admitted last night to having "a little bit of a sour taste" in his mouth after his seven under par 65.
It was not surprising. He bogeyed the last two holes and so led by only one overnight from Ryder Cup teammates Jim Furyk and Hunter Mahan.
Campbell, though, was far from alone in not enjoying dinner as much as he hoped he would.
England's Ross Fisher and Northern Ireland's Graeme McDowell did the same to drop from five under to three under alongside triple-chasing Padraig Harrington, while Tiger Woods's closing bogey had him signing for "only" a 70.
That might prove to be bad news for the rest, though. Three of the world No 1's four wins in this tournament have come after such a start – and the other came after an opening 74!
Pars at the 17th and 18th and Campbell would have equalled the lowest round ever in majors and matched the course record held by Nick Price and Greg Norman.
He might even have gone lower on a day when a tournament record 38 players broke par. Chances like that are rare indeed.
"I thought about 63 – it's hard not to and the fans did a good job of reminding me!" he said.
"I'm a little upset with the way I finished. You definitely never want to finish a round like that.
"I hooked it off 17 behind a tree and really didn't have a shot. On 18 I hit a great shot (from the fairway bunker) and then hit two pretty bad putts."
Woods was deep in the pack at level par after 12, then had three birdies in a row before going long with his approach to the last and playing a poor chip.
"I let a couple of shots slip away, but I was happy with how I hit the ball," he said.
"The guys were tearing the place apart and you could definitely go get it. It was reminiscent of how it used to be.
"I didn't make anything the first eight holes, but I hung in there and it's not like I haven't been in this position before – you've just got to stay patient."
Fisher and McDowell are both on their first visits to Augusta and fully aware that no rookie has won since Fuzzy Zoeller in 1979.
Rory McIlroy was the Northern Ireland debutant with most eyes on him
– in the final group of the day the 19-year-old shot 72 – and said: "I hit a couple of loose tee shots the last two holes and paid the price for them, but generally I hit the ball well and into all the right places.
"I have got to be content with that opening round. It's a course I am just learning how to play.
"You know if you hit it in the wrong place here you are in a lot of trouble, so it needs a lot of concentration and a lot of patience.
"Hopefully I have plenty of that to hang in there over the weekend."
Fisher stated: "I've been dreaming about playing in The Masters for such as a long time and it's an absolute pleasure to be out there.
"The finish was disappointing, but if you score 69 at Augusta National you're obviously doing something right.
"I'm going to cherish every moment this week, but at the same time I'm here to do a job and have come with a feeling that I have a chance of winning."
McIlroy does not believe his late tee-off time helped him.
"I think we were playing a different course to the guys in the morning as it got really crusty and tricky," he said. "In the end 72 is a pretty good day. I haven't shot myself out of it.
"Padraig said it is almost easier to win a major than a normal tournament as you don't have to play that well, but just have to keep grinding out pars.
"I wasn't as nervous as I was standing on the first tee at Carnoustie in my first major (in 2007), but I still had a few butterflies."
His first two shots both found bunkers, but he played a superb recovery and was on his way for a score matched by Sunday's houston Open winner Paul Casey.
Phil Mickelson and Sergio Garcia, ranked two and three in the world, managed only 73s, but Lee Westwood shot 70 and so did 54-year-old Greg Norman, whose third place at The Open last July earned him an unexpected Augusta return after seven years.