Calc three clear in Alabama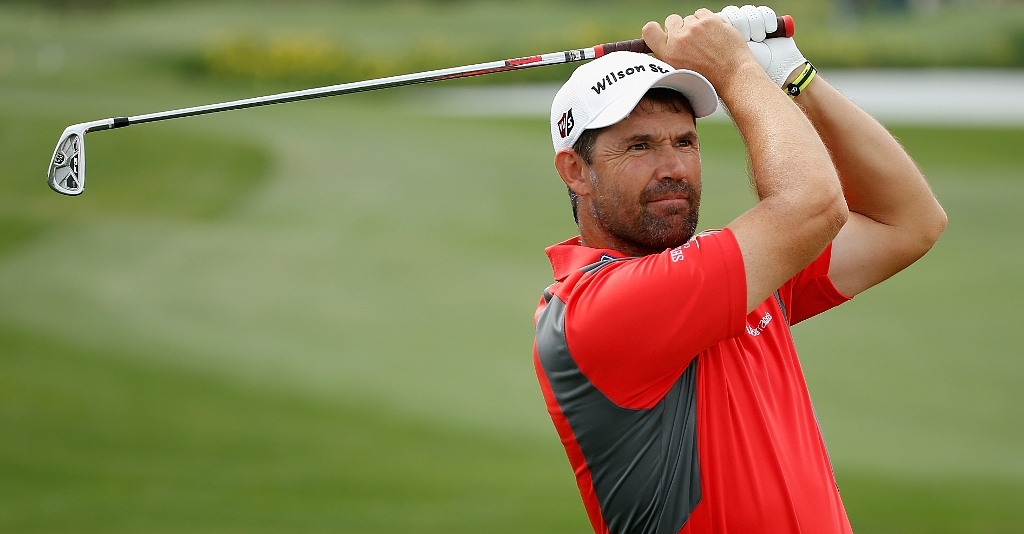 Mark Calcavecchia has replaced Tom Lehman at the top of the leaderboard in the season's first senior major.
Mark Calcavecchia had replaced Tom Lehman at the top of the leaderboard after Friday's second round of the Regions Tradition, the first senior major of 2011.
Calcavecchia shot a sparkling 7-under 65 on Friday at Alabama's Shoal Creek Golf Club to take his bogey free streak to 35 holes as he moved three shots clear of second-placed Kenny Perry.
Perry also posted a 65 to, in turn, put himself one shot ahead of Michael Allen and Jay Haas, whose son. Bill, is currently one of the front runners at the PGA Tour's Wells Fargo Championship.
Lehman, who had led the first round with a 67, dropped back into joint fifth place with Tom Pernice Jnr after carding a 71 that left the pair trailing Calcavecchia by five shots
For Calcavecchia whose wife Brenda is again working as his trusty caddie, this is the second time in less than a year that he has been a strong contender for a major title, only this time he hopes for a better finish.
He was second in The Open last year after 36 holes, but dropped to 73rd with closing rounds of 77 and 80.
"I didn't handle that too good," admitted Calcavecchia, the 1989 Open champion, before adding. "But then that was a just a tad bigger tournament than this one.
"I'm sure I'll be nervous. You want to get off to a good start. That's where you want to be. You don't want to be sneaking up on anybody from six shots behind, although that's happened before, too. But it's always nice to be out in front."
Perry, who asked swing coach Ron Green to come up from Mobile on Wednesday, said that Birdies on two of the first three holes had helped take care of his early nerves .
"They seemed to kind of take the edge off me a little bit," her said.
"I always looked up to Tom Watson. I was nervous (Thursday) playing with Tom, even though I've played a lot of golf with him. (He) and Nick Price are just great men, guys I've looked up to and I was actually a little tight (Thursday). When I birdied 1 and 3 today, it really loosened me up right out of the gate and I was able to just continue on."
Perry picked up four shots on the back nine. He hit a 5-iron to 20 feet on the 17th and then eagled the hole to take sole possession of second.
"I'll need a lot more rounds like that," Perry said.
Lehman, in the meantime, had two bogeys after a bogey-free first round and it cost him.
But don't write him off just yet. As the dominant golfer on the Champions Tour so far this year, he could easily hit back.
The Top 10 leaderboard
133 Mark Calcavecchia 68 65
136 Kenny Perry 71 65
137 Michael Allen 70 67, Jay Haas 69 68
138 Tom Lehman 67 71, Tom Pernice Jnr. 72 66
139 Loren Roberts 70 69, Peter Senior (Aus) 70 69
140 Chien-Soon Lu (Tpe) 68 72, Nick Price (Zim) 68 72