Calc still leads in Alabama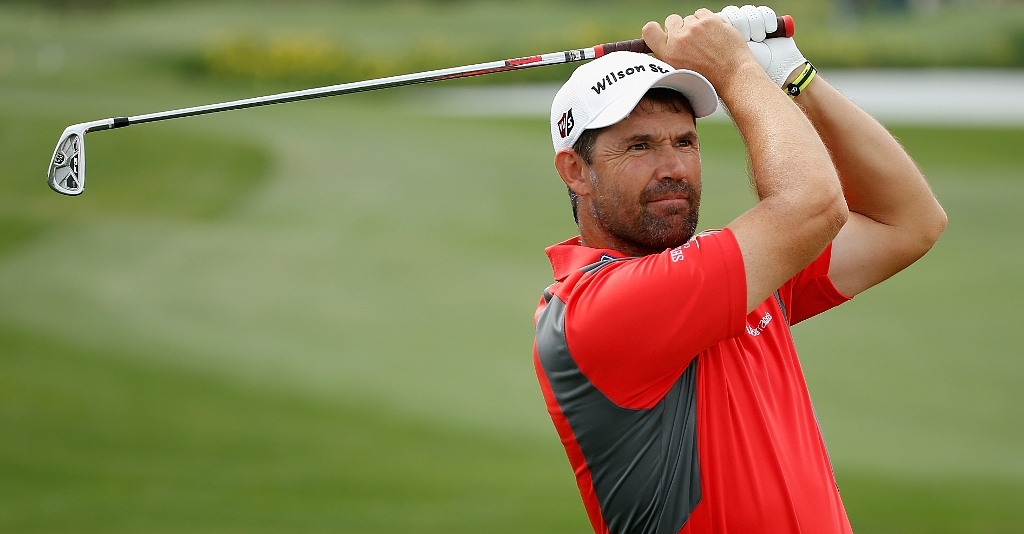 Mark Calcavecchia is still in front after the third round at the Regions Tradition, but his big lead is all but gone.
Mark Calcavecchia still leads after the third round at the Regions Tradition, but his big lead is all but gone.
Calcavecchia shot a one-under-par 71 at Shoal Creek on Saturday in his hunt to become the first senior major champion of 2011.
It was a round that started beautifully, but faltered in the closing stages, with a double bogey and two bogeys on the final eight holes.
The American now leads by only one shot over Jay Haas, who shot a 68, and by two over Tom Lehman and Tom Pernice Jr., who both shot 68s themselves, setting up an exciting final day
"It seems like my whole career, I sort of had a way of making things interesting," Calcavecchia said. "I'll be ready and excited and happy as a lark (Sunday)."
Calcavecchia led by as many as six shots at one stage, making the turn in 32, but the closing stretch saw him come undone.
"I'm glad I ran out of holes," Calcavecchia said. "As I look at the whole day, probably about what I deserved. I got away with murder on the front nine."
His troubles started at 12, where he buried his drive in pine straw and then hit a branch trying to get it out of the woods.
"I didn't even see the tree that I hit because it was straight up," he said. "I was trying to hit a 9-iron over the set of trees that I was looking at.
"It never crossed my mind. I didn't even see that tree. I looked up and there was like a two-inch branch up there. I hit it solid. Nothing good happened after that."
He eventually two-putted for a double bogey.
Haas, whose son Bill is also in contention in the Wells Fargo Championship this week, is chasing his 15th Champions Tour win and first since 2009, and he says he feels good about his game at the moment.
"I'm very encouraged with how I'm striking the ball," he said. "I think out here you have to hit the ball well to score. There are certain courses that you don't have to be quite as sharp and you can still get away with a few things, but out here you can't.
"If your irons aren't sharp, you're going to struggle. And if I'm not driving to the fairway my irons aren't going to be good. I've managed to do that quite a bit."
Further down the leaderboard, Peter Senior (68) and Kenny Perry (71) were three shots back.