Calc comes through at last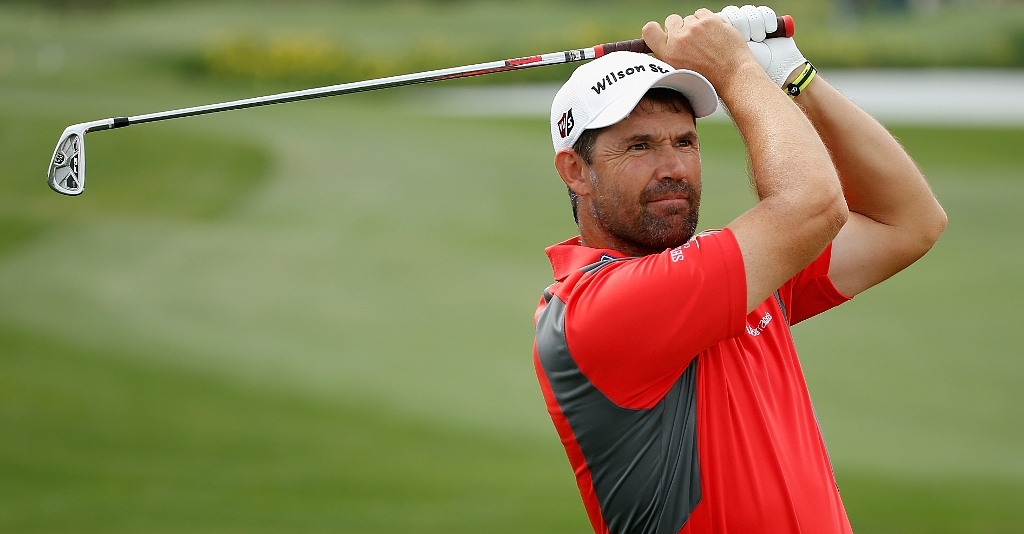 Mark Calcavecchia won his first Champions Tour title at the Boeing Classic on Sunday, beating Russ Cochran in a playoff.
Mark Calcavecchia won his first Champions Tour title at the Boeing Classic on Sunday, beating Russ Cochran with a two-putt birdie on the first hole of the playoff.
Calcavecchia and Cochran both shot 7-under 65s at TPC Snoqualmie Ridge to tie the lowest round of the tournament and finish on top of the leaderboard at 14-under
Chip Beck (68) birdied four of the final five holes to finish third at 9-under, one shot clear of Jeff Sluman who closed with a 71.
Calcavecchia, a 13-time PGA Tour winner making his 31st career start in two seasons on the 50-and-over tour, almost wrapped up the title on the par-5 18th in regulation, but his long eagle putt came up a few inches short.
Cochran then made a 12-foot eagle putt on the same hole to force the playoff.
Calcavecchia found nearly the same spot on the 18th green in the playoff as he had in regulation, but this time Cochran pulled his second shot into a greenside bunker and his bunker shot ran through the green and into the rough and it left Calcavecchia the simple task of two-putting to win.
If Calcavecchia expressed a huge phew! after his victory, you could hardly have blamed him.
It has taken him 30 attempts on the 50-and-over tour to finally break a four-year winless drought, his previous victory being the 2007 PODS Challenge on the regular PGA Tour.
It also broke the spell Cochran had seemed to have cast over him.
Earlier this year, Calcavecchia lost by two shots to Cochran in the Senior British Open after four-putting the ninth hole in the final round and then let a big, third-round lead at the Regions Tradition go to waste.
Almost certainly this time it was because he kept his cool coming down the final stretch.
"At times Calc (Calcavecchia) could come to a situation that may irritate him or bother him a little bit and it would throw him off," said Cochran, his final round playing partner. "He never had that today."
"I think this will help me down the road. I have let a few tournaments…let a lot of tournaments… get away in my career. I kind of have that fault," Calcavecchia admitted.
"It's not that I'm not tough, but I don't always play so well the back nine when I need to."
There were plenty of opportunities for Calcavecchia, a 13-time PGA TOUR winner, to let this one get away in the same way he watched those chances vaporize earlier this year.
There was his near disaster at the 8th bunker; there were tee shots into the rough at the 14th and 15th holes where he had to scramble for pars, and a 100-yard second shot on the 16th that came up 15 yards short.
But each time Calcavecchia stayed cool and composed and recovered to stay in the race.
In fact when he reached the 18th tee box he was in the better position to win..
Here Cochran's second shot from more than 200 yards out on the uphill, 498-yard par 5 rolled only 12 feet past the hole and left Calcavecchia with a 30-foot putt to win.
It wasn't a bad effort, but not good enough. It curled in front of the hole and Cochran stepped up with the vital eagle putt that forced the pair to go back to the 18th for a second time
"Every time he had to make a putt he made it," Calcavecchia recalled.
But not in the play-off. When it came to using his putter it was already too late
"Today it looked like no matter what was going to happen, he was going to keep coming and keep making birdies and keep doing good things," Cochran said about his Florida neighbour. "That's a big difference. That's what we all kind of strive for."
Hometown favorite Fred Couples had his large gallery roaring with an eagle at the first to get to 4 under, but he then lost both shots on the second hole when he pushed his tee shot right and couldn't find his ball.
The current US Presidents Cup captain followed that with another bogey on the fifth, fell out of contention and ended up with a 73 to tie for 16th at 1-under.
"A couple of putts here and there would have helped a lot, but I was pretty erratic," said Couples, who won the Senior Players Championship last week in New York.
"I made a lot of bogeys and a lot of very mediocre shots."