Caddie behind Cook's victory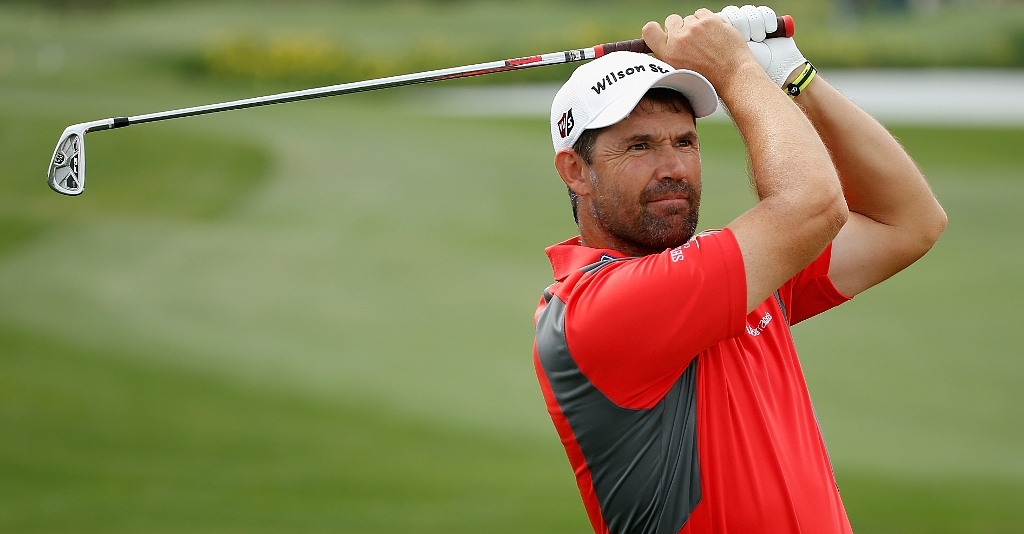 John Cook has claimed a 2nd, 2011 Champions Tour victory at the Outback Steakhouse Pro-Am – but not easily.
John Cook claimed his second 2011 Champions Tour victory when he triumphed at the Outback Steakhouse Pro-Am on Sunday – but winning didn't come easily at at the TPC Tampa Bay in Florida.
To do it, the overnight leader had to bounce back from a devastating double bogey at the final, 54th hole and win his play-off against Jay Don Blake with a birdie at the first extra hole – he same 18th that so nearly cost him the title
Cook, also the winner of the season-opening Mitsubishi Electric Championship in Hawaii, closed with a 2-over 73 to match Blake at 9-under 204, Blake having birdied the final hole for a three shot swing and a closing 70.
Cook's final-hole, double-bogey heartache was setup by a 175-yard approach that found water on the par-4 18th.
"We're not supposed to hit shots like that," Cook said. "But it happens to the best of us. It's happened to everyone on the regular tour, on the Champions tour and it happened to me today."
He insisted that his caddie, Tommy Anderson, had been largely responsible for getting him in the right frame of mind for his fight-back in the play-off.
"Tommy had us stop when driving us down the fairway to the 18th tee so we could walk the rest of the way," Cook said of Anderson's calming influence..
"Tommy said, 'OK, JC, think of it as hole number one. Just refocus. Get back at it.'
"He really settled me down, and I give him a lot of credit for that. He stepped in when he needed to and that's why we've been together four years. … I was still hot, and didn't know what to expect in the playoff, but luckily I got the chance to redeem myself."
In the playoff, Cook hit a 6-iron from 168 yards to about 6 feet to set up his winning birdie.
Blake's second shot out of a fairway bunker landed in the greenside rough from where he was unable to match Cook's birdie.
Blake is winless since the PGA TOUR's Sheraton Lehman Brothers Open in 1991.
"But all this builds confidence and builds positive results," Blake said. "Keep knocking at the door and some time that door is going to open pretty wide. So, that's what we keep practicing for, to try to make it happen."
The 53-year-old Cook earned $255,000 for his seventh career Champions Tour victory after opening rounds of 66 and 65 had sent him into the final round with a one-stroke lead.
Joe Ozaki (68) and Russ Cochran (74) tied for third at 7 under.