Caddie backs Westwood in majors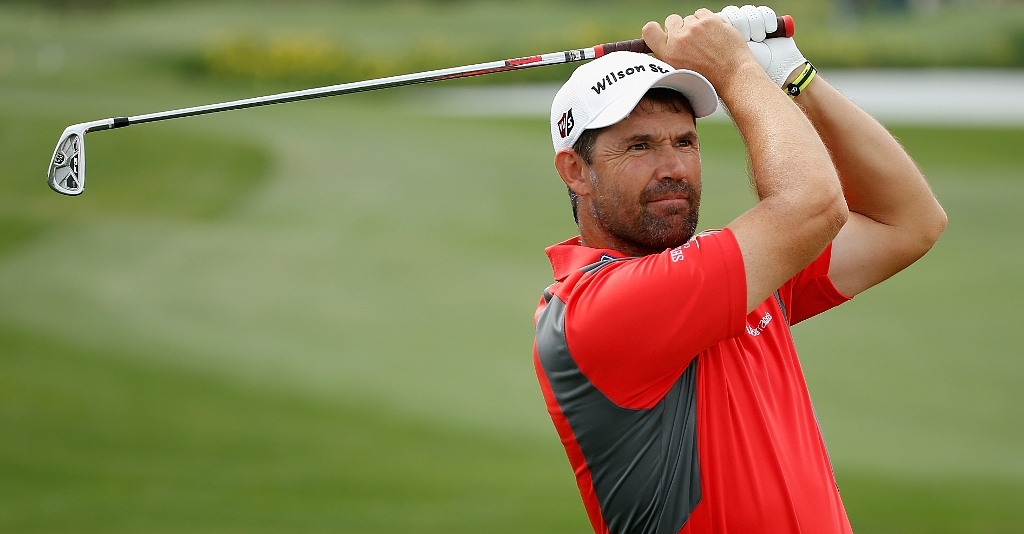 According to his caddie Billy Foster, Lee Westwood is not worried about his lack of a major victory.
According to his caddie Billy Foster, Lee Westwood is not worried about his lack of a major victory at this stage.
Speaking to Reuters, Foster believes it's only a matter of time before Westwood breaks through and secures one of the big-four trophies.
"In four out of his last five majors he's finished in the top three and all he's got to do is keep doing more of what he is doing," said Foster.
"Harry Houdini is not going to pitch up all the time like he did at the U.S. Masters this year. What Phil Mickelson did to him by birdying the eighth, 12th, 13th, 15th and 18th in the final round (to win) — that was unbelievable.
"People won't keep doing that sort of thing to him in majors. All Lee can do is keep putting himself in position and his time will come."
"He always seems to bounce back after a couple of days, that's the beauty of Lee. He's very down to earth and level headed and he doesn't let things bother him too much," he added.
Foster, considered one of the best caddies around, has worked with the likes of Seve Ballesteros, Tiger Woods and Sergio Garcia in the past. He says he and Westwood have a great working relationship, and that they always make sure to have a good time on the course, regardless of what may be going on at the time.
"It's like working for your best mate. He is so relaxed out there," said Foster.
"Certain golfers you don't feel comfortable with, it's all fairly intense and sometimes you can't say what you want to say. But with Lee we have so much fun together.
"He doesn't really take things out on me on the golf course, 99.9 percent of the time he's pretty relaxed. Now and again you have to shut up for a minute or so but then we get back to having a bit of a crack and some banter."
Foster and Westwood have only been working together for 18 months, and they've already enjoyed many highlights together.
One victory that the caddie still remembers well is the season-ending Dubai World Championship in 2009, where he said he needed to do a bit of bullying to get Westwood's mind in the right place.
"It was the right time for me to say a few things to Lee, some of which I can't repeat.
"He was starting to doubt himself to a certain degree and I tried to get the mindset back to where it was 10 or 12 years previously when he used to dominate European golf and other players would say, 'Oh, no, there's freaking Westwood on the leaderboard again'.
"I tried to explain he had won more tournaments on his own than the three guys who were chasing him (Martin Kaymer, Ross Fisher and Rory McIlroy) put together and it should be them who were afraid of him, not the other way round.
"It was time for him to start bullying them. It got inside his head and it had the right effect," he said.
Foster says that most of the time Weswood hardly needs any assistance on the course, but there are those occasions when the world number one clearly needs the help of a caddie he can trust.
"There is a lot of psychology behind the scenes, saying the right thing at the right time and also staying 'schtum' at times," he explained.
"I know there are some weeks when Lee could go out with his grandmother on his bag and he'd win but there are other weeks when you need your caddie behind you, especially in the Ryder Cup and at majors when the pressure is at its most intense.
"The secret is to slow things down. Players tend to rush things when they are under pressure but the caddie has to pull on the reins, make sure they limit their mistakes… and keep their heart rate down."
As for celebrating their successes, Foster says Westwood knows how to toast a victory in style.
"Yeah, with plenty of ale," he said.