Bubba thwarts Lefty at Torrey Pines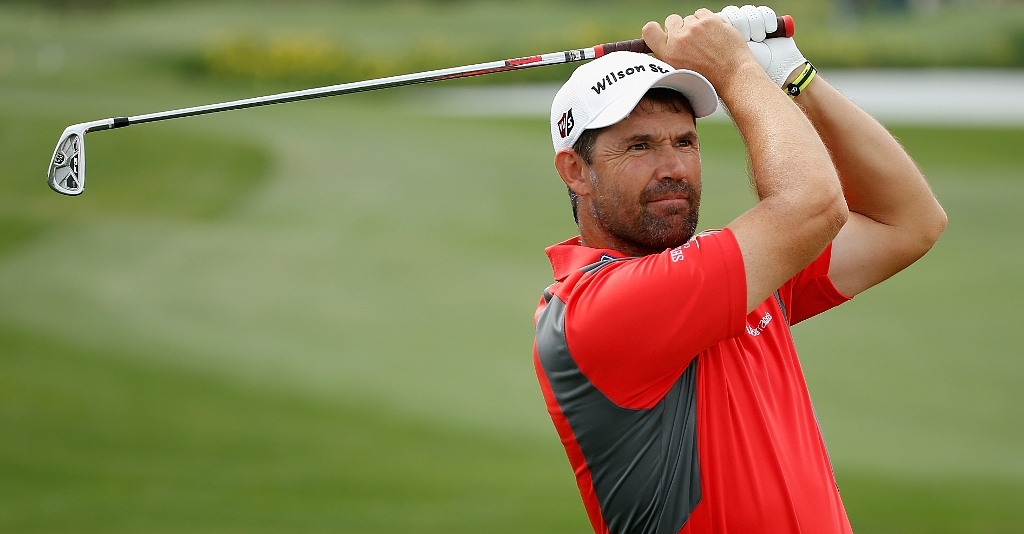 Bubba Watson won his second US PGA Tour title on Sunday – but his Farmers Insurance victory didn't come easily.
Bubba Watson won his second US PGA Tour title on Sunday – but his Farmers Insurance victory on the Torrey Pines South Course didn't come easily.
It was a fight all the way, especially with seasoned US star Phil Mickelson and last week's surprise winner of the Bob Hope, the burly Venezuelan rookie Jhonattan Vegas.
Vegas' challenge eventually fell away when he hit water at the 18th, but tenacious Mickelson was still right up on the heels of big-hitting Watson when he chose to lay-up at the par-five 18th after hearing the gallery roar on the 18th green.
It signalled that Watson, playing in the group ahead, had nailed a 12-foot putt for birdie after getting up and down from a greenside bunker.
The lay-up left Mickelson needing to hole out with a wedge from 72 yards for an eagle to force a playoff.
This after he had driven into the rough on the final hole and decided there was too much grass on his ball, and that a hybrid would not have been enough to clear the water.
A 3-wood, he said, would, on the other hand, have gone well over the green so he decided that his best chance at an eagle was from the fairway, using the bank behind the hole to feed the ball toward the cup.
He asked his caddie, Jim "Bones" Mackay to go ahead and tend the flag and then had the gallery in awe as his wedge shot landed just behind the hole and dramatically started spinning back towards the flag. In the end his last gasp effort failed and it left him a little downcast.
"I'm disappointed," he admitted afterwards. "I wanted to start the year off with a win. On the other hand, I played really good golf."
Mickelson, a Southern Californian native who has won the tournament three times, finished with a 69 to take second place.
The world' top left-hander had been hoping to open his PGA Tour season with victory, but there was consolation in the fact that his second place kept him at No 5 in the World Rankings ahead of Paul Casey whose earlier win in the Volvo Golf Champions in Bahrain had put him in a strong position to overtake Mickelson.
Ironically Mickelson, whose penchant for taking risky chances in the past has proved costly, had adopted a strategy of playing it safe on the long, revamped South Course this week – and he followed that strategy all the way to a runner-up finish, closing with a 69 to end up one shot behind Watson who in turn had shot a final-round 5-under 67 to finish with a 16-under 272 that include some truly remarkable final-day shots, including his winning putts on the last two greens.
Watson's second victory came against a much stronger field than did his playoff win at the Travelers Championship last summer and it has clearly boosted his belief in self even higher…
"It showed I can do it," he said. "I've done it twice now. I'm only 50 behind Phil and about 80 behind Tiger. So they better watch out."
Vegas came out of the water at the last to make a bogey for a 68 that in no way reduced the very real threat he poses for the Tour's established stars this year and tied for third with big-hitter Johnson, another of the US's rising stars who shot an admirable 66.
Tiger Woods? Yes he made the cut and played on the final day, but he went largely unnoticed playing well down the field and out of the spotlight of the final day drama.
The now World No 3 started the final round eight shots behind and closed with a 75 to end his five-tournament winning streak at Torrey Pines where he had never finished out of the top 10.
This time he finished 15 shots back in a tie for 44th. It was his worst Tour opener since his first full season on the PGA TOUR in 1997.
"I have some work to do," Woods said. "There's no doubt about that."
Luckless Bill Haas, who led the second round alone and shared the lead with Mickelson going into the final round, bogeyed the first hole on Sunday and never caught up. He birdied the last hole for a 75 to tie for ninth.
Anthony Kim (72) and newlywed Hunter Mahan (73) were both within one or two shots of the lead on the front nine, but they couldn't keep up and tied for sixth with Nick Watney, who shot a stunning 63 to match the best round on the South Course since Rees Jones revamped it in 2001 to ready it for a US Open which remains Tiger's last win at Torrey Pines and indeed his last win in a major.
Watson, who couldn't hold back tears when he won for the first time last summer when his father, Gerry, was dying of cancer, cried again, this time in remembrance of his father who passed away late last year.
"It means a lot," said Watson. "My dad is not here. Mom, I love you.
"I had Phil (to contend with) and I had the guy who won last week, Vegas. All I thought about today was keeping my head down. And did that."
The warm smile of a man who is not especially demonstative said the rest.
This was a victory he truly relished.