Browne wins US Open wire-to-wire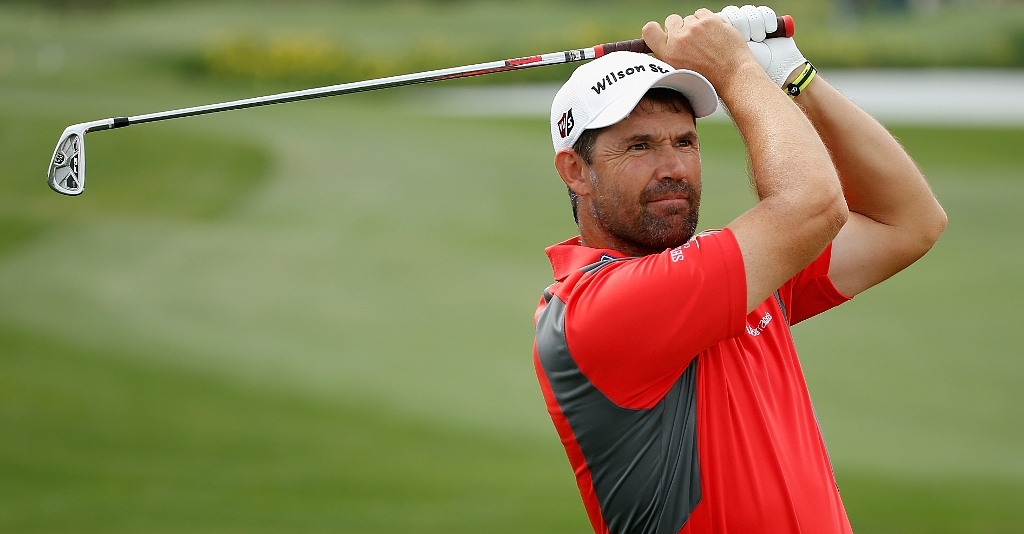 Olin Brown resolutely kept himself on track, never wavering, as he marched to the greatest victory of his life in Toledo on Sunday.
Overnight leader Olin Brown resolutely kept himself on track, never wavering, as he marched to the greatest victory of his life in Toledo, Ohio on Sunday.
Looked up until now as one of the solid journeyman of over-50s golf in America, the 52-year-old confounded the odds and joined the elite champions when his closing 71 and 15-under 269 total after earlier rounds of 64, 69 and 66 on a toughened-up Inverness Golf Club course was enough to give him a three-stroke, wire-to-wire victory over two-time major winner Mark O'Meara in the US Senior Open, arguably over-50 golf's most prestigious major.
"This goes back a long way for us," Browne told the media afterwards as he looked back more than 30 years to the days when he and his wife Pam, then his girlfriend, used to spend time dreaming of him becoming a national champion on a humble par-three course near his home.
Playing solid, no-mistakes golf, Browne made pars on the first seven holes, but after a bogey dropped him into a tie with O'Meara, he had to make a catch-up birdie, playing the last 10 holes in one-under as O'Meara dropped away from the lead with four bogeys, two on the closing stretch, negating his three early birdies and giving him a one-over 72 that put him in sole possession of second place.
Mark Calcavecchia, who closed with a 69, finished alone in third on a US-dominated leaderboard, only Australian Peter Senior (6th) and Germany's defending champion Bernhard Langer (joint 9th) finishing in the top 10.
"I guess from the middle of the back nine on it became a match-play situation, and I've got zero experience in match play," Browne said.
"But it's about putting your ball in play, keeping it out of the junk. The bottom line is minimize your mistakes, maximize your effort, and that's all you can do."
Browne, who had played in 141 consecutive tournaments since his last victory at the 2005 Deutsche Bank on the regular PGA Tour, said he had struggled to keep his nerves in check on the front side, but nevertheless managed to avoid any glaring errors.
In the previous three rounds his 15 birdies and two eagles had taken him two shots clear of the field, but over the last 18 holes he opted for conservative, error-free golf that would force the chasing pack to attack him and, in doing so, he hoped they would make mistakes.
They did – notably O'Meara, who caught him, but then fell back.
"This is a huge victory for him," O'Meara said. "I know it's his first win out here on the Champions Tour. It's a major championship. You look at the leaderboard, there's a lot of quality players up there at the top of the leaderboard. I think Olin should be very proud of himself."
Browne, only the fifth player in history to win on the Nationwide Tour, US PGA TOUR and Champions Tour, said he was not concerned that his closing round had lacked the fireworks of his earlier rounds
"I don't think it matters how you win," he said. "I don't think it matters whether you shoot 63 coming from behind; I don't think it matters if you shoot 75 after having a six-shot lead. This will be a confidence boost for me to know that I can hang in there when I don't have my game, and I sure as heck didn't have my game today."
Browne, who did not begin playing golf until he was 19, became just the second player in tournament history to go wire-to-wire as he matched Dale Douglas in 1986.
O'Meara was unhappy that he had failed in his very real bid to add a second senior major to the Constellation Energy Senior Players Championship he won last year in Maryland.
"I'm disappointed," he said after finishing second for the 10th time in his five seasons since joining the over-50 circuit.
"I certainly had a chance to win, and I didn't get it done," he said. "But I'm happy for Olin."