Browne holds on to Inverness lead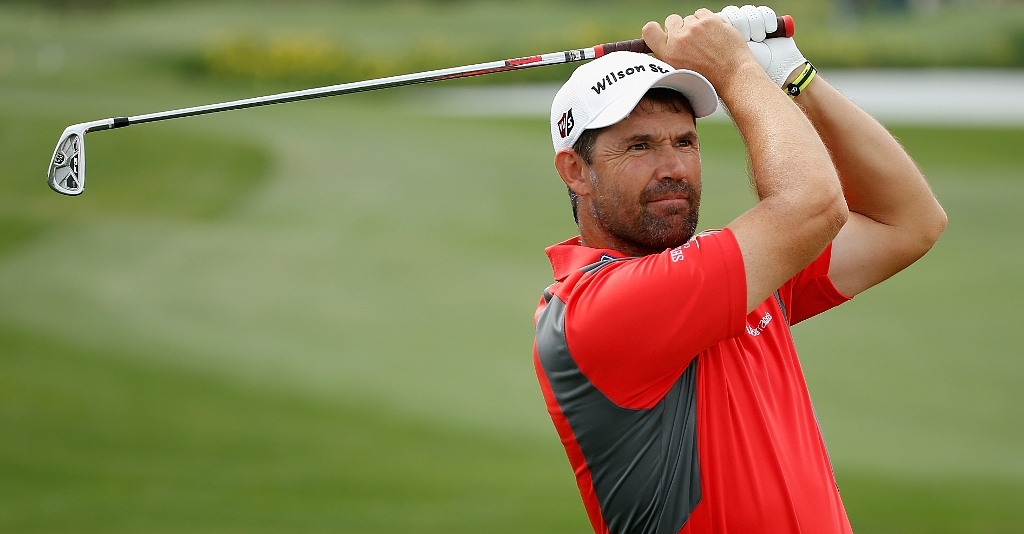 Olin Browne remained in the lead at the US Senior Open after adding a second round 69 to his record-equalling 64.
Overnight leader Olin Browne added a safe Friday 69 to his record-equalling, first-round 64 and remained one shot clear of the field when the rain delayed second round of the US Senior Open was halted with 21 players still out on the course
Browne, who led by two strokes on Thursday, had a double-bogey and a bogey on Friday, but made up for them by posting five birdies, two of them on the tough closing par 4s at the Inverness club in Toledo, Ohio .
He'll go into the weekend with a 9-under 133 total and one shot clear of Mark O'Meara who shot a 68.
Americans Mark Calcavecchia (67), Joey Sindelar (66) and Michael Allen (69) at 135 are two shots back while Australia's Peter Senior (67) was three back, with American Corey Pavin (69), Namibian Trevor Dodds (69) and Japan's Kiyoshi Murota (69) a further shot back on 137.
Defending champion Bernhard Langer, playing after a 4-month lay-off following thumb surgery, added a 69 to his opening 70 to be six shots off the pace – and, somewhat ironically, so too, in the selfsame order, did Russ Cochran, last week's American winner of the British Senior Open, who is hoping to emulate Langer's heroics last year when claimed the 'Golden Double' by adding the US senior Open title to the one he had claimed a week earlier at the British Senior Open.
Browne made it clear after the opening round that leading the tournament at that stage didn't mean too much because there were still three rounds to play, but holding his place after two rounds, meant a lot more.
After matching dropped shots with birdies. he remained at level par for his round after 16 holes, but then he hit a glorious 6-iron from 185 yards out that stopped just five feet short of the pin at the 17th for an easy roll-in and his fourth birdie of the day.
With his confidence up again at the final hole, he next hit one of his best drives of the day and, from only 86 yards, put a wedge shot six feet from the hole for his second birdie.
It will be a great memory to take into the weekend.
The 52-year-old, Florida resident had previously won the 1998 Travelers Championship, the 1999 Crowne Plaza Invitational at Colonial and the 2005 Deutsche Bank Championship on the regular PGA Tour, but he hasn't won anything since and is winless in 50 starts on the senior circuit.
O'Meara, winner of both the Masters and Open Championship in 1988, recovered well from some wildly wayward shots to remain on Browne's heels.
Calcavecchia, who won the 1989 Open, shot a 67 that included four birdies without a bogey.
The top of the stellar leaderboard after the first two rounds was jam-packed with former major champions.
Along with O"Meara, Calcavecchia, and Langer (1985 and 1993 Masters), there was Corey Pavin (1995 US Open), Steve Jones (1996 US Open), Larry Nelson (1981 and 1983 PGA and 1983 US Open), Jeff Sluman (1988 PGA), Nick Price (1992 and 1994 PGA and 1994 British Open) and Tom Kite (1992 US Open).