Brooks still in front in Iowa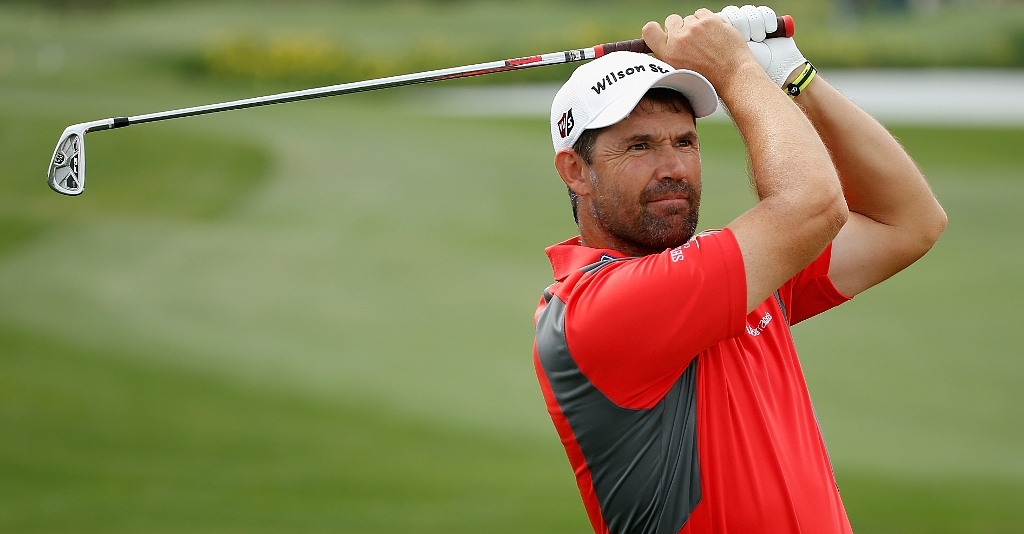 Mark Brooks held on to his lead in the Principal Charity Classic after shooting a four-under 67 on Saturday.
Mark Brooks held on to his lead in the Principal Charity Classic after shooting a four-under 67 on Saturday.
Brooks holds a one-shot advantage over Mark Calcavecchia, and he admits it's been a while since he's been in the hunt for a victory on the final day.
"I think the hard part of not being right in the hunt is you're not as familiar with your tendencies at the time," he said. "That's what you get from playing all the time. You know, I need to fight off this hook or fight off that cut. You know that a lot better when you're playing 30 tournaments a year."
He's clearly enjoying being back in the thick of things.
"It's fun," he said. "There are good galleries here, it's a great tournament. It feels like a real tournament."
Brooks is playing in only his sixth Champions Tour event after turning 50 in March, and he's chasing his first victory since the 1996 PGA Championship.
His round nearly came undone on the 18th after he twice found bunkers, but he managed to salvage a bogey in the end to keep the 36-hole lead on 10-under 132.
Calcavecchia is one shot back thanks to a 66 that included an eagle on 15. Peter Senior (67) and 2002 winner Bob Gilder (66) were 8 under.
Playing in the final group alongside Calcavecchia and Senior, Brooks felt they all left a lot of makeable putts on the greens on a day that was much easier for scoring thanks to a gentler breeze.
"Our whole group could have shot lower today," Brooks said. "There weren't a whole lot of putts being made. Our whole group could have shot better scores with good putting."
Brooks narrowly missed out on a hole-in-one on the fifth, as the ball skidded inches right of the cup. He eventually had to settle for par. He came back with a birdie on the eighth, and a superb eagle on the ninth, but Calcavecchia, who birdied four holes in a seven-hole stretch, never allowed him to get out of reach.
It could have been even better for Calc, but he missed a three-footer for birdie on 17, and he was happy to make his par putt on 18.
"I was glad I made that one after yanking that three-footer on the hole before," he said.
Calcavecchia is still chasing his first victory on the senior circuit after joining last year, and reckons Brooks is the favourite with one round left to play.
"It's a perfect course for him," Calcavecchia said. "He'll be tough to beat."