Broadhurst: 'My Open record's safe'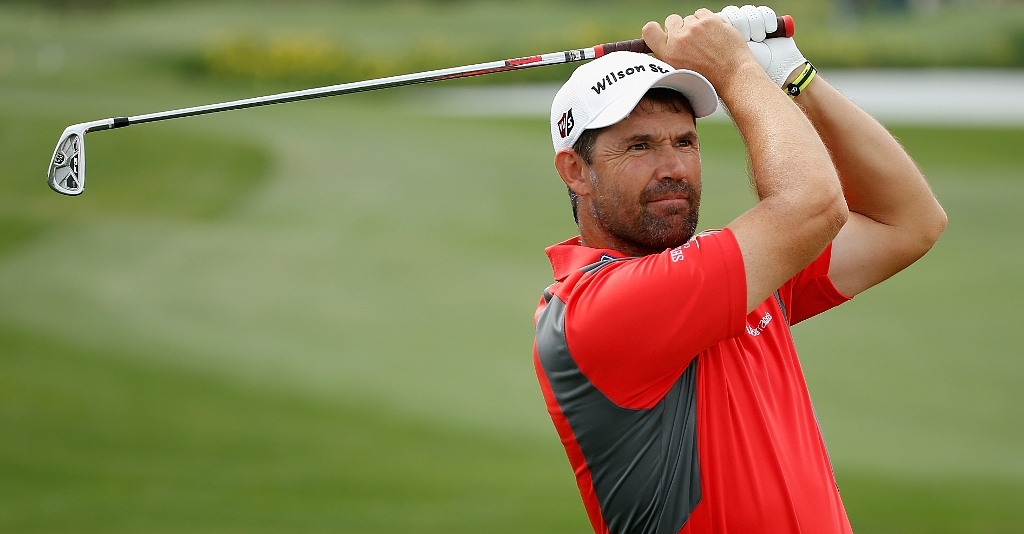 Paul Broadhurst doesn't expect Tiger Woods or anybody else to remove his name from the record books at next month's Open.
Paul Broadhurst does not expect Tiger Woods or anybody else to remove his name from the record books at next month's Open Championship.
"Not a chance," said Broadhurst when asked if Turnberry might see the first 62 in major championship history.
The 43-year-old former Ryder Cup star, who yesterday grabbed one of the 10 spots on offer in the Open qualifying tournament at Sunningdale, is one of seven players to have recorded a 63 in the event.
His came at St Andrews way back in 1990 and is the only one of the seven to have been achieved on a par-72 course.
Turnberry is a par 70 and has already seen 63s by Mark Hayes in 1977 and then Greg Norman en route to his victory in 1986.
But having missed the cut there on its last staging of the championship 15 years ago, Broadhurst knows from personal experience how tough it can play.
"I was awful that week, but I was changing coaches and my swing at the time," he commented.
With rounds of 65 and 67 he avoided last night's play-off with nothing to spare – after fearing he might have ruined his hopes four holes from the end.
"I thought I'd hit it in a ditch, but when I got there I found there was no ditch and I chipped in for birdie, then had another on the next."
Rhys Davies left it even later, sinking a 15-foot putt on the last to finish eight under as well – and thus ensuring that there will be at least one Welshman in the field. Last July at Birkdale was the first time in 76 years that there was none.
"I pulled out of US Open qualifying in America last month when I got an invite to the Irish Open, so to make my Open debut now sounds great," said the 24-year-old, a teammate of Rory McIlroy at the Walker Cup two years ago.
Yorkshire's Danny Willett was another member of that side, but he was one of four players not to survive the play-off.
Six battled for the last two spots and after Dutchman Taco Remkes, Dubliner Peter Lawrie and Willett had gone out, Scotland's Richie Ramsay secured his place with a birdie on the third extra hole and
then Oliver Fisher beat fellow Englishman Mark Foster at the next by pitching to within three feet of the flag.
It will be a first major for the 20-year-old from Essex, as it will also be for Scot David Drysdale, who tied for third with compatriot Gary Orr and South African Branden Grace a stroke behind joint winners Graeme Storm and Rafa Echenique.
As a 17-year-old amateur, however, Drysdale played as a marker at Muirfield in 1992 alongside first Roger Chapman and then John Daly.