Brittany Lincicome – making a splash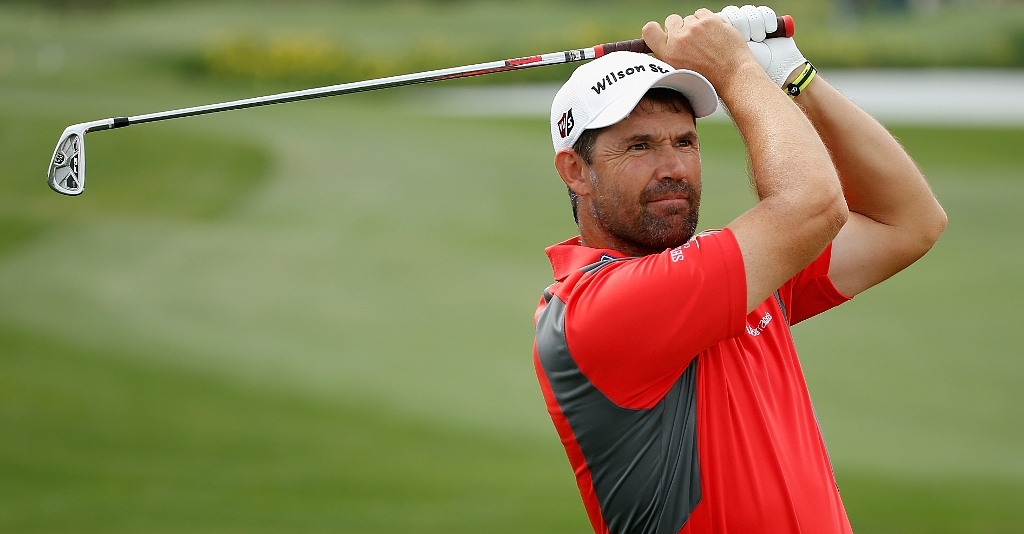 The LPGA's finest head to Torrey Pines this week and Golf365 will be looking out for Brittany Lincicome. Matt Cooper explains why.
Golfers know all too well that form can change quickly – very quickly.
And if anyone needs proof, they should ask Brittany Lincicome.
When she stood in the middle of the fairway on the par-five 72nd hole of this year's first major – the Kraft Nabisco Championship in April – she had 210 yards to the pin and needed birdie to tie Cristie Kerr and Kristy McPherson.
This was Sunday pressure and that was something Lincicome had spent most of the previous year thinking about because she fretted that her swing couldn't cope with it.
In fact, her form was so bad she was worried not just about Sundays but about Thursdays, Fridays and Saturdays too.
"Truly," she said. "I had no idea where the ball was going."
So much so that her father Tom, recognising that his daughter was going through a slump the like of which he had never seen, suggested she take a break in the middle of the season.
She didn't take that break, but she did change swing coach, joining the somewhat implausibly named Craig Shankland who works at the LPGA HQ during winters.
"The way my swing was," Lincicome explained, "it wasn't going to hold up under pressure. I wanted to build one that would be."
Fast forward to that 72nd hole and Lincicome was faced with the ultimate test of her hours of hard work and self-transformation.
This wasn't just Sunday pressure she was faced with – it was major championship Sunday pressure.
She selected her hybrid, swung hard and nailed it.
"Please be good," she urged as the ball soared through the air.
It was good: it rolled out to four feet and she converted the putt for a winning eagle.
Not only had she had beaten the field, she had beaten self-doubt too: she was a major champion, something of a rarity amongst the legions of promising young American golfers.
But that was not enough for Lincicome who, despite being a laid-back individual, is not afraid to ask difficult questions of herself and her game.
As the LPGA's finest congregate at Torrey Pines for the Samsung World Championship this week, Lincicome should be watched closely again – it is a course that should favour big hitters, major performers and tough cookies; three characteristics that fit Lincicome like a glove.
Talking to Golf365 at the final major of the year, the Ricoh Women's British Open at Royal Lytham & St Anne's, Lincicome was candid about her year and the work she still had to do.
And much of that work comes on the range where Lincicome stood out from those around her for looking focused; for giving the impression that she was working on something important for the week.
"Yeah, that's the case and I have my sports psychologist with me. I'm doing stuff that will matter this week, that's how I like to work for the big occasion."
Immediately after her Kraft Nabisco win Lincicome returned to her two sports psychologists Pia Nilsson and Lynn Marriot, and asked them for a long-term fix.
"Before the tournament I had asked them for something to put me in a happy place and we went with singing country music to myself. It worked, but it was short-term and I wanted something more concrete. It's maybe not what some would expect you to do after major win but then I'm not everyone!"
Whatever those long-term fixes are they seem to be working. I didn't hear any country music lyrics when I followed Lincicome at Lytham, but I did see a relaxed golfer who interacted with the fans and joked with her caddie.
"Yeah, I play well when I am free and happy, not when I am tense."
She has always played the big events well – indeed the slump of 2008 is proved by a simple look at her major results.
In the 2006 US Open she was seventh, her first good effort in the majors but she followed it up with four high class efforts in 2007: second in the Kraft Nabisco, sixth in the McDonald's, 14th in the US Open and 11th in the British Open.
Five top fifteen finishes in six major starts were promptly followed by two missed cuts and a best effort of 34th in 2008.
But when you consider that her first LPGA win was the 2006 Women's World Matchplay Championship it re-iterates her liking for the big occasion – is that because of the extra tension involved?
"Definitely because I think some weeks you can lose a little focus. Not in a bad way, but it just happens. In a major you are on target the whole time. I like that. I like the excitement and the extra focus needed.
"I also like fast greens and of course that works perfectly for the majors."
Perhaps her distance from the tee – she is widely credited as the longest hitter on the LPGA – is also an asset.
"I think it has to be the case. I can hit the ball a long way and the majors tend to have longer set-ups. But it isn't just about length it's also about strength, I think. We get long rough in those events and I've probably got a bit more in my swing to get it out of there."
It is interesting that Lincicome acknowledges this factor because many golfers, golf writers and golf fans still cling to old-fashioned notions of long championship courses fringed with thick rough.
Ask veterans of the press room for their US Open tips and they'll trot out the old lines about "straight and steady from the tee being essential", ignoring the successes in recent years of Angel Cabrera, Geoff Ogilvy, Lucas Glover and, of course, Tiger.
Lincicome hasn't over-looked the trends.
"Well obviously I'd like to hit it long and straight," she laughs. "But yeah, I think it makes sense. You really can take advantage of the length and strength.
"Thinking about all the factors, when you put them all together …"
As she ponders this idea, a little smile plays on her lips and there is a glint in her eyes.
"You know I don't mind grinding. By that I mean a winning score of -5 suits me better than -20. I like quick greens, I like long courses, I like the tension. Yeah, it's almost like the majors work for me!"
She's also competitive, as evidenced by the World Matchplay win, a format that suits her.
"I love matchplay because I love to play aggressive. I like to go for par-fives in two. And I like that I can get a 12 on one hole and it only costs me one hole. I can get it back quickly. It doesn't spell total disaster. That's cool."
Which made it a little strange that her Solheim Cup debut in 2007 reaped just half a point from three matches, not that it dampened her enthusiasm for the 2009 event.
"You know the funny thing about the US Open this year? The tension I was feeling wasn't about winning the Open, I was just thinking about winning points to get on the Solheim team. I was kind of surprised to suddenly find myself involved in the race to win it at the end!
"I had been on one team and it was just great. Playing once just isn't enough though. Every hole in every match means something and to experience that on home soil was a dream."
"It's the most special week of the year. I just love to be able to