British shootout at Sawgrass?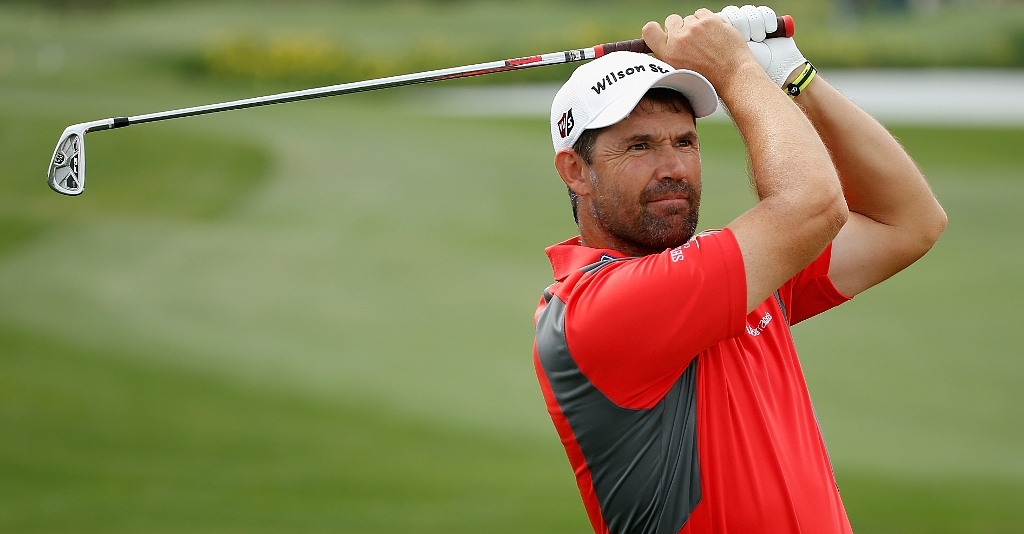 Sunday at TPC Sawgrass might very well produce an all-British shootout for the prized Players Championship.
Sunday at TPC Sawgrass might very well produce an all-British shootout for the prized Players Championship.
And that's not only the view of one-eyed British super patriots.
It's how a good few Americans, including the US PGA Tour's own expert, Rob Bolton, sees it.
This week the highest placed American on his 'Power Rankings' list' is his No 4, Hunter Mahan, to date the Tour's only multiple winner this year.
England's World No 3 Lee Westwood tops the 'Power Rankings' to win a championship widely regarded as golf's unofficial fifth major with Northern Ireland's reigning World No 1 Rory McIlroy in second place and a second Englishman, Luke Donald, currently ensconced in the World No 2 slot, in third place on Bolton's list.
The importance of the event is clearly reflected by the strength of the 144-man field.
With the notable exception of the new Masters champion 'Bubba'Watson, currently the USA's highest World Ranked golfer at No 4, who has opted out of The Players to spend 'bonding time' with his wife and their newly adopted two-month-old baby, all the big guns will be coming to Pete Dyes famed Sawgrass stadium course this week, including Tiger Woods, who for once has not been listed among the Power Rankings Top 10.
Indeed, he hasn't even made the top 20 this week
His missed cut last week at Quail Hollow, only the eighth of his distinguished career, clearly had a lot to do with this as might the fact that injuries have prevented him teeing off in the last two Players Championships.
It may or may not be significant that the character of the greens at Sawgrass has changed, largely so as to fit in with the seasonal switch and the altered weather patterns brought about when The Players was moved from mid-March to mid-May some five years ago.
Initially nothing very much happened. The events annual average scores continuing to spill over the course par of 72, but in the last two years that has changed. Scores have come down with 71.73 and 72 being the average scores for the last two years.
Westwood's super-hot closing 66 last week at Quail Hollow, ranked among the Tour's five toughest tournament layouts, along with his experience of playing Sawgrass and his solid record there – four top 10s in nine starts and a tied-for 4th two years ago – are key factors in his high ranking this week.
In the case of McIlroy it is obviously based around his form during the past year and his performance last week where, despite losing the play-off to Ricky Fowler, his performance after a month long lay-off was pretty impressive as he led the field at Quail Hollow in distance off the tee with a whopping 330.9 yards and in birdies (23).
In the end a slightly shaky putter cost him the title, but putting is not a chronic problem and things could quite easily be different this week.
Donald, whose third-place finish behind Jason Dufner and Ernie Els at the Zurich Classic of New Orleans two weeks ago hoisted him over McIlroy and enabled him to regain the World No 1 spot he had held for most of the last 12 months, is clearly a man in tune with his game and the fact he once again was elbowed off the rankings pedestal last week by McIlroy should in no way detract from his prospects this week for it happened while he was taking a week off from competitive golf and could do nothing about it..
This week he can, and what could be among the most telling factors in who wins this week is the fact that Donald seems to have a liking for Sawgrass, having shared fourth place there last year and having been one of the runners-up in 2005.
Looking at the rest of the field, Els, if he can get his long-handled putter working with any real consistency, might well be able to follow up his impressive performance in New Orleans, where he made only three bogies all week, with some more match-winning ball-striking at Sawgrass
It's not too often that first-time winners come back with more wins within weeks of their break-through victories, but last week's Wells-Fargo champion Rickie Fowler and Jason Dufner, the winner at TPC Louisiana in the week before that, can't be ruled out of this week's big one, each having shown that they have the skill and the composure to pull it off.
The same might apply to Mahan and some of America's other in-form campaigners including Webb Simpson, Steve Stricker, Matt Kuchar and Nick Watney.
And Phil Mickelson?
With four majors and more than 40 US PGA titles to boast about, he is capable of anything in the right week. The question this week is how will his induction into Golf's World Hall of Fame on Monday affect him?
Will the feel-good after affects slow him up or will they pump confidence and ambition into his performance? You can't be sure.
Indeed, perhaps the only thing you can be sure of is that every last man-jack in the 144-man field will be playing his heart out to win one of the most coveted titles in golf and only the ones who bring their A Games to Sawgrass and then never allow their composure to slip, especially when firing at the short 17th's intimidating island green on Sunday, are going to be in the fight to the death.