British Masters diary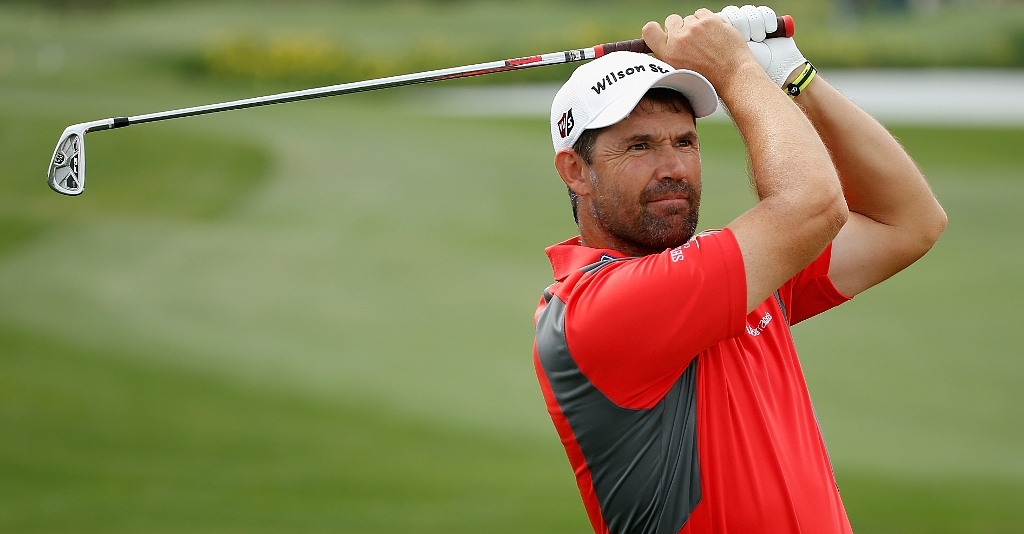 Matt Cooper reports from the Buckinghamshire GC, which hosted the first ISPS Handa Ladies British Masters.
The winner
When the Lydia Hall teed off for her final round I found myself next to her father Wayne, who once played for Wales at rugby. "I love it when they say, 'On the tee, from Wales'," he told me proudly. "My father would have loved it."
Right from that first tee Hall's final round was impressive. She was calm and composed on the front nine, coped with an early back nine wobble and then completed the job on the final holes when the pressure was at its greatest. Se made an interesting contrast to her family and friends who were as jumpy outside the ropes as Lydia appeared to be cool inside them.
"I'm a bit like a swan," Wayne explained. "I'm calm above water, but my legs are flapping down below. Lydia's all right though, she likes this, it brings out the competitor in her."
Her friend David told me a similar story. "I couldn't believe it this morning when we were chatting. She seemed all right. I was the one trying not to be sick with nerves."
Chatting to Wayne I was able to compare and contrast the emotions of watching and competing as an international sportsman. Had he suffered from nerves as a player himself on his international debut? "Actually, it was a bit weird, it was almost as if it wasn't me playing."
It's a common theme amongst friends and family – they all find watching a lot tougher than the players do competing, although those final holes are surely a different matter altogether.
What Wayne did confirm is that behind his daughter's maiden victory is a long story of her commitment and dedication. "My wife will tell you, Lydia is so determined. She's organised, she does her fitness, her preparation and range work. She's meticulous really. She never flags with it."
Hall also benefited last week from having a new man on the bag, the experienced Lee Griffiths who, like Hall, hails from Bridgend. His words of encouragement and last-day know-how were another key to the success.
But ultimately is came down to Hall herself. Wayne told me on the first tee that she had always enjoyed matchplay golf as an amateur and the thought never left my head throughout the final round. The sense of being in the hunt never seemed to faze her and she took her chance.
The runner-up
It's always tough for the player who comes second, especially if, as with the USA's Beth Allen, she led for most of the back nine. But Allen can hold her head high for more than one reason.
The most obvious is that the result places her 17th in the money list, with every opportunity of now bettering her 19th place finish last year (the best of her career).
That Allen's success has come in the last two seasons is somewhat fitting given that her 2010-11 close season was spent going through the various processes of donating a kidney to her brother.
A standard line from fans watching golfers on a last day is something along the lines of "They've got no guts". It's a flippant response that irritates me at the best of times, but it's a line that, if it was ever applied to Allen, would be quite brilliantly misplaced because although it's literally true (she has got less guts than most of us, because she gave some of them away), it's metaphorically completely wrong (because she gave them away).
Whatever, that's all semantics. The simple truth is that it's easy to cheer for Beth Allen.
It's also nice to know there is more than one route to success. As Adam Olarenshaw, an osteopath who works on the tour, said last year: "In a time when every athlete is looking for that extra one percent, Beth has gone the other way; she's sacrificed a percentage. That says it all about what she did – awesome."
Golfing garden party
The Buckinghamshire GC houses the headquarters of the LET and as such the week had a similar feel to the BMW PGA Championship at Wentworth. That week is always special with the focal points the clubhouse and tented village – and last week had exactly the same. There was a real English garden party feeling with lovely water features, parasols to sit beneath and old trees to offer shade from the fierce sun. There was also plenty of Pimms and champagne, plus a great ice cream van. Add in a golf course the players clearly loved and it made for a really enjoyable day out. Fingers crossed it becomes a regular date on the schedule.
ISPS
In the last few years ISPS has supported and sponsored golf events all over the world. It was founded by the Japanese philanthropist Dr Haruhisa Handa in 2006 to support charitable causes, with a special interest in blind and disabled golf.
"My support for blind and disabled golf began when I met a blind golfer called Ron Anderson in Australia 15 years ago," explains Dr Handa. "he was one of the happiest men I have ever met and with only 5% vision he played superb golf beating me easily. I immediately asked my coach in Japan to start teaching blind people."
Dr Handa has since set up the International Blind Golf Association, is using the sponsorship of professional events (seven this year alone) to promote ISPS's aims and he has his heart set on golf joining the Paralympics.
"By extension of enjoying testing themselves by playing golf the best blind golfers want to compete on the biggest stage, and the Paralympics represents that biggest stage for blind and disabled golf. If golf can be an Olympic sport, then it can be a Paralympic sport too.
"It also offers the single greatest opportunity to publicise to less able people all over the world that golf can be a game for them."
Dr Handa's quest has not just reached the UK in the shape of sponsorship, he has also set up the H&A Foundation, a registered UK charity, which provides support for blind and disabled golf and which, in Britain, will work directly with the newly created ISPS Handa PGA Academy programme.
The work for blind and disabled golfers was put into action at the Buckinghamshire, with people being introduced to the game via free lessons. Also present during the week were established disabled golfers, such as England player Tony Lloyd, who will be playing at next week's British Disabled Open at East Sussex GC (24-25 August).