British duo in front at Czech Open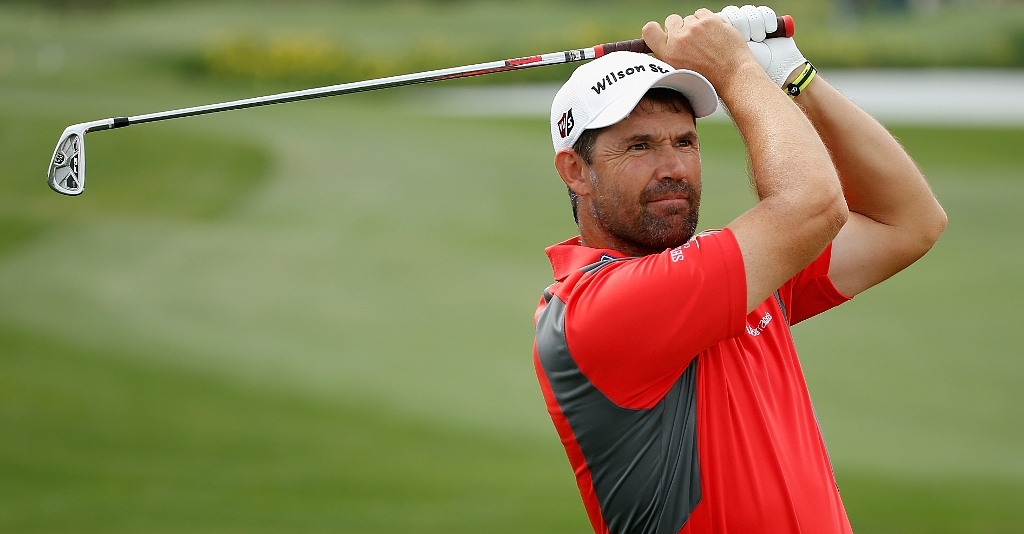 England's Oliver Fisher and Scotland's Steven O'Hara lead by two shots after round three of the Czech Open in Celadná.
England's Oliver Fisher and Scotland's Steven O'Hara lead by two shots after round three of the Czech Open at Prosper Golf Resort in Celadná.
A hard-charging O'Hara shot a superb seven-under-par 65 to rocket up up the leaderboard and finish on 10 under 206 alongside Fisher, who reached that total with a well-played 68.
The duo have a two-shot lead over second-round leader Mikael Lundberg, taking advantage of a rare European Tour opportunity after losing his card last year and spending most of his time on the Challenge Tour, who shot an even-par 72.
Lundberg is joined by Englishman Gary Boyd, who carded a two-under 70, and India's Gaganjeet Bhullar, whose eight-under-par 64 was the low round of the day.
Irishman Damien McGrane (72), Spaniard Jose Manuel Lara (73) and England's David Drysdale lie a further two shots back on six under, four off the lead.
Co-leader Fisher has found some much needed form this week, after missing 20 out of his first 21 cuts this season.
The highlight of his round came at the par-four 11th, where he holed his approach shot for an unlikely eagle. He added four birdies and two bogeys to that around the course.
"I'm really enjoying my golf at the moment, and I've got a great caddie on the bag," Fisher told europeantour.com.
"I had a lot of fun out there – it's where you want to be, not struggling to make the cut. It's been a while since I've led a tournament, but I'm holding it together pretty well at the moment.
"I'm looking forward to it tomorrow. I've always held my own whenever I've been in contention in the past. Obviously I haven't won before, but I've given myself a good chance tomorrow, and that's all I can ask for. My game's good enough, and I just want to have fun.
"There are times this season when I haven't enjoyed being out there, so I'm going to make the most of it now. I've just got to stay in the present. What will be, will be."
O'Hara, too, hasn't exactly been setting the golf world alight in recent times, and in fact missed five consecutive cuts before entering this event.
He produced a bogey-free round that features seven birdies, including four in his opening seven holes.
"I started [the season] really well, then went through a funny patch where I wasn't striking the ball well," he said. "But I've been striking it very well for the past two or three months, just haven't been making any putts.
"I've been making my fair share this week, and my scores have reflected that. My driving and greens in regulation stats have been pretty good, so if I could just become even an average putter, I probably wouldn't be struggling like I have done. I've been guilty of changing my putter every other week in the past, but I've found one I like and I'm in a good groove on the greens now, so I think I'm just going to stick with it."
Bhullar, meanwhile, also achieved a eagle on a par-four, his coming courtesy of an 80-yard wedge shot at the 13th.
He was full praise for the conditions.
"I've played The Open at Turnberry in 2009 and the Omega European Masters for the past two years, and the weather hasn't been great. But this week it's been perfect, and it feels like heaven on earth. I'm loving it," he said.
Gary Boyd, only two shots off the lead, was pleased to still be in contention after pulling things back on the back nine following a disappointing first nine holes.
"I was probably on my way out of the tournament after shooting two over on the front nine, especially with the guys behind me making birdies," he said. "But I holed a nice putt on the tenth, and that kind of kick-started my recovery.
"I had a good finish again today with birdies at three of the last five holes, and I also lipped out on 17. The three-putt on 16 didn't help, but it was nice to roll one in on the last."