Bridgestone Betting Preview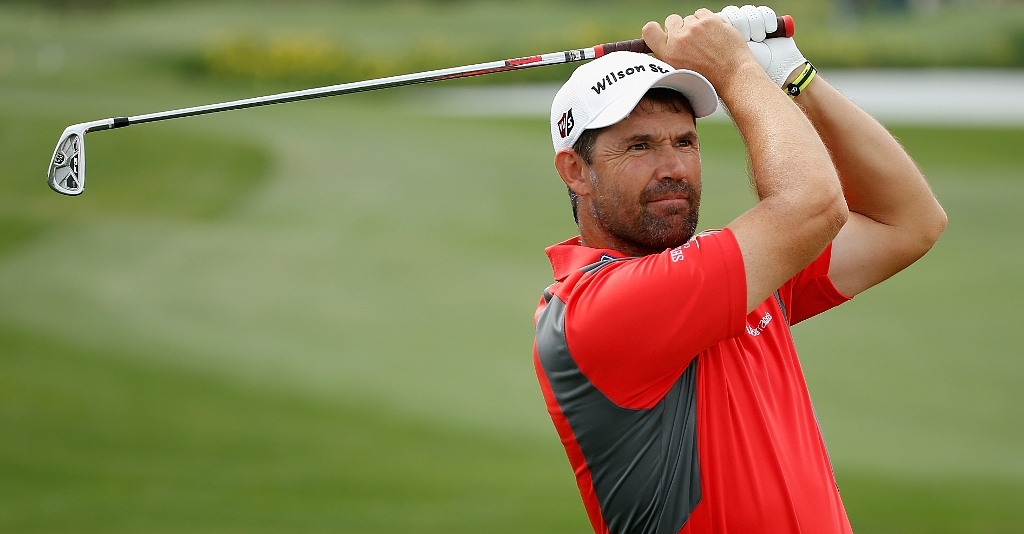 Ben Coley previews this week's WGC-Bridgestone Invitational, and reckons Hunter Mahan could surprise a few.
So, Tiger's back. Again.
Injuries to his left knee and ankle – sustained or at least aggravated before he withdrew from the Players' Championship – have meant that the greatest player in the modern era has missed both the Open Championship and the US Open and hasn't hit a golf shot in public since May 12th.
During this time, Woods has fallen from inside the world's top five to 28th, right between Miguel Angel Jimenez and Ernie Els. It's been 14 years since Tiger was outside the top-15, let alone down in 28th. It isn't where he belongs and it doesn't sit right.
Nor does the fact that he's without a win since the JBWere Masters, a relatively uncompetitive Australian event, almost two years ago.
But those are the facts.
I could wax-lyrical about the genius that was Tiger Woods pre-2009 for a long, long time, but the simple question this week is should we take a chance on Tiger returning to the game with the loudest of bangs?
No is the only answer.
Yes, he's won the WGC-Bridgestone Invitational in its current or former guise no less than seven times in 11 attempts. Firestone, for Tiger, is home on a golf course.
But that was the case last year when a similarly troubled Woods struggled to a tie for 78th. That week was when many – myself included – finally decided that for now at least there needs to be a clear distinction between the previous all-conquering Woods and the Woods of today when betting, and it's why he has to go unbacked this week.
So, what's the formula to find the winner at Firestone?
Well, with Woods having dominated this event the answer to that may seem unclear. There is, though, one factor that seems essential: the winner will have hit a lot of greens in regulation.
Over the past five years, the average greens in regulation ranking of winners is 5.6, despite the fact Stewart Cink's tie for 12th in that category when winning in 2006 brings the figure down somewhat.
By comparison, the fairways hit average of winners is 24.8. When looking for the winner, then, we need to find someone who can hit greens in regulation from both the fairway and the rough.
Distance is certainly an advantage at Firestone, but it's not essential. Jim Furyk, Stuart Appleby, Justin Rose and David Toms have all contended here despite ranking outside the top-30 in yardage off the tee and three of the last five winners were outside the top-20 in driving distance.
Putting, as ever, is important. The average putts-per-round ranking of winners is a modest looking 19 but recent top-fives have been made up of players who holed plenty of feet during the course of the week including last year's fourth Bo Van Pelt, who rolled in over 400 feets' worth of putts.
Winners of tournaments have generally scrambled well but Firestone isn't a course that has usually favours guys known for getting up and down. Take Hunter Mahan as the best example – scrambling represents his biggest weakness but he saved par from sand four times out of five last year.
Finally, it's worth noting that the South Course at Firestone Country Club ranked fifth of the 14 par-70 courses used on the PGA Tour last season and the average winning score over the past five renewals relative to par is -10.4, even allowing for Tiger being the only man under par at -8 back in 2007. As such stats like bogey avoidance are worth looking at, too.
With all of that in mind, it isn't any sort of surprise to see Rory McIlroy top the betting lists.
The US Open champion is simply the best ball-striker in the world. When winning at Congressional, he hit a stupendous 86.11% of greens in regulation, almost 25% more than joint-third Lee Westwood who is known worldwide for the strength of his iron play.
But despite his undoubted genius, a love for Firestone and the fact that the golfing world is very much at his feet, McIlroy doesn't make any appeal to me at the prices on offer.
Since joining the elite of world golf, I can't help but feel he's struggled a little bit to deal with a lot of things. Well documented relationship issues, Twitter spats and moody interviews have temporarily undermined a success that will live forever in the memory.
The best way for Rory to respond is of course to win and I'd fancy him to capture a Bridgestone Invitational title at some stage, but let's leave him alone this time.
Instead, I'm prepared to side with Hunter Mahan to successfully defend his title given the price on offer.
On the face of it, 2011 hasn't been a stellar year for Mahan as he's yet to add to his career tally of three PGA Tour wins, two of which came last season.
But a look at the stats not only suggests a win isn't far away, but also that it could come this week.
One of the best ball-strikers on the PGA Tour and almost certainly the best driver when on-song, Mahan currently ranks eighth on Tour in greens hit.
A season-long driving accuracy ranking of 69th is way down on last year's, but we know Hunter can find greens from the rough as he hit only 60% of fairways but almost 70% of greens here a year ago.
With 12 par-fours to go at, it's encouraging that he's sixth in par-four birdie or better percentage as well as 10th in par-four performance. In addition, two of the three easiest holes last year were the two par-fives and he's 13th and seventh in the two corresponding categories.
From that it would seem that par-threes have held Mahan back this year – his rankings on the shorter holes are 56th and 70th – but the four at Firestone seem to fit his eye as he played them at level-par in 2010.
Of course, stats are nothing without results, but only three men on Tour have more top-10 finishes this season than Hunter Mahan and they include Nick Watney and Luke Donald, winners of three PGA Tour events between them.
Last year was no fluke, either. Mahan had gone 22 – 10 – 4 in the three years prior to victory so Firestone really is a course that suits his game.
At 30/1, I think the layers have overreacted to the fact he's yet to win this season – let's get on in the hope that he puts that right this week.
Matt Kuchar is the other player ahead of Mahan in top-10 finishes and I think he's worth chancing this week.
The Joker, as he's known among friends and colleagues, said "Firestone is quickly becoming one of my favorites" on his way to a debut tie for ninth last year. He'd played the event once before, back in 2002, but that year it was transferred to Salahee CC in Washington.
That encouraging comment came after rounds of 69, 67 and 66 had put him third, a shot off first, ahead of the final round. A closing 73 meant Kuchar finished in a share of ninth, but it's still a performance that suggests he can continue to be a factor at Firestone.
Indeed, in light of my comments about greens hit being crucial, the fact that Kuchar ranked third for the week bodes really well.
After leading the PGA Tour money list in a resurgent 2010, Kuchar started