Bridge too far for Rory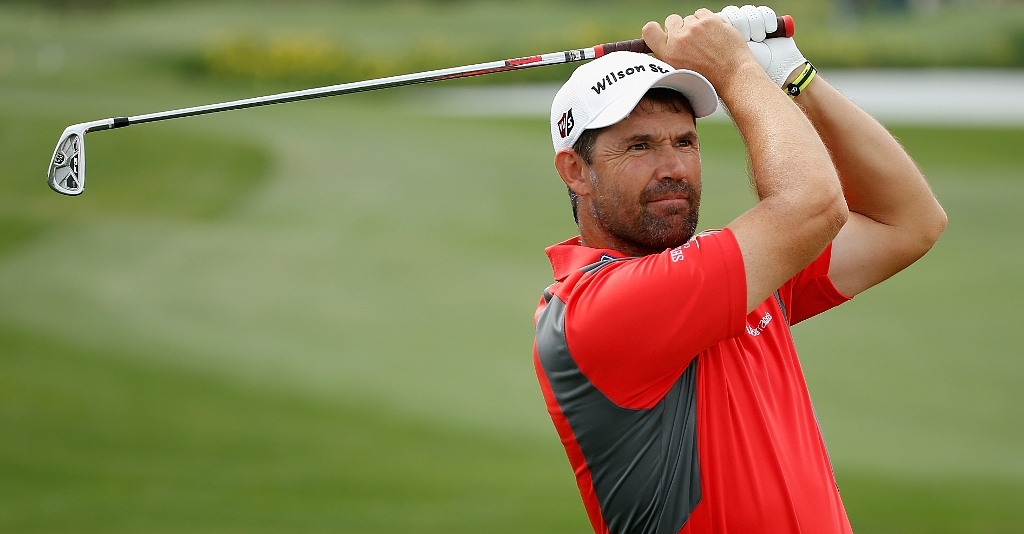 Rory McIlroy's brave battle to win his second major despite the arm injury sustained early in the first round has come to nought.
Rory McIlroy's brave battle to win his second major of the year despite the arm injury sustained early in the first round has come to nought.
This when he shot a 4-over 74 in Saturday's third round of the 93rd US PGA Championship that will take him into Sunday's final round at 7-over par and more than likely put him as much as a dozen shots off the pace.
Still wearing strapping to give support to the tendon he sprained when he struck a root on the third hole of the Atlanta Athletic Club on Friday, the 22-year-old Northern Ireland star walked into trouble on the first hole on Saturday when he three-putted for a double bogey six and then after three bogeys on the third, sixth and eighth holes and two fight-back birdies on the 13th and 14th holes, he double bogeyed the dreaded short 15th when he found water.
But a round that had started out badly at least ended well when first his approach over more water at the 17th landed on top of the wall bordering the lake, bounced high and then settled down on the green just nine feet from the pin for an easy par.
And then, cheered up by his good fortune, McIlroy took on the feared par 5-18th, the most difficult hole on the course if the stats are correct and came away with a birdie that raised a huge roar from the gallery.
"That was nice," he said afterwards. I think there were two pivotal moments in this tournament for me.
Obviously one was the shot on the third on Thursday (when he hit the root) and the other my six -iron at the 17th yesterday (the shot that found water and led to the triple bogey and the second round 74 that effectively put him a bridge too to win again this week.
Although he added that his pronator muscle in his right arm was still "quite sore", he said it was his putting that had let him down..
"I couldn't get my speed at all on the greens. I've struggled all week.
"I've got one more day to go. Hopefully give it my best and shoot a good score and take a couple of weeks off."
He is next due in action at the European Masters in Switzerland on September 1-4 – it is the first event of the Ryder Cup race – and once home he thinks he might not hit a ball until he gets there.
"I'll just make sure that it's okay for a couple of weeks' time. I want to try and finish as high up in The Race to Dubai as I can.
"Even though I won one tournament and it was a major, I still want to win a few more times to call this season a success."
McIlroy did not fail to mention that his best round of the week – an opening 70 – came when his wrist hurt the most.
"Maybe I shouldn't have gone and got it strapped up!" he added with a broad grin.