Brewerton ousts Davis in Tenerife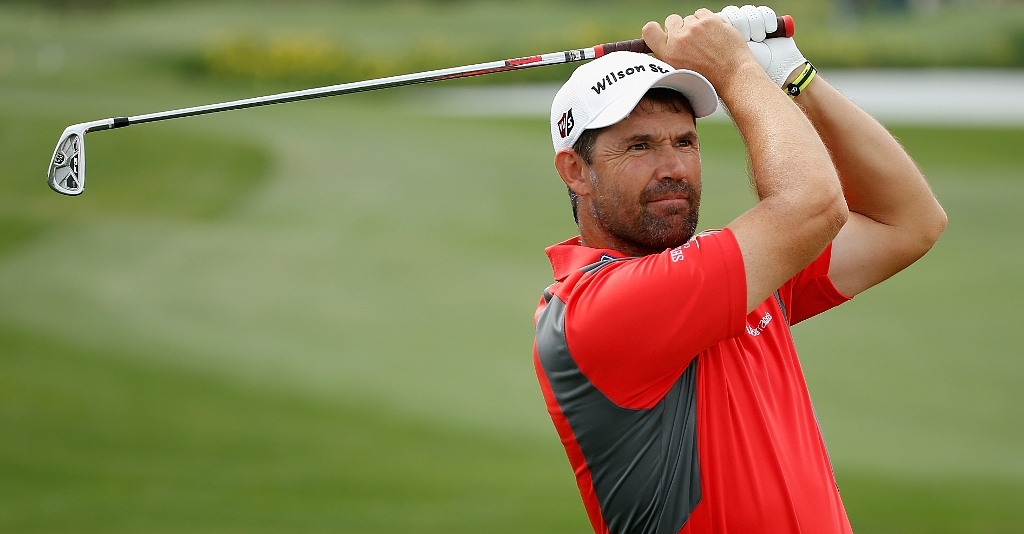 Becky Brewerton, Lee-Anne Pace and Carlota Ciganda are all through to the final round of the Tenerife Ladies Match.
Becky Brewerton, Lee-Anne Pace and Carlota Ciganda were among the players who won through to Sunday's final round of the Tenerife Ladies Match Play after securing victories in the second round at Golf Las Americas in the Canary Islands on Saturday.
In a clash of the European Solheim Cup partners, Becky Brewerton of Wales dispatched English veteran Laura Davies on the 19th hole in an thrilling finish.
Brewerton took the advantage early in the round, but Davies rallied, English star going ahead after 13 holes before coming unstuck on the 280-yard, par-four 14th hole.
Her drive came to rest right of the green under trees, making her approach to the hole extremely difficult. Her second shot rebounded from a palm tree and she played her third onto the green and missed the up and down to allow Brewerton to square the match with a par.
Brewerton went one-up after her opponent three-putted from the edge of the 17th green, but Davies showed her class at the next by striking a four-iron from 227 yards to seven feet from the hole. Brewerton conceded the eagle putt and the match went down the par-five first for the first extra hole.
Here Davies had 195 yards to the pin, but a 'jumpy' lie. Her six-iron approach shot didn't quite make the green and found the water. Brewerton was then able to sink a 12 foot birdie putt to secure the win.
"I had to hit rescue in there. When she hit hers I thought it was comfortably over," Brewerton said. "I think 14 was the turning point. I hit driver in there in the Pro Am. We said what she does, depends on what we do. I hit three-wood and played sensibly."
Brewerton likes the course, where she was the runner-up as an amateur in 2003 and feels that her putting has improved.
"I think that matchplay has actually helped me because I have been more aggressive on the putts," she said. "If I can take that attitude into the Strokeplay, hopefully I'll do well."
She will play in Sunday's final round of Strokeplay alongside Frances Bondad, who defeated fellow Australian Karen Lunn 3 and 2 in the second round of matchplay after Lunn conceded a 15 foot eagle putt on the 16th green.
In the other matches, Danielle Montgomery beat Tania Elosegui 3 and 2, while the 2008 Tenerife Ladies Open champion at Adeje, Rebecca Hudson, defeated Morgana Robbertze 3 and 2.
Rising star Carlota Ciganda, who is playing in her first tournament since turning professional in May, defeated Beth Allen with a five-foot birdie putt on the 18th green and is the sole Spanish player remaining in the tournament.
The 21-year-old from Pamplona said: "It was a really tough day. I played great golf. I wasn't very comfortable with my driver but my short game was very good."
She denied feeling any weight of expectation from the home galleries, adding: "I'm just trying to focus on my game and playing golf. I know there are expectations and things but I cannot control that. I'm just trying to focus on things that I can control. I'm very happy that I'm playing tomorrow."
Ciganda will play alongside Lydia Hall, from Wales, who defeated Felicity Johnson 4 and 3.
Nikki Garrett, the 2007 Tenerife Ladies Open champion, eliminated fellow Australian Stacey Keating 5 and 4.
In the last match, featuring two South Africans, last year's European No.1 Lee-Anne Pace beat Stacy Lee Bregman on the 18th green.
Second round results from the Tenerife Ladies Match Play on Saturday:
Frances Bondad beat Karen Lunn 3&2
Becky Brewerton beat Laura Davies at 19th hole
Danielle Montgomery beat Tania Elosegui 3&2
Rebecca Hudson beat Morgana Robbertze 3&2
Carlota Ciganda beat Beth Allen 1 UP
Lydia Hall beat Felicity Johnson 4&3
Nikki Garrett beat Stacey Keating 5&4
Lee-Anne Pace beat Stacy Lee Bregman 1 UP