Brewerton leads by one in Spain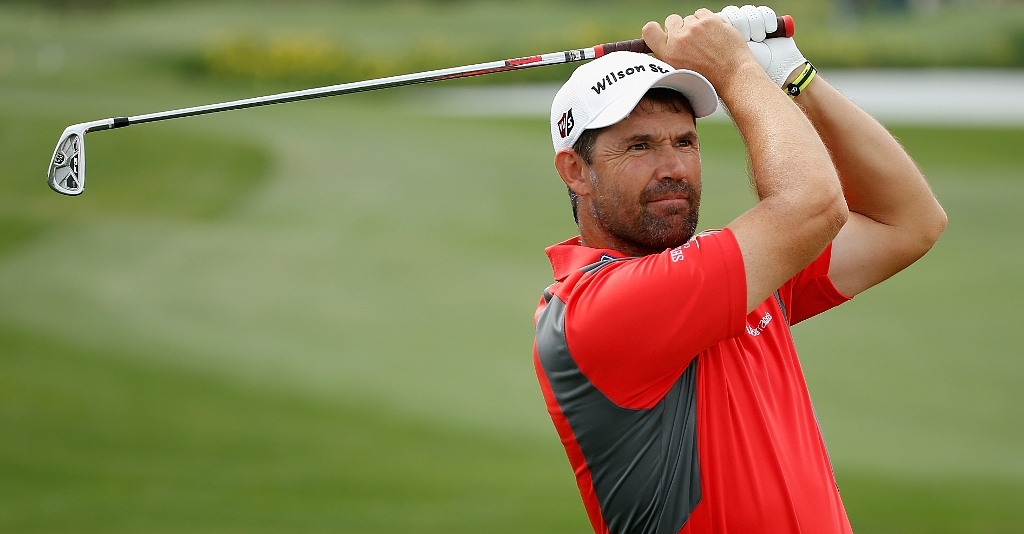 Becky Brewerton continued her sparkling run of form in Spain by taking the first round lead at the Open de España Femenino.
Becky Brewerton continued her sparkling run of form in Spain by taking the first round lead at the Open de España Femenino.
The Welsh 28-year-old shot a five under par 67 in warm and calm conditions on the opening morning at La Quinta Golf Resort in Marbella, Benahavis on the Costa del Sol.
She opened up a one-shot lead over three players: South African Lee-Anne Pace, LET rookie Liebelei Lawrence of Luxembourg and Tania Elósegui of Spain, with Australian Stacey Keating and Beth Allen of the United States a stroke further behind.
Brewerton, who triumphed at the 2009 Open de España Femenino at Panoramica Golf and Country Club, has an affinity with Spain having won the Tenerife Ladies Match Play in June following four additional podium finishes in the country since 2003.
The former Solheim Cup player opened with four straight birdies from the 10th hole and after a further two birdies combined with a bogey, covered the back nine in just 32 shots. She made another gain at the first hole, bogeyed the fourth and fifth, then picked up her eighth birdie of the day at the par-four seventh hole.
"I decided to try to commit to all the shots. I played quite well in Prague last week and I think the confidence carried over, so obviously delighted to start five under," Brewerton said.
"Today it was a little bit different. I wasn't feeling quite as comfortable on the long game but as we all know, it doesn't matter how you hit it, if you're putting well you'll shoot good scores."
Brewerton admitted that she was pleased to have played in the best of the conditions on the hilly course before the breeze strengthened and temperatures rose in the afternoon.
"Myself and my caddie said when we saw the draw we were so glad that we had early, late. You've got time to recover between the rounds."
Pace, who won the LET's 2010 Henderson Money List after five victories last season, was equally delighted to be in the clubhouse early on 68.
The 30 year old from Mossel Bay started with a pair of bogeys on holes 12 and 13 but made amends with six birdies overall.
Pace said: "I played pretty solid. I got a bit of a rocky start in the beginning but then made six birdies to come back. The last two weeks really I've been playing this fade in my bag and I just couldn't draw it so I saw my coach for one day after the round Sunday and I got it back. I practised a little bit working on the draw and my grip and certain things so it's a lot better."
Lawrence is feeling increasingly at home on the Ladies European Tour, having turned professional during Qualifying School in December.
The Greek-born 25-year-old, currently 131st on the Henderson Money List, enjoyed a career-best finish of tied 27th in Austria a fortnight ago and said: "I'm really pleased. It was a good day and comfortable. I had a new caddie on the bag that was caddying for the first time, so it was a wonderful experience. I enjoyed it and it was easy.
"I made six birdies, three on the front; three on the back. I had two three putts on my front nine, the back nine, so I had two dropped shots but other than that I hit 17 greens. We were the first people on one side so I could tell the difference on the back nine. The luck of the draw was definitely on my side."
Elósegui scored the best of the afternoon players and explained: "The golf course was tough, really, because the wind was swirling quite a lot but I trusted my swing and made a few long putts that helped me score too."
The 29 year-old from San Sebastian, who won her sole LET title in the Netherlands two years ago, will be hoping to become the first ever Spanish winner of the Open de España Femenino in its 30 year history.
Swedish rookie Caroline Hedwall is targeting her fourth title of the season and finished in a group on one under with fellow European Solheim Cup team member Melissa Reid of England, but Laura Davies' hopes to retaining the title faded as she shot a two over round of 74.