Brewerton crowned champion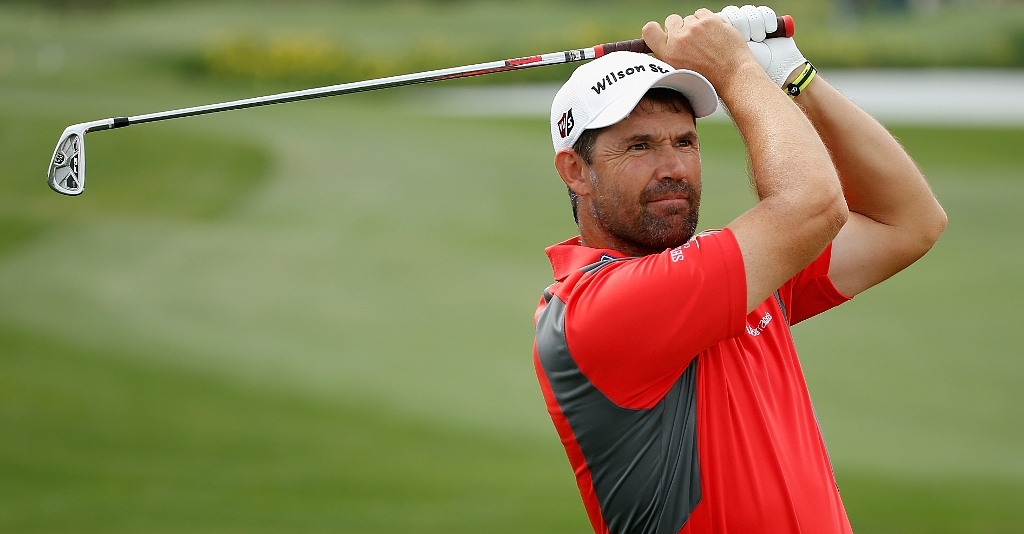 Becky Brewerton earned a one shot victory over Nikki Garrett at the Tenerife Ladies Match Play on Sunday.
Becky Brewerton fired a four under par 68 in the strokeplay format at the Tenerife Ladies Match Play on Sunday, earning a one shot victory at Golf Las Américas in the Canary Islands.
The 28-year-old from Abergele in North Wales played superb golf to hold off the challenge of Australian Nikki Garrett and Spain's rising star Carlota Ciganda, who shared second on her professional debut.
It was Brewerton's third victory as a professional following wins at the 2007 English Open and the 2009 Spanish Open. She had previously finished second three times in Tenerife, including once on the same golf course as an amateur in 2003.
"I've finished second three times in Tenerife so it's nice to finally get a win and obviously it's been a while since I've won, so it's a brilliant feeling," said Brewerton.
"I think Tenerife is a place where I always get a little bit of luck as well. I holed a chip shot, holed a bunker shot, I had a couple of nice bounces out there as well. I made lots of birdies and threw in a couple of hairy moments as well. A few mistakes but just about managed to get it done. I've been playing well all week and it's nice to obviously finish off well."
Brewerton had secured the most comprehensive victory of the opening day on Friday, when she defeated Australian Kristie Smith 8&6 in the matchplay format.
She then ousted 79-time tournament champion Laura Davies in the second round of matchplay on Saturday with a birdie on the 19th hole. Davies told Brewerton on Twitter: "Keep swinging like that and you've got a big summer ahead."
Brewerton went into the final round full of confidence and earned the early advantage with birdies on the second, fifth and seventh holes. At the seventh, she hit a rescue club from 210 yards to set up an eagle chance, but just missed from 12 feet.
At the par-five ninth, she dropped a shot after missing the green with her second shot, but hit the turn one ahead at two under par.
She holed a bunker shot for birdie from the right side of the 10th green, then, after finding sand again on 11, she dropped a shot but quickly recovered, sinking a seven-footer on the par-three 13th.
There was a 'hairy moment' on 14 when her tee shot came to rest behind some palm trees resulting in a second shot which flew the green, but she played an excellent chip to five feet and holed the putt for par.
She dropped a shot at the 15th, but two-putted for birdie from 35 feet at the next. After signing off with a birdie on 18, there was a tense wait by the clubhouse with both Ciganda and Garrett able to tie with a birdie.
However Ciganda's second shot found water and Garrett missed a 15 foot birdie putt, allowing Brewerton to claim the €40,000 first prize.
Brewerton said: "It's funny: I had great memories when I got back to the course. I remembered all the holes straight away. I was pretty sure this is where I'd finished second as an amateur in the Tenerife Ladies Open and I've actually got a picture up on my wall, from the course here, from under one of the palm trees from my dad, when he was caddying for me."
She hopes that the win will kick-start her season, as she has recently recovered from a foot injury, which started in Portugal.
She said: "This is the main start of the season coming up with some massive tournaments. I'm absolutely desperate to make The Solheim team so I've just got to try and make as many points as possible."
With the Welsh star hitting form, will the bookies be looking at changing their odds on the fourthcoming Solheim Cup? To find out you can visit Sky Bet today for all the latest golf odds?
Although Solheim Cup points were not awarded, Brewerton's performance will certainly have caught the eye of European Captain Alison Nicholas, who will be making notes for her team selection ahead of the big matchplay event at Killeen Castle in Ireland from September 23-25.