Brewerton amongst early winners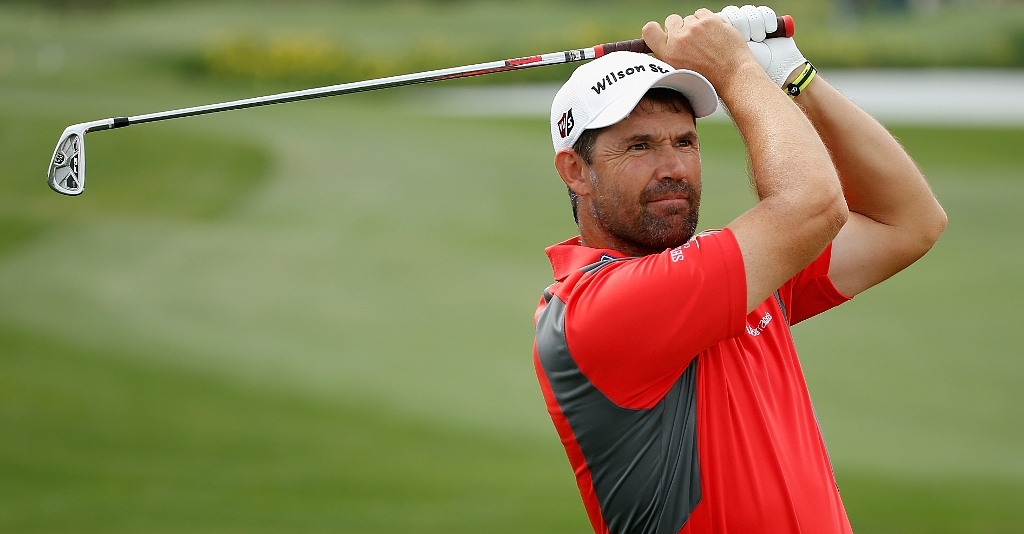 Becky Brewerton secured the most comprehensive victory of the day at the Tenerife Ladies Match Play on Friday.
Becky Brewerton secured the most comprehensive victory of the day in her opening game with Kristie Smith at the Tenerife Ladies Match Play on Friday.
The Welsh ace carded five birdies in the first round at Golf La Americas and wrapped up the match by holing a 15 foot putt on the 12th green to win 8&6.
She will now face Solheim Cup partner Laura Davies in Saturday's second round, after the 79-time tournament champion enjoyed a winning start, beating Hannah Jun 2&1.
Brewerton, who finished second to Liz Esterl at Golf Las Americas in the 2003 Tenerife Ladies Open as an amateur, is relishing the chance to play with Davies on Saturday and she said: "That will be great: a superb match. I'll have to pull out all the stops."
Davies said that Jun had proved a tough opponent. "It was a close match. I was at the turn, 2 up, and I played really well but she kept making putts from just outside me and I had to make two really good halving putts for birdie. On 16 she three-putted and that pretty much handed me the game and we halved 17, but it was a very close game."
There was an opening day disappointment for Trish Johnson, who won the 72-hole Strokeplay event last year at Buenavista. She was knocked out by rookie Stacey Keating.
Keating will now face the 2007 Tenerife Open champion Nikki Garrett, in an all-Australian second round match.
Former event winners Felicity Johnson and Rebecca Hudson also won their matches and will now play Lydia Hall and Morgana Robbertze respectively.
Spain's rising star Carlota Ciganda enjoyed a winning start to her professional career when she defeated compatriot Paula Marti 5&4. She will now play Beth Allen, who secured a 6&5 win over Emma Cabrera-Bello.
Ciganda told reporters that her long game wasn't as good as her mindset. "I didn't start pretty good but I think my mental game was good and then I started hitting good shots, making good pars and I finished with a birdie.
"I'm really happy and it was hard to play against Paula, because she's my friend. It wasn't easy to play against her because she is a great player but I thought if I played my best I would have a good chance," the 21-year-old from Pamplona said.
In the other day's matches, Karen Lunn beat Zuzana Kamasova 6&5; Frances Bondad defeated the Portugal Open champion Ashleigh Simon 2&1, while Danielle Montgomery beat Kylie Walker 2&1.
Tania Elosegui defeated Kiran Matharu on the final hole while Morgana Robbertze beat Kim Welch 3&2.
In the clash of the Yorkshire women, Rebecca Hudson won against Georgina Simpson 5&4.
Stacy Lee Bregman earned a 4&2 win over Jenni Kuosa while the 2010 Henderson Money List winner Lee-Anne Pace beat Bettina Hauert 4&2 setting up an all-South African knockout match on Saturday.
The format sees 16 players face one another for a second round of matchplay on Saturday, paring down to eight players who will play a final round of Strokeplay on Sunday.
First Round Results
Karen Lunn beat Zuzana Kamasova 6&5
Frances Bondad beat Ashleigh Simon 2&1
Becky Brewerton beat Kristie Smith 8&6
Laura Davies beat Hannah Jun 2&1
Danielle Montgomery beat Kylie Walker 2&1
Tania Elosegui beat Kiran Matharu 1UP
Morgana Robbertze beat Kim Welch 3&2
Rebecca Hudson beat Georgina Simpson 5&4
Carlota Ciganda beat Paula Marti 5&4
Beth Allen beat Emma Cabrera-Bello 6&4
Felicity Johnson beat Krystle Caithness 1 UP
Lydia Hall beat Rebecca Codd 2&1
Stacey Keating beat Trish Johnson 2&1
Nikki Garrett beat Virginie Lagoutte-Clement 5&4
Stacy Lee Bregman beat Jenni Kuosa 4&2
Lee-Anne Pace beat Bettina Hauert 4&2
Second round tee times
9am Karen Lunn vs. Frances Bondad
9:08 Becky Brewerton vs. Laura Davies
9:16 Danielle Montgomery vs. Tania Elosegui
9:24 Morgana Robbertze vs. Rebecca Hudson
9:32 Carlota Ciganda vs. Beth Allen
9:40 Felicity Johnson vs. Lydia Hall
9:48 Stacey Keating vs. Nikki Garrett
9:56 Stacy Lee Bregman vs. Lee-Anne Pace