Brazil win final World Cup qualifier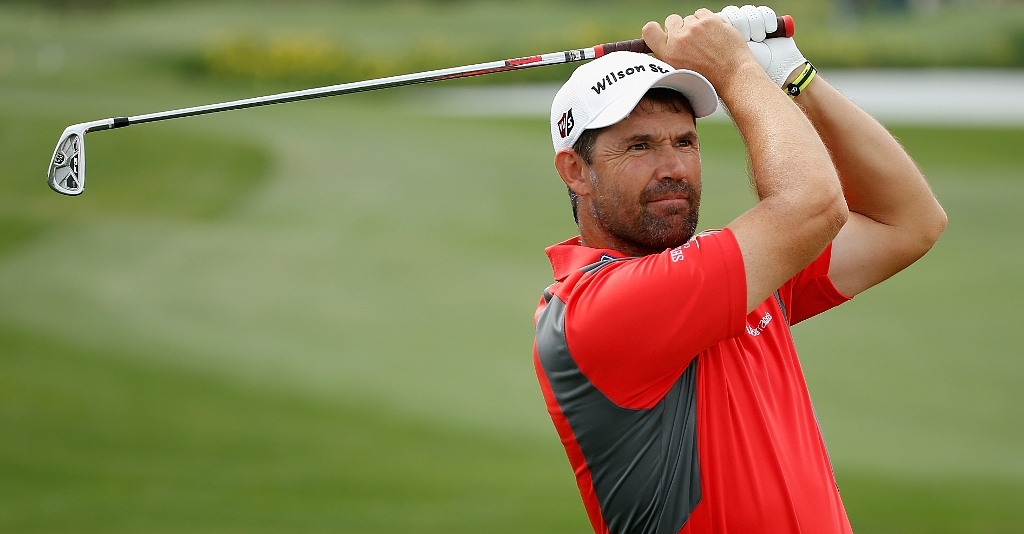 Brazil, Mexico and Guatemala were the last teams to qualify for the 2011 Omega Mission Hills World Cup.
The national teams from Brazil, Mexico and Guatemala at the weekend became the last teams to qualify for the 2011 Omega Mission Hills World Cup later this month.
And they did it by claiming the final berths available at the South American Qualifier in Copa Renaissance Caracas.
The US $7.5 million World Cup is set to be played at the Mission Hills Resort at Hainan Island, China, from November 24-27, and the South American Qualifier completed the field.
Brazil's South African-based Adilson Da Silva and Lucas Lee took control of the event in the second and final round while Mexico's Óscar Serna and José de Jesús Rodríguez, in second place at the start of the day, earned their spot by comfortably finishing runners up.
In the meantime Guatemala's Pablo Acuña and José Toledo pipped Argentina's Rafael Gómez and Julián Etulain to claim the third and last place available.
The Brazilians were especially solid when playing the format of alternate-shot foursomes, which decided the qualifier at the 6,568-yard par-71 Copa Renaissance course.
Following an early double bogey at the par-three second, Da Silva and Lee pulled away by carding eight birdies for a best-of-the-day 65 and an aggregate 31-under par 253.
"We combined very well and we hit many good shots this week," said Da Silva, an experienced 39-year old that lives in Johannesburg and is a regular contestant on the Sunshine Tour where he has won nine times.
"Today, after a start that shook us up a little bit on the second hole, we managed to keep our heads together and just played it shot by shot until it all came together."
Also a competitor on the Asian Tour, Da Silva made last Sunday's twenty-five hour trip from Macau to Caracas worth it.
"I'm thrilled!" he beamed, "I'm over the moon! To have the opportunity to come here and represent Brazil, and then end up winning the qualifier is like a dream come true," he enthused.
Mexico's Serna and Rodríguez were only a couple of shots behind the leaders through fourteen holes but, following a two-hour suspension due to a thunderstorm, they ended up struggling and two bogeys on the final four holes slowed their progress and dropped them back to a 68 and a 25-under par total that left them six shots behind the leaders.
"We lost our pace after the rain", said Serna, only days away from his 33rd birthday and now planning the trip to his fourth World Cup.
"It would have been nice to try and win it, but our goal was to secure a berth and we did it. We are extremely happy because we played very well."
For Rodríguez, who currently leads the Canadian Tour's Order of Merit, next November's World Cup appearance will be his first.
"This is huge for me and for all the people who support me," said the 30-year old winner of eleven career titles.
With Brazil and Mexico comfortably ahead late in the day, the battle for third between Guatemala and Argentina carried plenty of drama.
Argentina, who could have been an automatic qualifier if their stars like Angel Cabrera had not turned down the opportunity to play in the World Cup, were ahead by three through eight holes, but their bogey on the 9th proved costly when Toledo sank a twenty-footer for eagle and a three-shot swing saw them tied going into the back nine.
Guatemala seized the momentum with a birdie at the 10th and moved two strokes ahead after Argentina bogeyed the 13th. At the par-four 15th Toledo hit his tee shot out of bounds and, following the thunderstorm delay, carded a double-bogey to get back to level with their fellow South Americans.
Despite being caught with only three holes left, the young Guatemalans showed great poise by bouncing back with a birdie on the 16th and with Gómez and Etulain only managing to make pars on the last three, Toledo sank a six-footer for birdie on 18 to seal the last berth by two strokes.
"I still can't believe all that just happened," said a wide-eyed Acuña, who played the World Cup for the first time in 2008 after winning this event with Alejandro Villavicencio as his partner.
This qualifying event, contested by fourteen teams from the Americas, was conducted by the Tour de las Americas on behalf of the International Federation of PGA Tours.