Bradley wins drama-packed PGA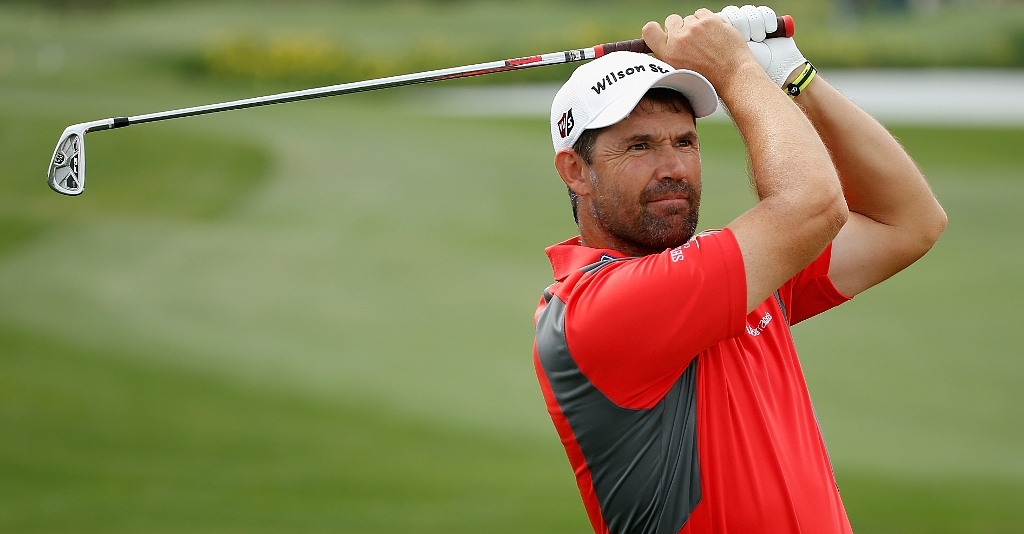 Keegan Bradley has won the 93rd US PGA title after an astonishing closing-stretch turnaround and a dramatic play-off.
Keegan Bradley looked all washed up when he triple-bogeyed the daunting 15th, but he held his nerve, survived and hit back to win the 93rd US PGA Championship in a three-hole play-off after an astonishing five-stroke turn-around.
The lanky 24-year-old PGA Tour rookie was able to shrug away what could so easily have been a killer set-back at the short, water-guarded monster that had destroyed so many hopes this last week with two great fight-back birdies on the last three of the daunting four closing holes at pristine but dangerous Atlanta Athletic Club in Georgia to force a play-off with a faltering fellow American Jason Dufner.
Dufner, a solid, but so far winless US PGA Tour journeyman, led by five strokes with just three holes to play when Bradley triple bogeyed the 15th, and at that stage he was looking like a shoe-in to become the American hero who would break the recent international domination of the internationals who had won the last six majors in a row.
But he was waiting and watching when Bradley was going though his trials and tribulations at the 15th and it seemed to affect him, for after that he was never again the same rock-solid golfer he had been all afternoon – and indeed for most of the tournament.
He bogeyed the same 15th after also finding water there, and then, while Bradley sank birdie putts from nine feet at the 16th and 40 feet at the 17th ahead of him, Dufner tumbled back with bogeys at 15, 16 and 17 to find with shock that after the regulation 18 holes he was matched with Bradley at 8-under 272 after posting a closing 1-under 69 to Bradley's 2-under 68.
Denmark's Anders Hansen, who posted a sizzling 66 on Sunday, could also have made the play-off, but for a lone bogey at the 16th in a seven-birdie round that left him in second place by a shot and two clear of Scandinavian neighbour Robert Karlsson of Sweden and American veteran David Toms, winner of the title when the PGA was last played here a decade ago.
Both shot 67's to finish at 5-under.
"This feels unbelievable," a beaming Bradley, 25, told reporters after becoming the first player to claim a grand slam crown in his maiden major start since fellow American Ben Curtis at the 2003 British Open.
The last player to achieve the feat on American soil was Francis Ouimet at the 1913 US Open.
"I always wanted, while growing up, to win tournaments and win majors, and I can't believe the Wanamaker Trophy is sitting next to me," said Bradley, who was ranked 108th in the world coming into this week.
"It's an honour to be even thought of in that category. And I'm very proud of the way I played. It's the best golf I've ever played, and man, it was so exciting."
Bradley drained a four-foot birdie putt at the first playoff hole, the par-four 16th, to hold an early advantage over Dufner, who missed his birdie chance from just six feet.
Bradley could only par the tricky 160-yard 17th where another large pond guards the front of the green, but found himself two strokes ahead after Dufner ran up a three-putt bogey there, and he then went on to claim victory in 2011's final major of the year at the feared 18th after both players found the front portion of the green with their approach shots and needed to make monster putts.
Dufner birdied the hole from long range, but while Bradley, whose father is a PGA teaching pro and who is the nephew of the LPGA multi-major winner Pat Bradley, was only able to tap-in here for a par, he had done enough in the first two holes to be able to punch the air, tip his cap to acknowledge the roar of the huge and happy gallery and shake hands with Dufner before being set upon and wildly hugged by his wife.
It was not his first play-off win. Earlier in the year Bradley had to beat compatriot Ryan Palmer in sudden death when he won for the first time on the PGA Tour at the Byron Nelson Championship in May.
"Hats off to Keegan for coming in there in the last three holes in regulation," a disappointed, but sporting Dufner, 34, told the media after his second loss in a play-off this year.
"He played great play-off holes and it's probably not the finish I was looking forward to."
"If you told me I would play those holes even par for the week, I probably would have taken them at the beginning," 80th-ranked Dufner said of the brutally tough four final holes on AAC's Highland course.
"Just a little disappointed right now, especially at the way I played 16 and 17. Those are the ones that kind of stick out to me," added Dufner, who tied for fifth in last year's PGA Championship at Whistling Straits.
Best of the Brits, World number one Luke Donald and second-ranked fellow Briton Lee Westwood both got to within three strokes of the lead on the back nine before losing momentum on the way to matching 68s.
TOP 10 LEADERBOARD
(USA unless stated, par 70):
272 Keegan Bradley 71 64 69 68 (Bradley won three-hole play-off)
272 Jason Dufner 70 65 68 69
273 Anders Hansen (Den) 68 69 70 66
275 Robert Karlsson (Swe) 70 71 67 67, David Toms 72 71 65 67, Scott Verplank 67 69 69 70
276 Adam Scott (Aus) 69 69 70 68
277 Luke Donald (Eng) 70 71 68 68, Lee Westwood (Eng) 71 68 70 68
278 D.A. Points 69 67 71 71, Kevin Na 72 69 70 67